There's yet another example of the close relationship between sim racing and real motorsport as rFactor 2 supports Rudy van Buren's racing career for a season in the Porsche Carrera Cup Deutschland.
The Dutch driver competed in karting as a child with top 3 finishes in the Dutch and Belgian 60cc Kart Championships before the cost of racing led him to switch to virtual motorsport. Which paid off with victory in the first McLaren World's Fastest Gamer event in 2017.
Van Buren's reward was to become a McLaren F1 simulator driver, and impressed them enough to be allowed to drive the 1974 F1 championship winning McLaren M23 at the Goodwood Festival of Speed. He's since joined Mahindra Racing as a simulator development driver, driven fans around F1 circuits on race weekends for the F1 Pirelli Hot Laps feature, and appeared in guest races for both the Porsche Carrera Cup Deutschland and Porsche SuperCup.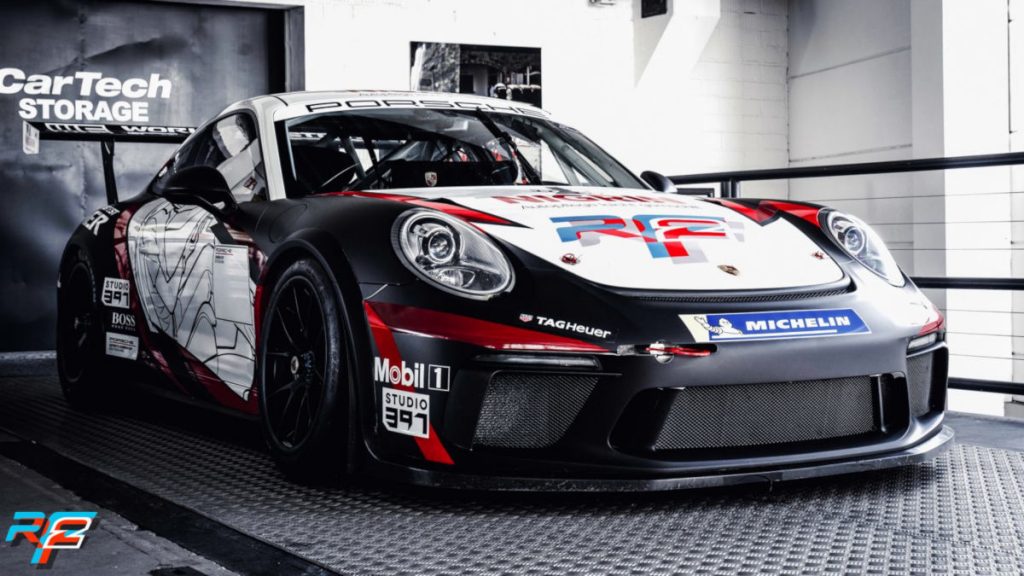 So for the 2020 season, Rudy van Buren has joined Cartech-Motorsport for a full season in the Porsche Carrera Cup Deutschland, supported by rFactor2 as you can see on the bonnet of his car.
"What a relief. This news has been on the shelf for some months now and it's been at the tip of my tongue to throw it out. To have a company like Studio 397 showing the trust and the loyalty to take this step together. Last year we had the first hint of what was coming up, but to have it as big and good as it is now is a major achievement for all of us. Obviously the world has things going on at the moment, but as soon as we are allowed to race, we will be ready to go. The provisional calendar I've seen starts early August, so let's hope that's doable. Next to the German series I'll be lining up a couple of guest starts in the Supercup when that gets going, so all in all a super exciting year is coming up!" said van Buren
He's also commented on how his continuing experience and success in sim racing feeds into real-world racing.
"I've got the best of both worlds! Obviously, you can't replicate everything in the sim including the sensations in the car, like the G forces, but absolutely everything up to that point.
"The biggest thing you can prepare is just to be sharp, analyze your sessions, figure out what you can improve, what the car can do—your work ethic.
"If you've got that sorted, you're going to be fine in the car as long as you get seat time. Just a few test days so you're not being rushed so you can be good in it and be comfortable in the machine.
"But it's the same the other way around, if you take a real life driver that's never been in a sim, you can't expect him to be P1 straight away.
"You see it in both directions, it takes time. But, if you have the raw talent and you know how to work through problems, you'll move towards the front quickly.
"So, I just use the sim to be as ready as I can and for track preparation; I'll take all the knowledge I've gained over the years from that, and be ready to apply it as soon as I get behind the wheel of the car."
It's not entirely a surprise that Studio 397 and rFactor 2 supports Rudy van Buren's racing career as he is also officially involved in the development of the sim racing title.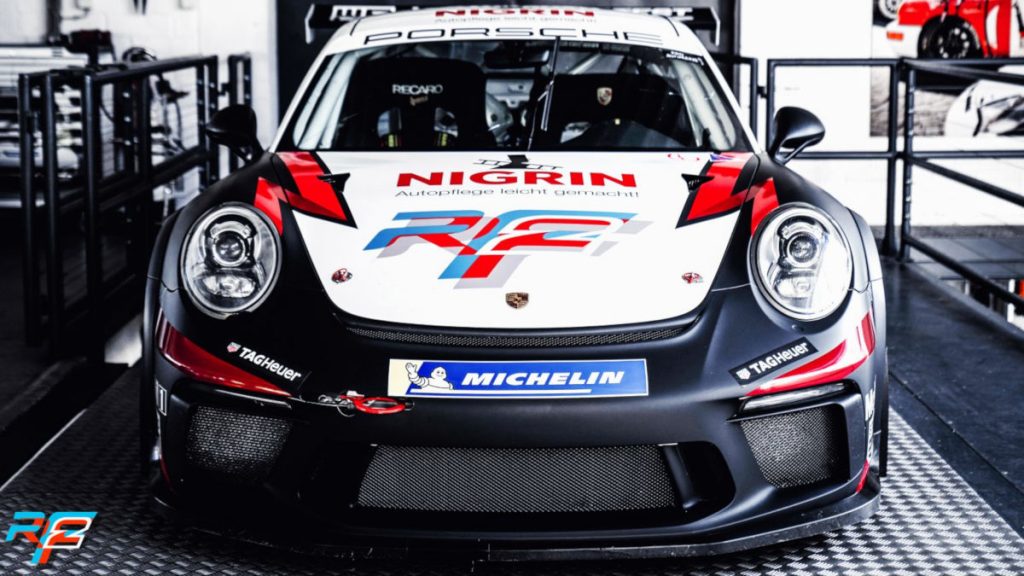 It's always great to see examples of racers crossing over between sim racing and real world motorsport to highlight how both disciplines can benefit from each other. And to reinforce how virtual motorsport closely mirrors real competition for those of who are solely racing on a PC or consoles at home.
You can keep up with the latest news on rFactor 2 here, or check out the full rFactor car list, including the Porsche 911 GT3 Cup, 911 GT3 R and 911 RSR to drive in the game. Or match the Porsche Carrera Cup Deutschland race calendar as much as possible with the rFactor 2 track list.
You can download a free rFactor 2 demo from Steam for the PC, or purchase the full game and DLC packs. And new content is continually being released to download by the rFactor 2 community in the Steam Workshop for the racing sim.