A relatively small update has appeared with iRacing 2020 Season 3 Patch 3 Hotfix 1 released now to download before you can resume racing.
It follows the publication of Patch 3 at the every end of June, which had a fairly sizeable list of improvements, tweaks and fixes for the game and individual cars.
The updates in iRacing 2020 Season 3 Patch 3 Hotfix 1 do have a couple of things worth noting. The rubber laid down via the dynamic track model has been updated, which will probably have the biggest effect on ovals. And the Porsche 911 GT3 Cup has been removed from the new damage model for some reason, which also means any cars running in the same sessions will also have it disabled.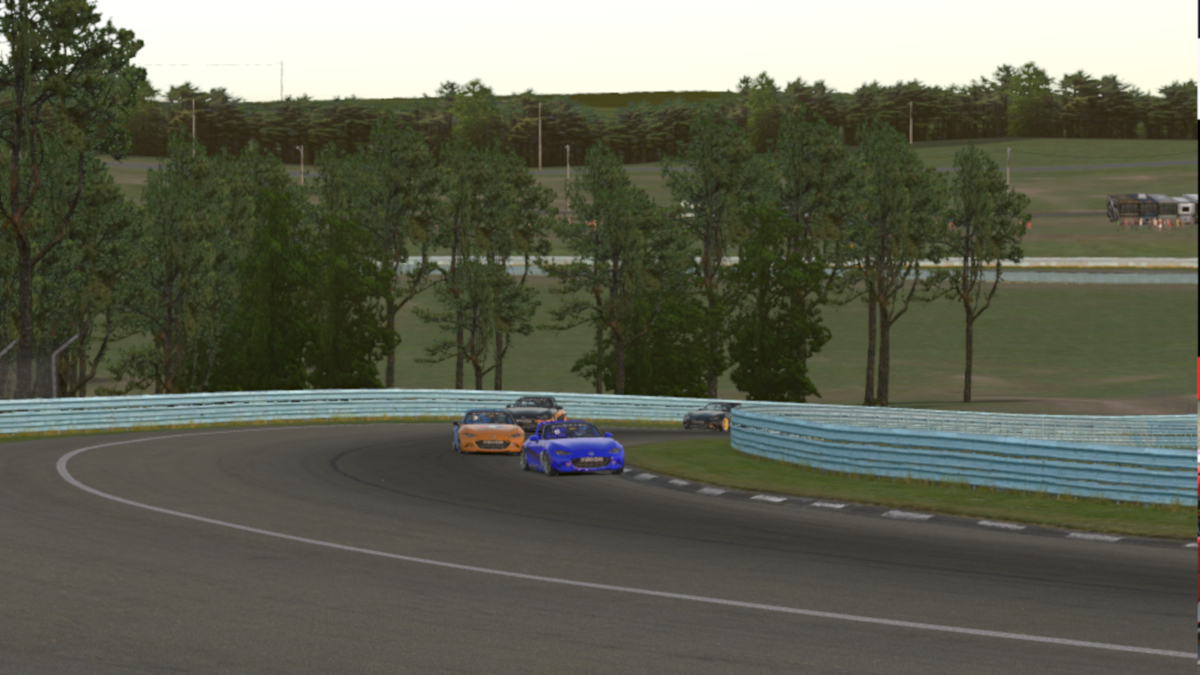 iRacing 2020 Season 3 Patch 3 Hotfix 1 Release Notes:
UPDATER:
– Changed the way the iRacing Updater re-launches the iRacing BETA UI, so that it is run as the correct user with the correct privileges.
SIMULATION:
Race Servers
– Fixed an issue that was causing improper run-group assignment in Open Practices, which could have prevented drivers from entering the car.

Dynamic Track
– Track rubber distribution calculations from tires have been updated to put more rubber into the track under the contact patch and less rubber off-line. This will result in a more uniform distribution of rubber on the track in general.

CARS:
NASCAR Chevrolet Monte Carlo – 1987
– Pit stop timing has been made more consistent.

NASCAR Ford Thunderbird – 1987
– Pit stop timing has been made more consistent.

Porsche 911 GT3 Cup (991)
– The New Damage Model has been temporarily disabled for this vehicle.
– This change will also disable the new Damage Model for any other vehicles running in the same Session.

TRACKS:
No changes.
It's not surprising that the hotfix changes are fairly limited in number, particularly with the number of series currently mid-way through. It's interesting that the Porsche 911 GT3 Cup has had to revert to the old damage model, but this is likely to be temporary. Possibly to the end of the current season?
This weekend will see the 2020 iRacing 24 Hours of Spa presented by VCO, which is a GT3-only event, but the Porsche isn't an option for the endurance race. The options if you're signing up at the last minute are the Audi R8 LMS, Mercedes AMG GT3, BMW Z4 GT3, McLaren MP4-12C GT3, Ford GT GT3, and Ferrari 488 GT3.
Either way, you can sign up or renew your iRacing membership for competitive PC sim racing, here. And we'll have all the latest iRacing news and eSports here, along with the iRacing car list and iRacing track list.