Young drivers will have a chance to progress from virtual motorsport to the real thing with WRC 9 to include the FIA Rally Star talent search.
The scheme to encourage new drivers into rally has run for a while, and will be coming to WRC 9 as specific DLC content in December 2020 for PC and consoles (although we wonder if the Switch version will also be eligible). All players aged 17-26 years old will be eligible to compete in a multi-phase selection process.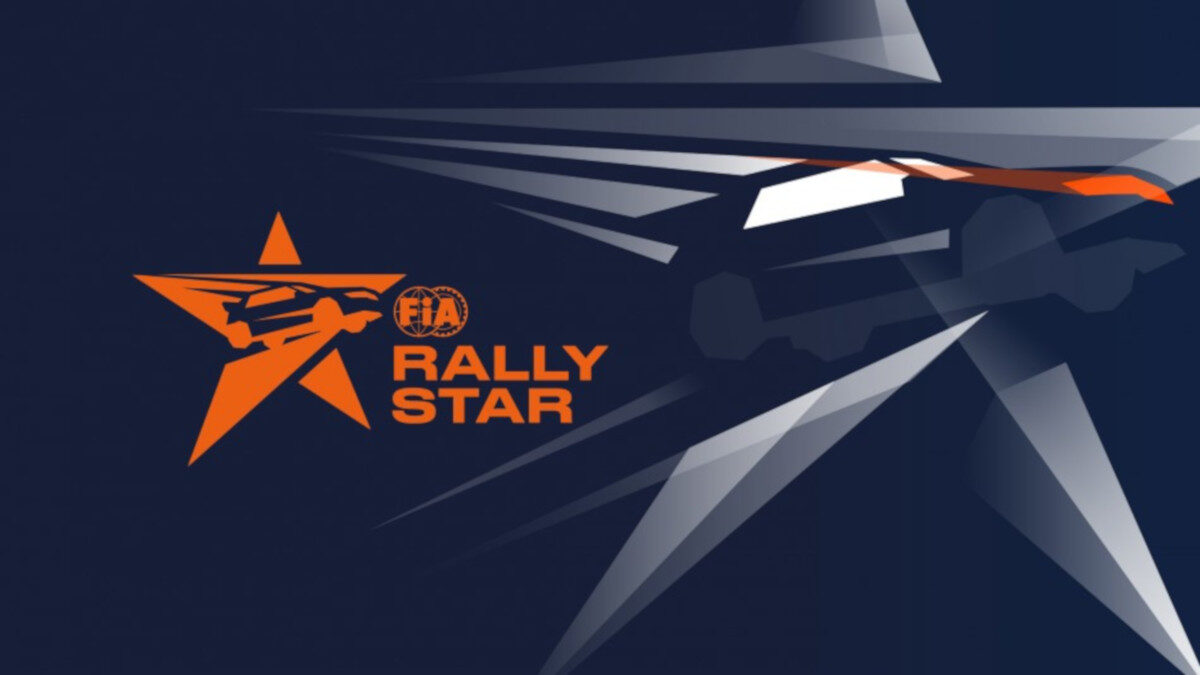 It will give the most promising drivers the chance to take part in an FIA training and coaching programme. Seven finalists, including one female driver, will be given the chance to start their interionational career through the selection process and a minimum of six rallies in a Rally 3 car before aiming to join the FIA Junior WRC championship.
"Being innovative and global, FIA Rally Star's ambition is to develop new solutions allowing young drivers from all over the world to reveal their potential. As soon as we introduced the project to NACON and KT Racing teams, they showed great enthusiasm and we couldn't have hoped for a better platform than WRC 9 to select the most promising candidates." declared FIA Rally Director Yves Matton. "The FIA World Rally Championship brings together fans from every continents. Many of them dream to get behind the wheel and our wish is to make our sport more accessible. Through FIA Rally Star and its digital version in WRC 9, living this passion is simpler than ever."
"The idea that the future stars of rally will start their professional driving careers because of WRC 9 is very exciting for the entire team and one of the best rewards for all the work we have put in over the last few years," said Roman Vincent, Founder and CEO of KT Racing development studio. "After the success of eSports WRC, which has already unearthed hugely talented players, we can't wait to find out who will be the finalists of FIA Rally Star!"
Older drivers might be rather jealous, but it's a great opportunity for someone to enter the rally world through a non-traditional route. The FIA Rally Star scheme was unveiled earlier in 2020, and along with WRC 9 and driving simulators, racers will also have to tackle Motorkhana, which will use production vehicles to tackle handling courses.
And it's always great to see motorsport organisations as important as the FIA putting increasing value on the skills and talent in virtual motorsport and recognising it as a way young drivers can potentially be found, as it opens up racing for people who might not have been able to afford it otherwise.
WRC 9 will be released for the PC, Xbox One and PS4 on September 3rd, 2020, although you might want to start practising now with the current WRC 8 title.
With WRC 9 to include The FIA Rally Star talent search, you can pre-order the Standard and Deluxe Editions from the Epic Store for the PC, the Microsoft Store for Xbox One, or the PlayStation Store for PS4. Or you can secure physical editions from Game or Amazon.
And make sure you're keeping up with the latest WRC 9 news, updates, videos and more, here. Along with all the modern and classic rally vehicles known to be in the game with our WRC 9 car lis