While some developers focus on making the most realistic racing simulators possible, others take a different path. And that includes Forestlight Games, with Camper Flipper announced for 2021.
It's published by PlayWay S.A, who also put out some of the Car Mechanic Simulator titles (along with the recently announced Off Road Mechanic Simulator), and this seems part of their expanding vehicle repair and sale game empire. Rather than a Top Gear-inspired RV catapulting, or campervan themed pinball title.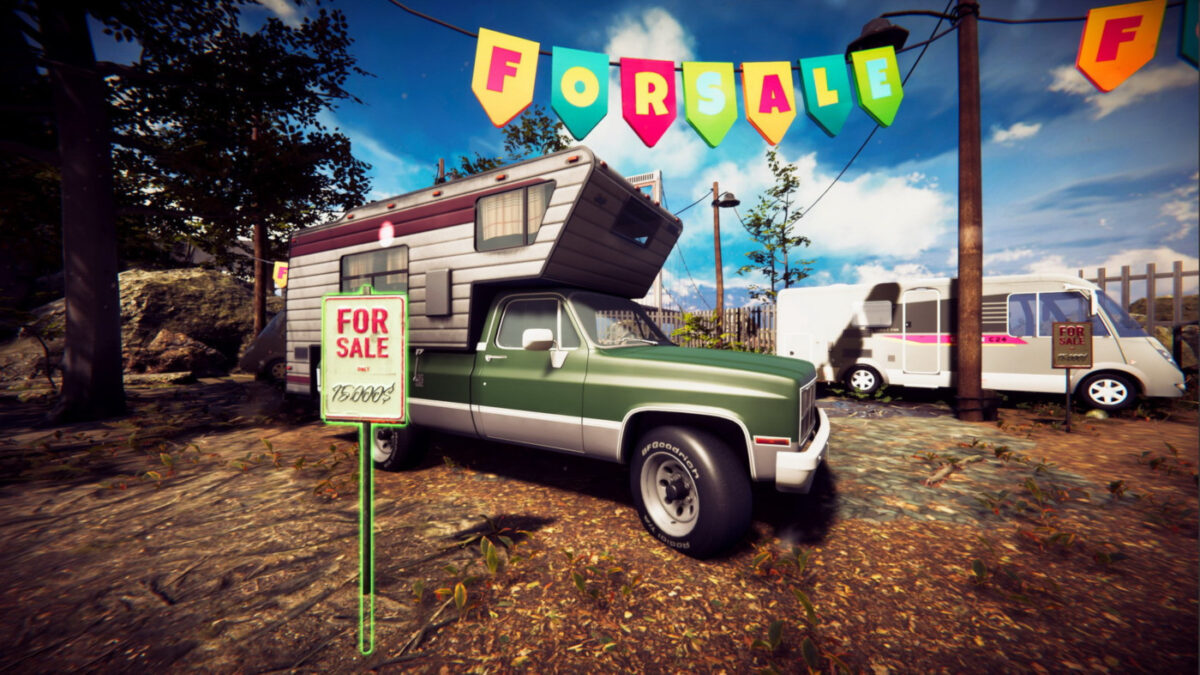 As a mechanic based in the rural countryside, you can buy a wrecked camper or rescue one that you've already accumulated, and then upgrade and repair it. Which will mean removing rust, welding, cutting sheet metal and occasionally having to buy new parts.
In addition to the mechanical side, you'll also have to arrange and decorate the interior, take it for a test drive, and sell it to earn cash. Which can then be spent on the side task of looking after your chicken farm. And you'll also need to spend time with your wife, which is presumably an attempt to add some humour to the game. Hopefully it won't be as blatantly sexist in the final version, but we'll have to wait and see.
And the test drives lookin suitably fun and chaotic as your carefully designed interiors go flying around on every bump.
Developers Forestlight Games and publishers PlayWay previously teamed up wtih developer Sylwester Osik on Electro Ride: The Neon Racing, which came out on Steam in July 2020 (with a free prologue demo also available).
With Camper Flipper announced for 2021, you'll have to be patient before starting to build your RV empire, and there's no price or specific release date announced yet. But you can add it to your Steam wishlist if you don't want to forget about it in the meantime.