One of the most impressive things about the sim racing community is the skill and ingenuity of people building their own creations. From rigs made from scrap wood to the impressive electronics of this cool home-made Porsche 911 GTE sim racing wheel.
The replica is the work of Balaz Pokornyi, who has previously shared videos of other custom sim racing wheels he has created, including replicas of the Mercedes AMG GT3, BMW DTM and LMP Porsche 919. So it's pretty clear he knows what he's doing, especially when you look at the quality of the fit and finish.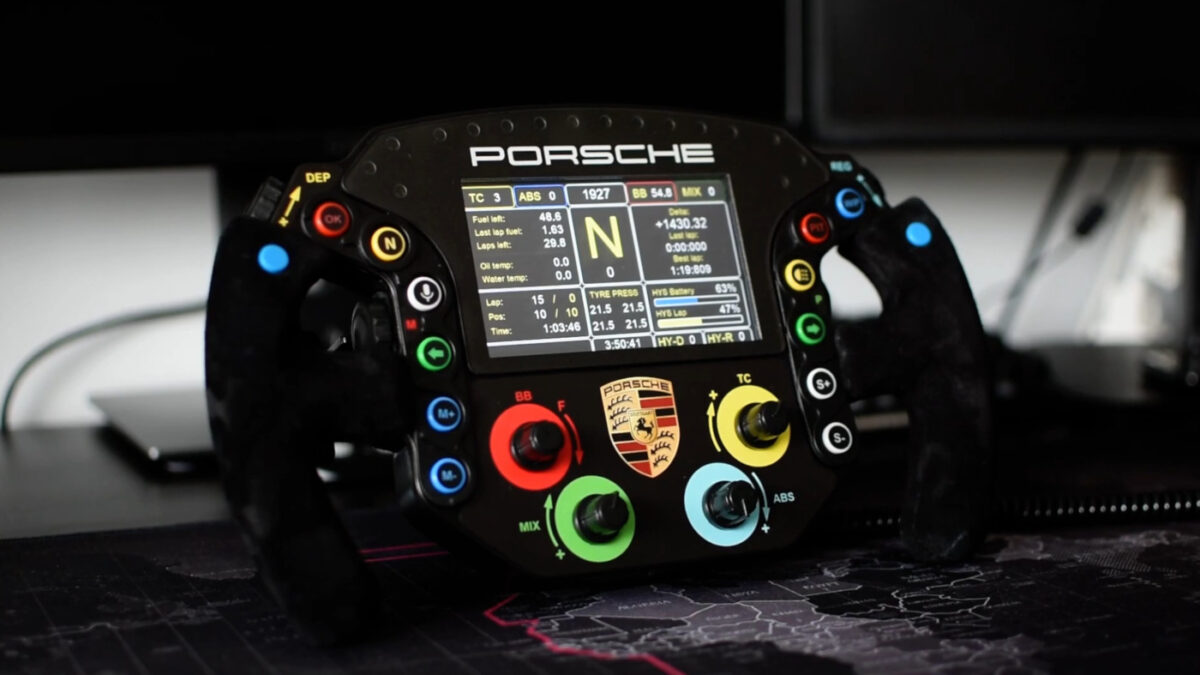 The wheel is complete designed and built by Balazs, with an estimated cost of around 300 Euros for the materials.
And the specs list is impressive. It's got a full aluminium structure with suede leather grips, and magnetic shifters (also designed by Balazs). Along with the 5 inch display, there are 14 buttons and 8 rotary dials (four located inside and above the hand grips).
Not only is it a cool home-made Porsche 911 GTE sim racing wheel, but it shows what anyone can achieve with a combination of effort, skill and a relatively small outlay for materials.
Balazs isn't currently building custom sim racing wheels for sale, although we'll update the article if he ever does start making them available. But we just wanted to start celebrating the amazing creativity and skills of the sim racing community. So if you've made something cool, or know someone who has, let us know via this site or our social media profiles so we can share examples with the rest of the virtual motorsport community.
We also intend to run some features on building your own sim racing kit, including guides on the steps involved in specific projects, but while these have been held up by Covid-19, you can check out all our existing coverage of sim racing wheels and pedals here. Along with sim rigs, and sim racing hardware. Or for those starting out with a small budget, our guide to the best sim racing wheels and pedals for beginners.