Last updated on June 23rd, 2021 at 01:32 pm
Derek Speare Designs are a familiar name in the sim racing community, producing a range of components for your virtual motorsport rig. And now the DSD P310 Bluetooth Wheel Module has launched to give you more control without the need for another USB cable to fit to your set-up.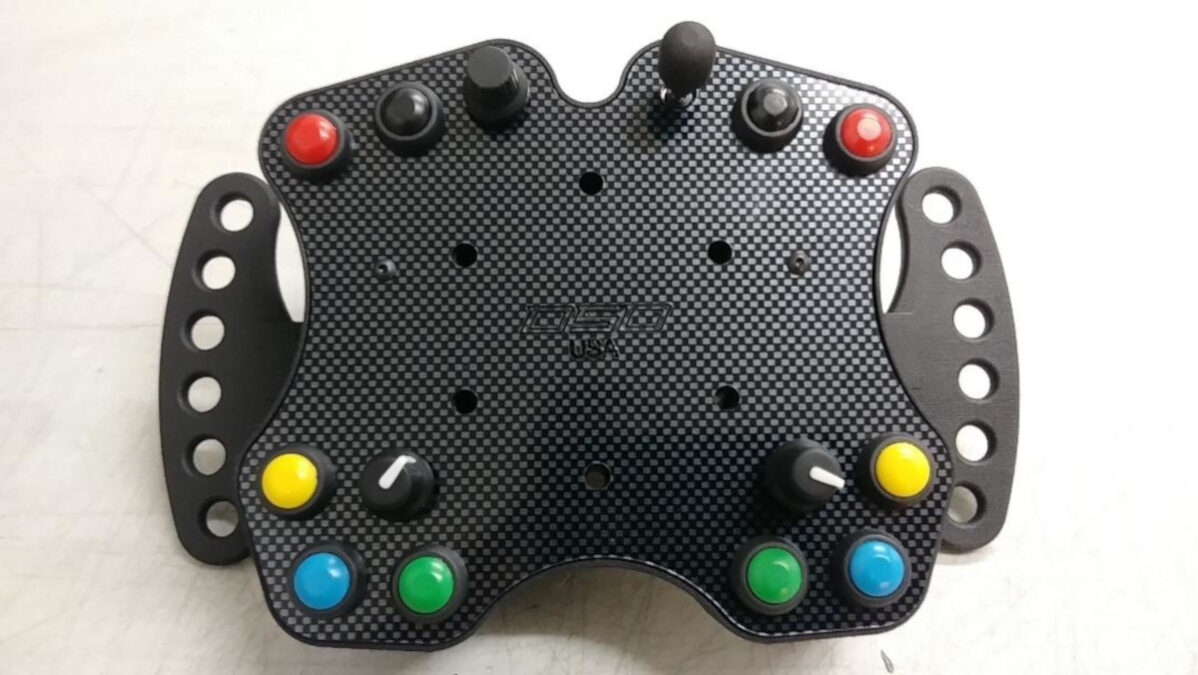 The DSD P310 Bluetooth Wheel Module doesn't require a specific wheel base, as it will fit any rim which can be mounted with a 70mm hex pattern and a Bluetooth 4 receiver. And Derek Speare Designs have published a PDF you can download to check whether the new kit will fit into your rim.
There's an on/off switch on the back, and a host of buttons, with two 5 position rotary switches, a rotary encoder with a push button, and a seven function 'funky' switch along with the selection of normal buttons.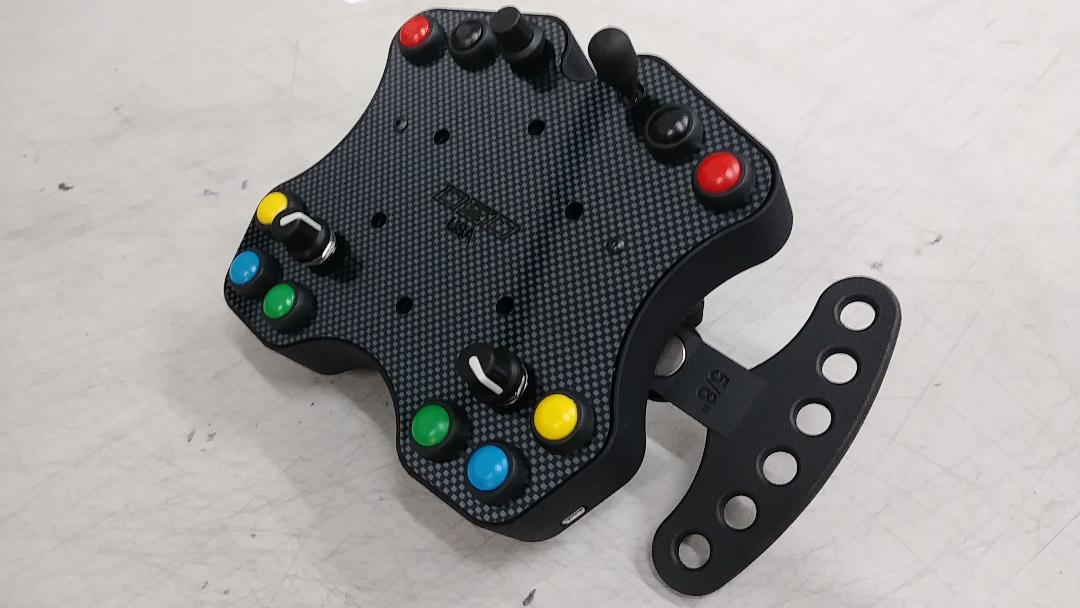 The P310 Bluetooth Wheel Module was originally revealed in some videos back in April, and it's now available to pre-order. It's made in the U.S, and worldwide shipping is included with the first products shipping by November 8th 2020.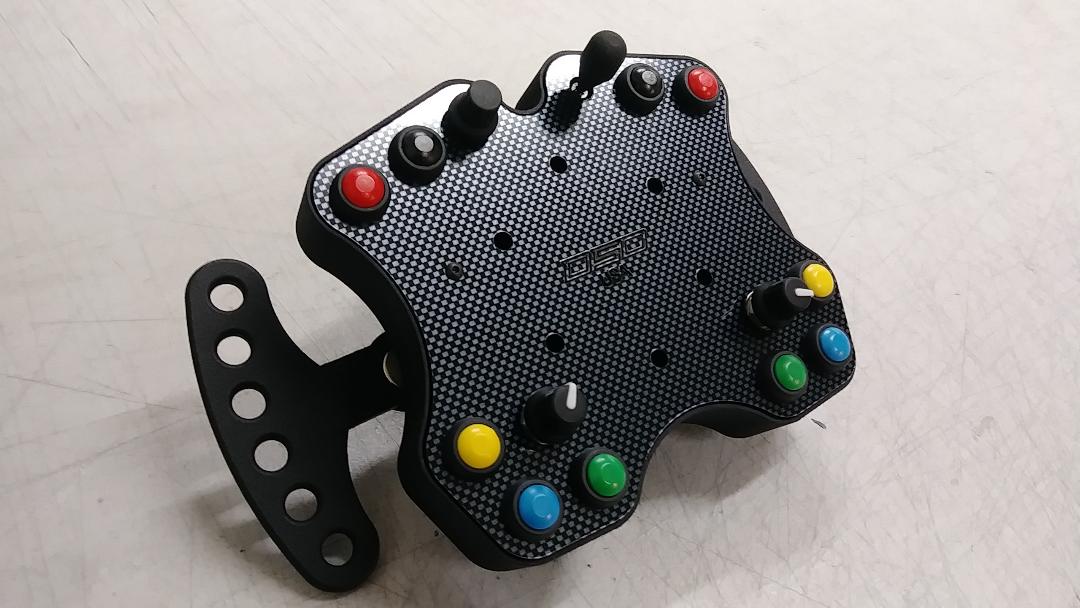 It certainly looks good, and comes from a company which has been involved in making high performance virtual racing components for a while. You'll just need a wheel rim, and a Bluetooth receiver, which can be found from various retailers online. DSD recommends this example from IOGear via eBay.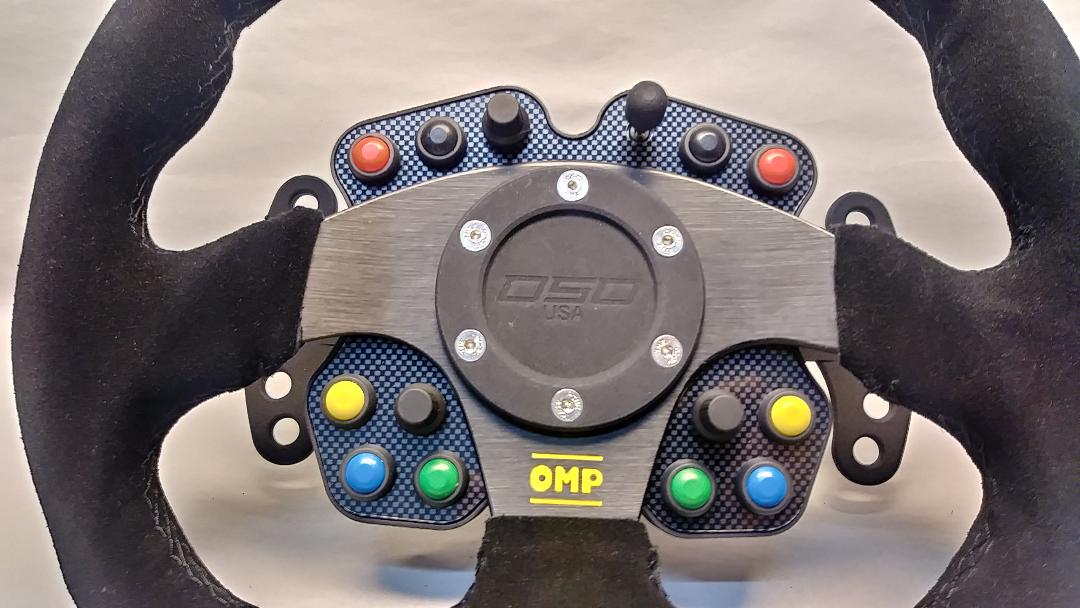 The DSD P310 Bluetooth Wheel Module can be pre-ordered now from the Derek Speare Designs website, and will cost you $369.75 without a DSD centre cap, or $389.75 with one.
Looking for a button box or other additional sim racing hardware? Check out our coverage of sim racing button boxes and other equipment here, along with sim racing rigs, and wheels and pedals.