Last updated on February 9th, 2021 at 08:06 pm
Bugbear Entertainment have followed up their teaser trailer with a Wreckfest Season 2 update and new content available now for the PC, alongside a new tournament with a free Rocket RX as one of the rewards.
To earn the free Rocket RX or a variety of new paint and customisation bundles you'll need to compete in the Getaway Heat tournment. This needs you to race through checkpoints in one of the cars from the first Season 2 DLC pack – and involves a new city circuit (Hillstreet Circuit) which is available free to all players, including for multiplayer racing.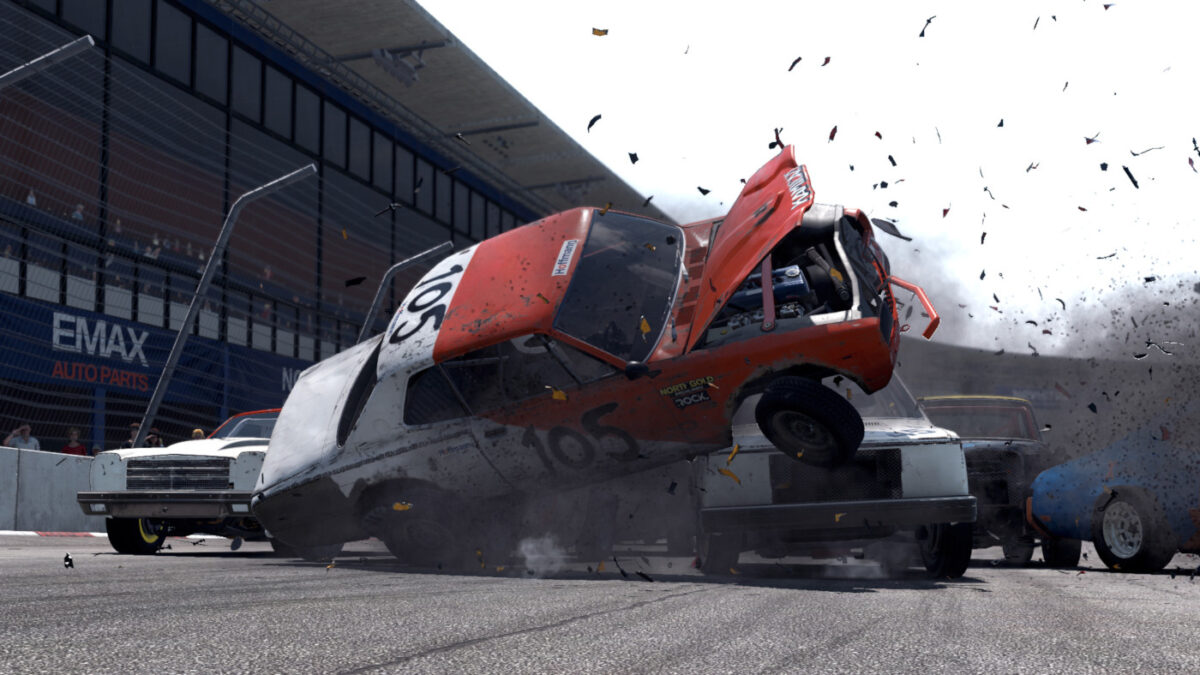 Wreckfest Season 2 will last until March 2021, and there's a Season Pass available, which will give you access to four included DLC packs. Plus there will be new free tracks for all players released alongside each new piece of DLC.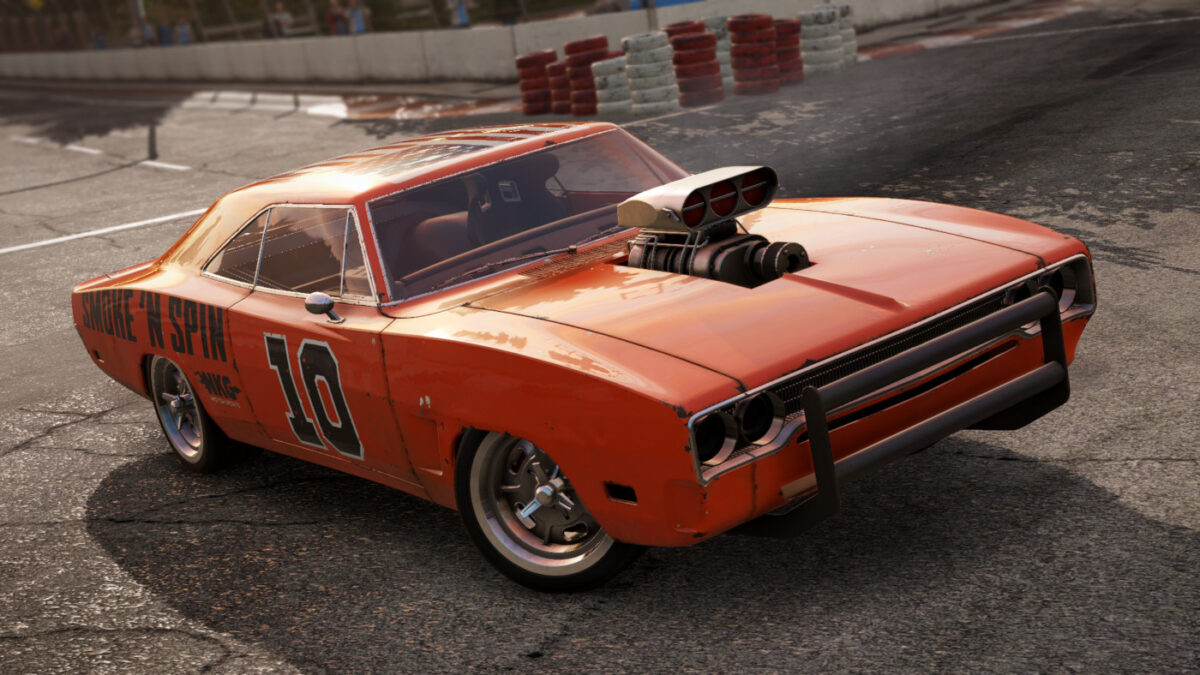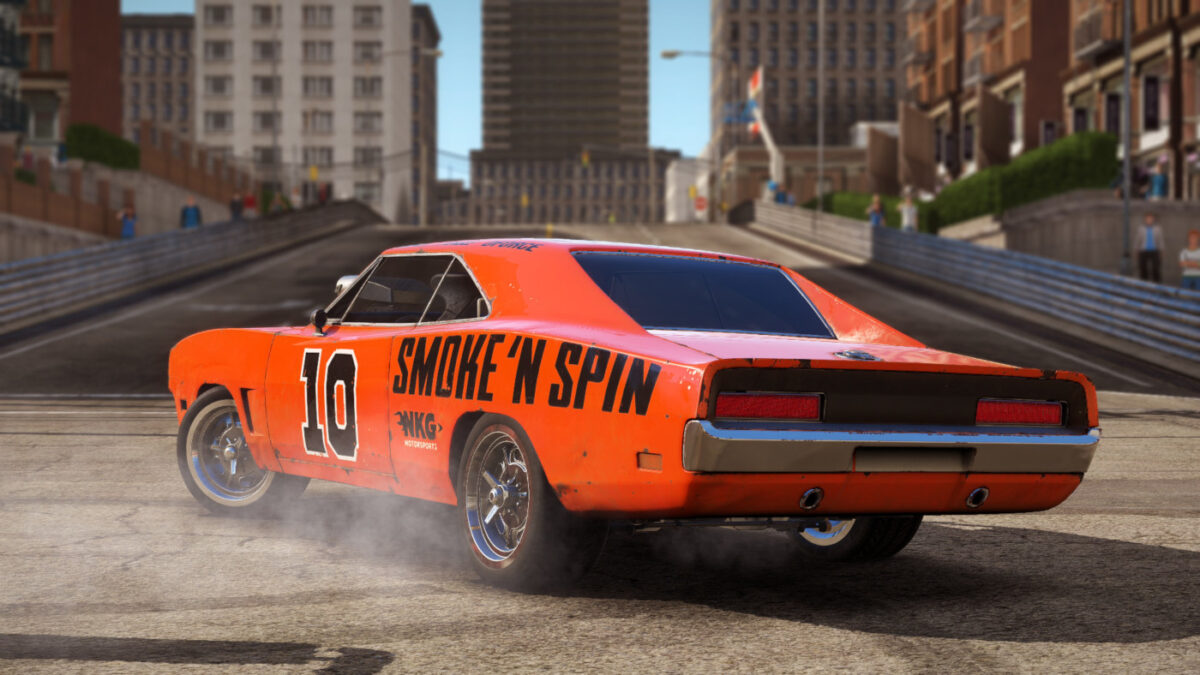 The first DLC is the Getaway Car Pack, which includes three cars and can be bought separately for £3.29. It's available now and the cars are the Bullet (a classic American muscle car), the agile Razor, and the Cardinal (a former law enforcement vehicle). And any resemblance to the General Lee, a Nissan, or a Ford Crown Vic are obviously entirely coincidental.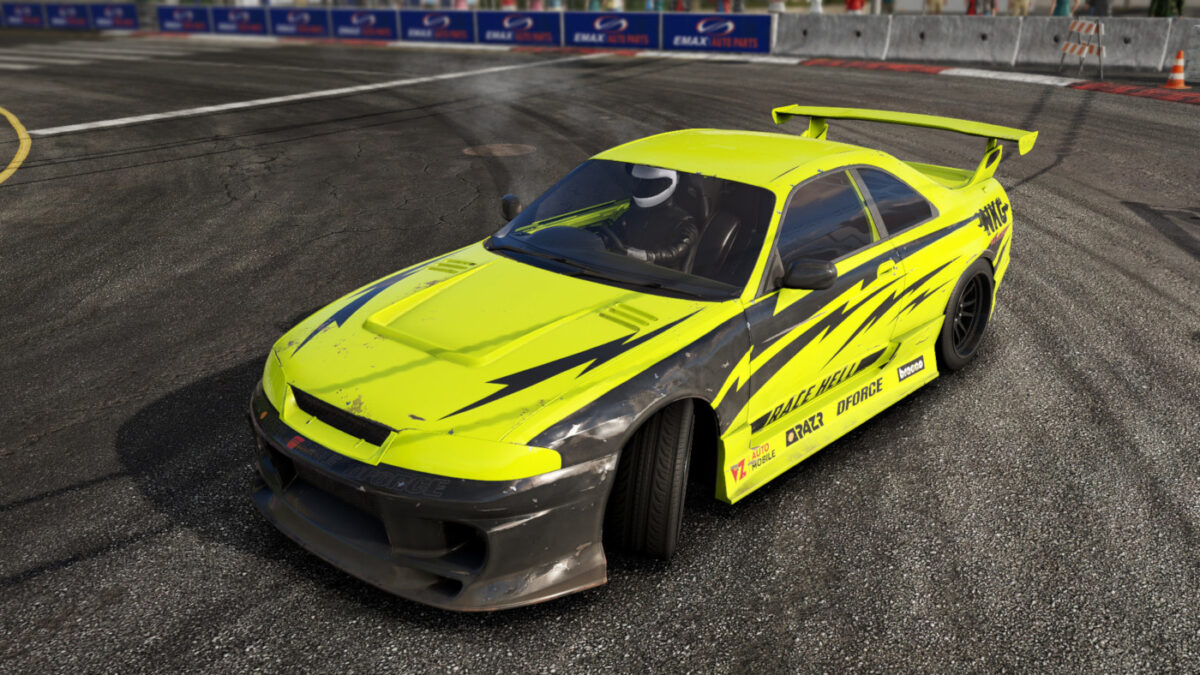 On top of all that, a new Wreckfest update is available to download for the PC version, which includes performance engines for the Motorhome, better handling for the Big Rig, and changes to the collission physics.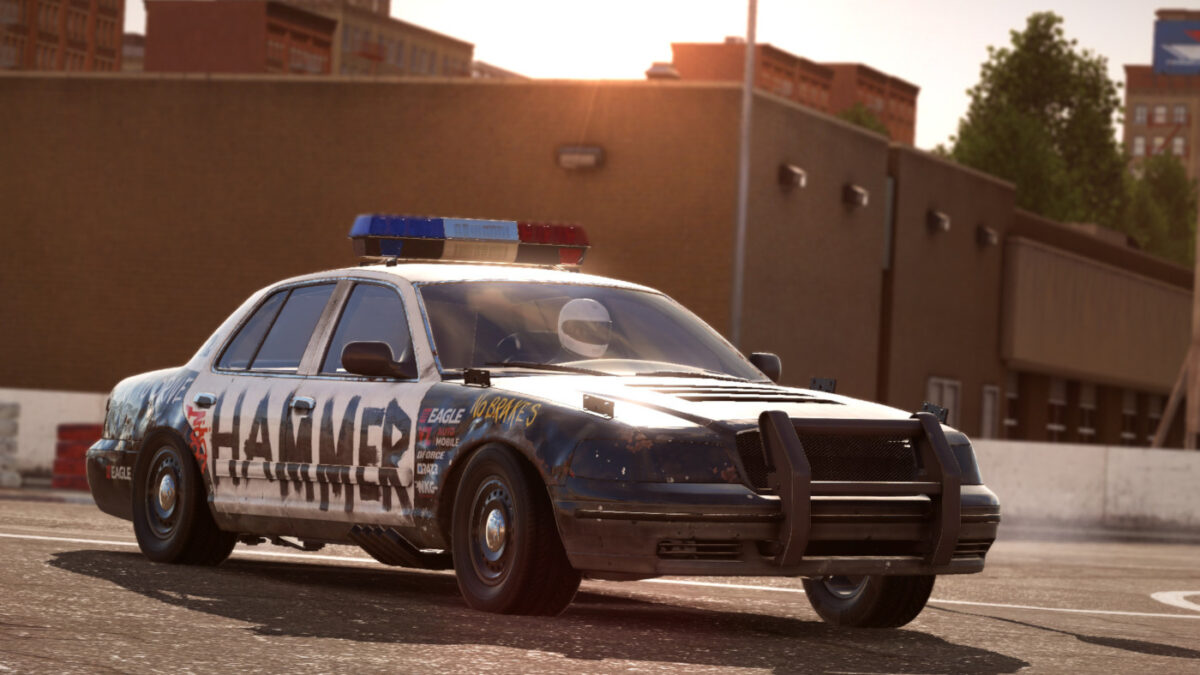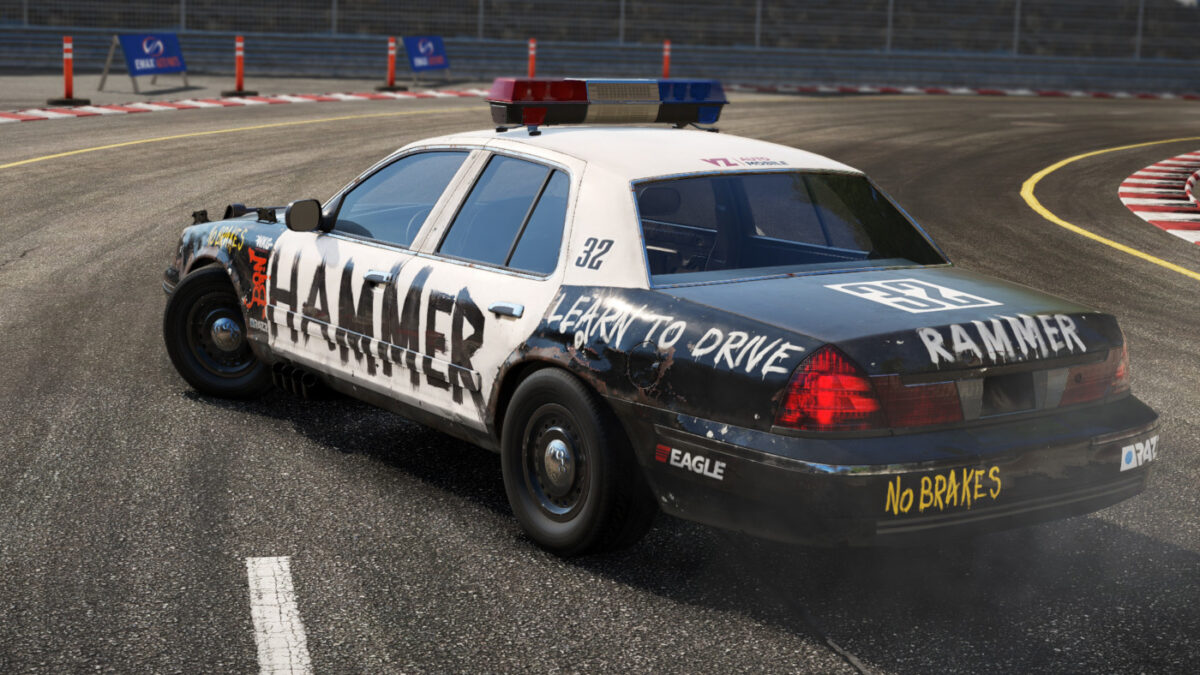 Wreckfest Season 2 Update Release Notes:
Game version
CONTENT
Added support for the DLC pack "Getaway Car Pack" containing three new cars: Bullet, Razor and Cardinal.
Added a new free track: Hillstreet Circuit with both forward and reverse layouts.
The internal designations for the routes are urban08_1 and urban08_1_rev
TOURNAMENT
New tournament season: Getaway Heat.
New free tournament reward car: Rocket RX.
New free tournament reward bundles and paint jobs.
Score Streak events now last the correct time instead of always three minutes.
SYSTEM
Fixed an issue in which save data was reset. This issue seemed to affect especially save data dating back to the game launch. Our apologies for anyone affected by this issue.
Fixed an issue in which the game failed to launch due to "assists.aids" being corrupted.
Fixed an issue in which the game crashed to "OUT OF MEMORY" during launch.
Title no longer crashes to "Out of Vertex Buffer Memory" with specific track and vehicle combinations.
GAMEPLAY
Dynamic objects such as tires no longer throw the car off-path after hitting the wheel of the car.
AI is slightly less aggressive towards the player on Novice and Amateur difficulty.
AI now uses Firefly also in the Class A.
MULTIPLAYER
The server no longer incorrectly loads a tournament track when trying to change the track.
BagEdit now supports a ban list with a maximum of 8,192 entries.
VEHICLES
In general, visual parts such as spoilers no longer detach from a slightest nudge.
Improved Big Rig handling and bottom collisions.
Added Class B and Class A engine upgrades for Motorhome, and made AI also use them.
Improved Sweeper suspension setups and bottom collisions.
Increased Sweeper suspension ride height and adjusted bottom collision.
Sweeper exhaust geometry no longer glitches out as easily after deforming.
Bumpers of Venom and Hunter Panther no longer detach too easily.
Improved Hunter Panther scoop hood texturing.
Improved Hunter Panther grille upgrades.
Fixed Hunter Panther fender flares clipping.
The front bumper of El Matador longer floats in the air.
The roll cages of Raiden RS no longer cut through the interior window.
Improved Hellvester visual damage. Also, the exhaust pipe no longer detaches too easily.
Missing side protectors for Speedbird are now available again.
Wildking exhaust stacks no longer clip with the sway bars.
Improved Rocket DLC rear wing positioning.
USER INTERFACE
A number of menu transitions are smoother.
In Server Browser, a server can now be added as a favorite. Favorites are always shown on top and sorted according to the selected sorting method.
In Server Browser, special characters and spaces are now disregarded when sorting the servers alphabetically.
In Car Selection (Garage, Custom Event, Lobby), cars can now be sorted according to their class and performance, type or region as well as alphabetically.
In Car Selection, a car can now be marked as a favorite. Favorites are always shown first in the list and sorted according to the selected sorting method.
In Custom Event creation, game now remembers the AI Set selected by the player, instead of always reverting to "Same As Player" set.
In Elimination Race, elimination notification is now easier to see.
AUDIO
Dragslayer: New engine sounds.
Gatecrasher: Fixed engine pitch (tuning) misconfiguration.
Killerbee & Boomer (all player models): Raised engine volume in overall mix to counter sound masking in races with 23 AI & dense start grid layout, and esp. on integrated flat-screen loudspeakers.
Surround sound: Player engine sounds are now mixed to surround center channel only when using chase camera views.
Surround sound: Fixed player car panning issues in bumper camera view.
Surround sound: Fixed emitter position tracking of collision sounds belonging to player car object, to not have sounds fall behind/past the car at high speeds.
In-Game: Fixed tire surface detection to not play sounds for incorrect material when loss of wheel contact occurs at slower rate (low speed, gentle slopes etc.).
In-Game: Added unique tire sounds for wood surface.
In-Game: Adjusted vehicle position tracking for less erratic audio panning when rotating chase camera around player vehicle.
In-Game: AI cars are mixed louder when in close proximity of camera (distance <15 meters), to improve spatial placement and separation when overtaking or being overtaken by.
The Wreckfest Season Pass 2 is available via Steam for £11.24, with a launch discount of 10%, or you can buy the individual Getaway Car Pack DLC for £3.69. You can buy Wreckfest digitally on Steam for the PC, on the Microsoft Store for Xbox One and the PlayStation Store for PS4. Or via Game or Amazon.
Keep up with all the latest Wreckfest news, updates and content, right here. And you can see all the vehicles officially available in the game, from motorised toilets to trucks, with our Wreckfest Car List.