There's a new sponsor and a price fund of ¥5 million (around £36,500) as the Japan eSports GT Series returns for 2021, with the first event starting in mid December, 2020.
Now named the 'Autobacs JeGT Grand Prix' with support from the Japanese automotive company, the pro-am series combines professional racing drivers with sim racers certified by the championship which launched in 2019-2020. So you'll see names from Fomrula D and Super GT up against Japanse virtual racers including previous winner Takuma Miyazono.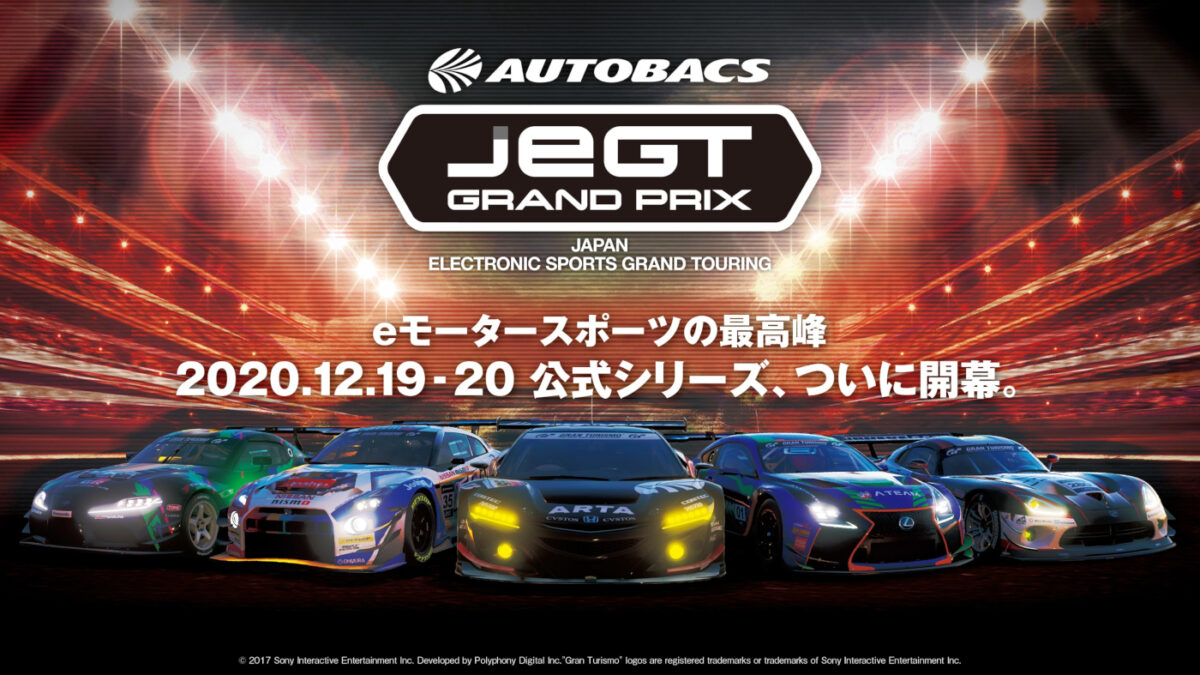 The exact format for the new season hasn't been revealed yet, but it's likely to continue running on GT Sport, once again using the Gr.3 cars, and with both an individual tournament and team event. The solo prize will be ¥1m (£7,300) , with ¥1.5m (£10,950) for a team victory.
What has been confirmed are the dates on the online competition, with the first invididual match and team battle taking place in December 2020, with the remaining rounds coming in the new year. The grand final should be held in March 2021, potentially at the Redee World arena.
Autobacs JeGT Grand Prix 2020/2021 Schedule:
Individual Match
Round 1 – December 19, 2020
Round 2 – January 9, 2021
Round 3 – January 30, 2021
Round 4 – February 20, 2021
Team Battle
Round 1 – December 20, 2020
Round 2 – January 10, 2021
Round 3 – January 31, 2021
Round 4 – February 21, 2021
If you can read Japanese, then you can see more information on the official JeGT Gran Prix website, or just watch the live streams and videos on the JeGT GP Official Youtube channel. And you can keep up with all the latest Gran Turismo Sport news and eSports, here, or all racing eSports, here.