Last updated on December 2nd, 2022 at 03:13 pm
Mechanic simulators continue to grow into a distinct videogame genre with Underground Garage announced for Spring 2021 for the PC, Switch, PlayStation and Xbox. Presumably that means the PS4 and Xbox One, rather than the original consoles.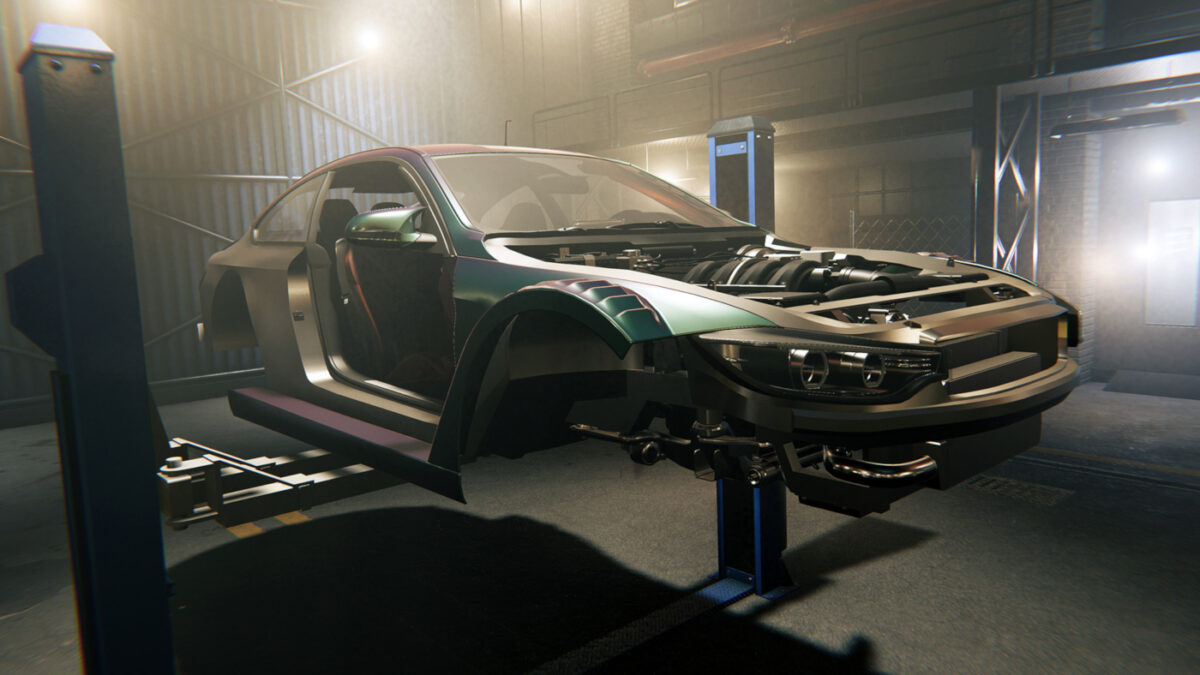 Underground Garage puts you in the world of illegal street racing, as you repair and tune cars ready to compete. And apparently you eventually get to take part in a race yourself at the culmination of the game. There's not much more information currently available yet, but the screenshots and trailer suggest it'll look pretty good.
The game is being developed by Bearded Brothers, and the Polish company previously released Biker Garage: Mechanic Simulator towards the end of 2019. Currently available on Steam for the PC and costing £19.49, the switch to four wheels will apparently expand to more than 30 vehicles and 6000+ interactive parts.
Along with developing cars and your workshop, Underground Garage will apparently involve a non-linear story with missions involving corrupt police officers, car thefts and spying on the competition, along with a free ride mode to test your building work.
With Underground Garage announced for Spring 2021, we'll have to wait and see how it plays, especially in comparison to previous car mechanic simulation games.
As you might expect, for a JDM street racing vibe, you'll get spoilers, neon lights and loud exhausts. Even if they don't necessarily make you faster.
If it's something you might want to follow, you can add Underground Garage to your Steam wishlist now, or keep an eye out for further updates here as it gets closer to release.
Update: The Steam page is now displaying a Q4 PC release for Underground Garage