The Scottish firm has provided affordable solutions for virtual racing for many years, but the new GT Omega PRIME aluminium sim cockpits move towards the higher end of the market to cope with more powerful direct drive wheels.
The GT Omega PRIME range are built from aluminium profile to ensure there's no flex or instability, and it's anodised black to look stylish, and match the heavy-duty carbon steel wheel deck.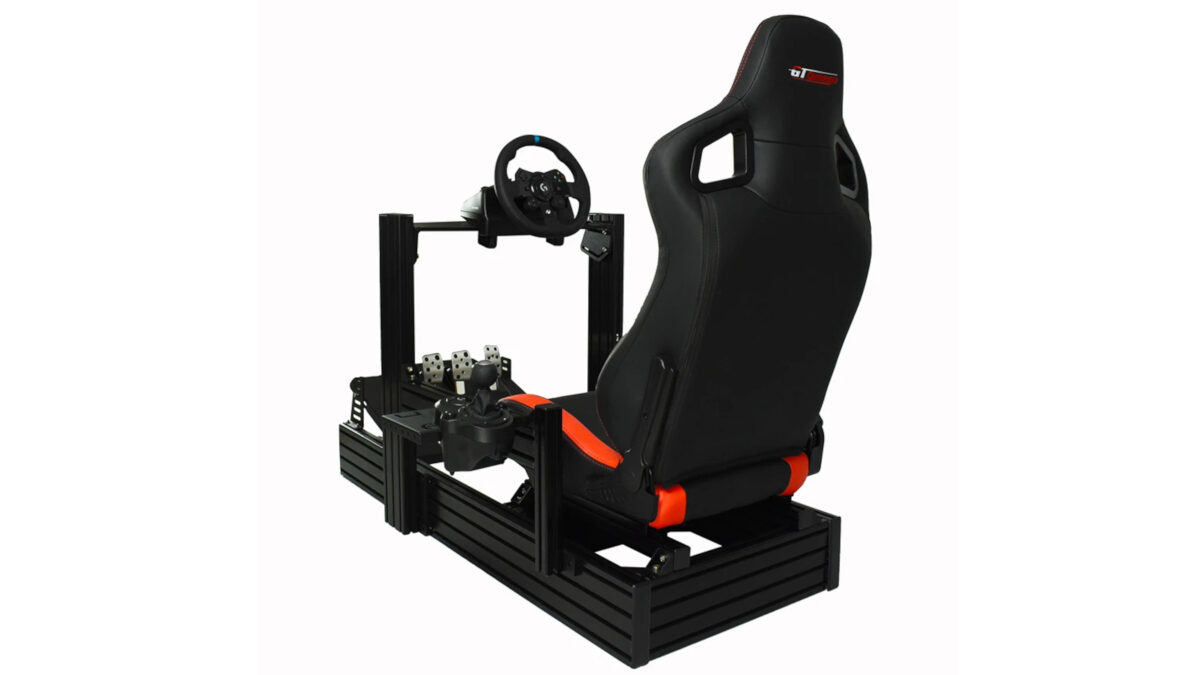 As you might expect, the pedal plate is multi adjustable, so you can get it in exactly the right position for your driving style, but won't flex or move even under the heaviest feet, and the gear shifter mounting can be placed on either side and adjusted for the right height and distance.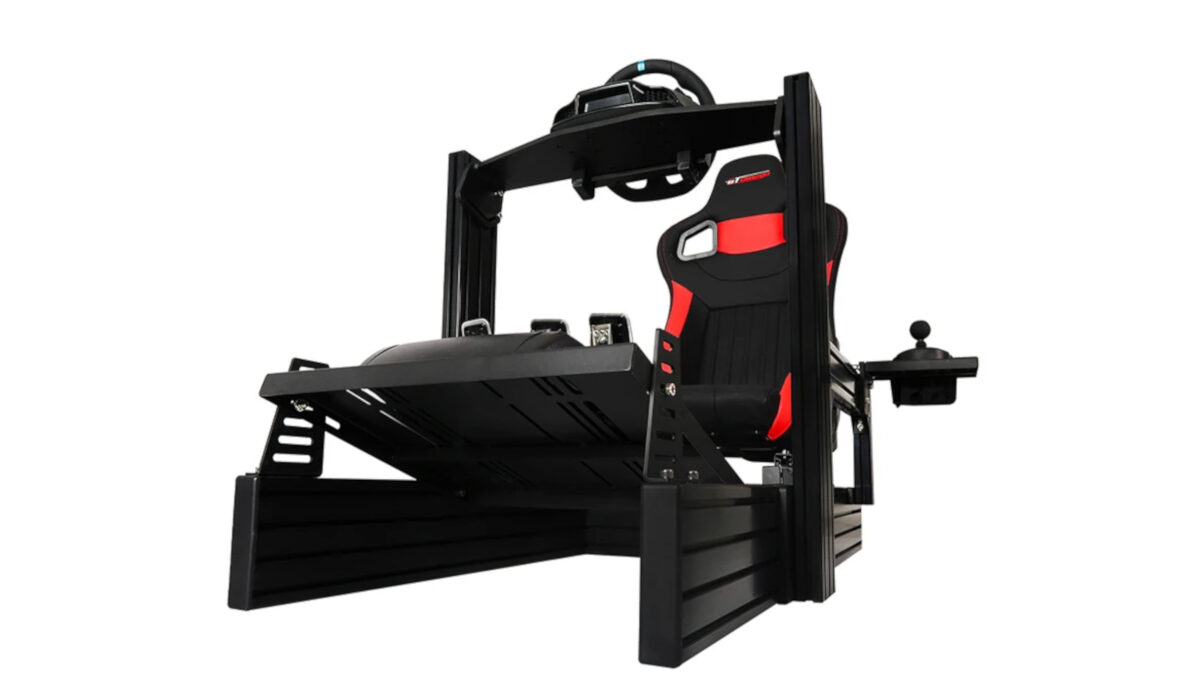 And with a modular aluminium profile design, it means you'll be able to upgrade your GT Omega PRIME aluminium sim cockpit quickly and easily in the future as your equipment and needs change, or as GT Omega bring out more additions.
Obviously many sim racers are familiar with the idea of alumium profile rigs, and it's possible to build your own DIY version, but the GT Omega PRIME has advantages for those of us who might not fancy fiddling around with design tools and trying to make sure we've ordered enough screws and fixing plates. The two boxes will include everything you need to build your new sim rig and get up and running.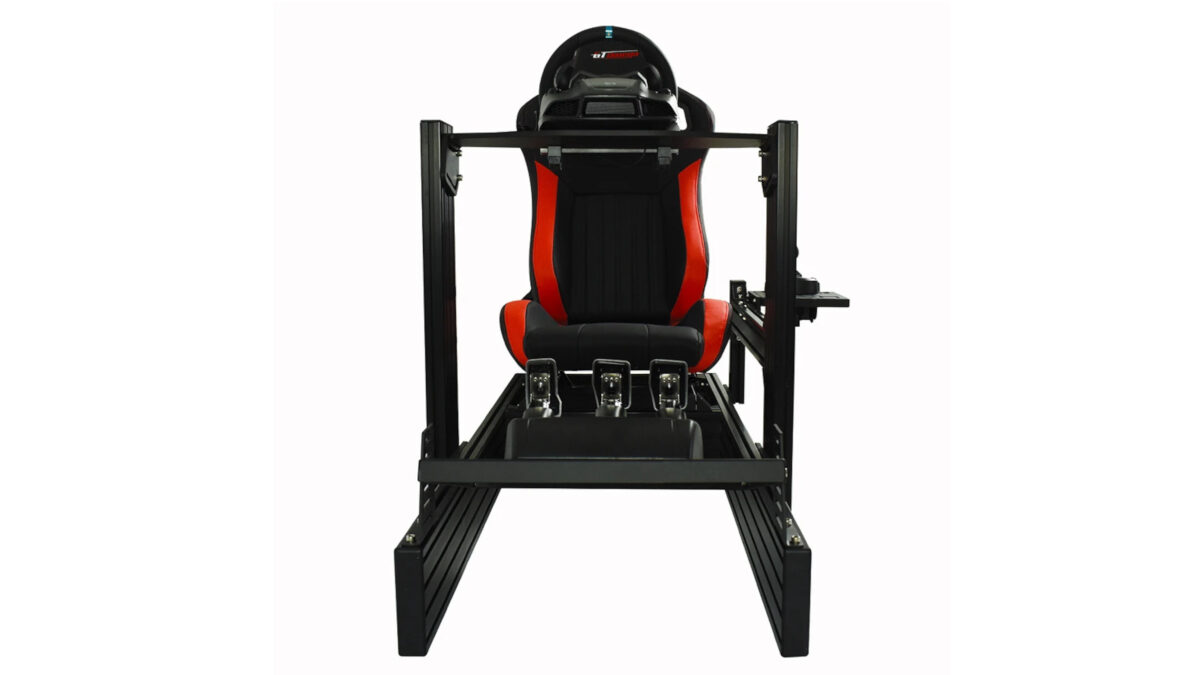 The new GT Omega PRIME aluminium sim cockpits are listed as compatible with Fanatec Clubsport and Elite wheels, Thrustmaster wheels (the T500RS, TC-PS, TS-XW, T300RS, and T-GT), Logitech wheels (the G25, G27, G29, G920, and G923), and the AccuForce V1/V2.
In terms of the space required, it's 137cm long, 58cm wide (or 86cm at the gear shifter mount), and 118cm tall to the top of a supplied chair.
With that in mind, you can choose the GT Omega PRIME cockpit with no seat for £569.95 (or via instalments). Or you can pick from three seat options with the PRIME Cockpit at RS6 seat costing £699.95, the PRIME Cockpit and RS9 seat at £719.95, or the PRIME cockpit and XL RS seat for £739.95. Pre-orders are available now with an expected arrival date of 14th December 2020 for stocks.
You can order the GT Omega PRIME aluminium sim cockpits directly from the GT Omega site. Or if you want to look at alternatives for every budget, check out our dedicated coverage of sim rigs and seats, along with the latest wheels and pedals, and our dedicated guide to the best sim wheel and pedal options for beginner sim racers.