As part of a big update being teased by Sector3 Studios, it's been revealed that the Audi R8 LMS GT2 is coming to RaceRoom in December 2020.
The most powerful car in the history of the Audi customer racing program, the R8 LMS GT2 will join the Porsche 911 GT2 RS in RaceRoom Racing Experience, and it should be fun to drive with 640hp and 550 Nm of torque from the 5.2 litre V10 engine.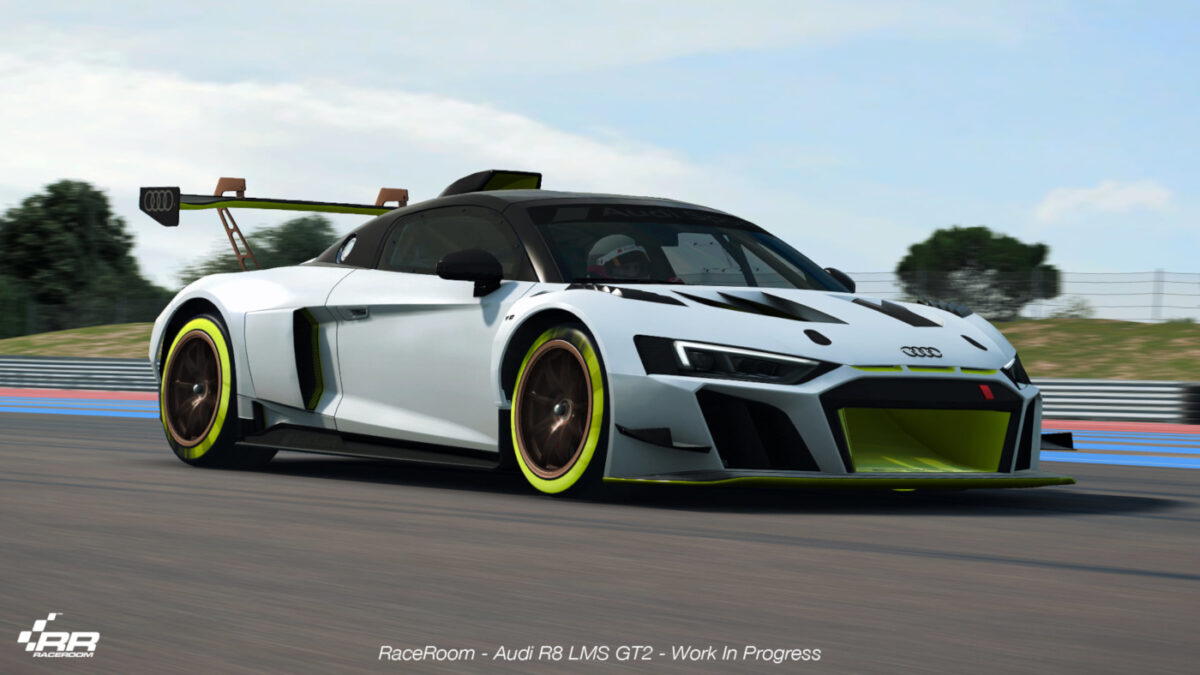 When a real example was tested by driver and GMG Racing team owner James Sofronas, he described it as almost as fast as a GT3, but much easier to drive, which makes it sound like a good choice for virtual racing.
To buy one in the real world would cost you from €338,000 before VAT, but it's supplied ready to race in classes including the GT2 Sports Club America, Europe and Asia.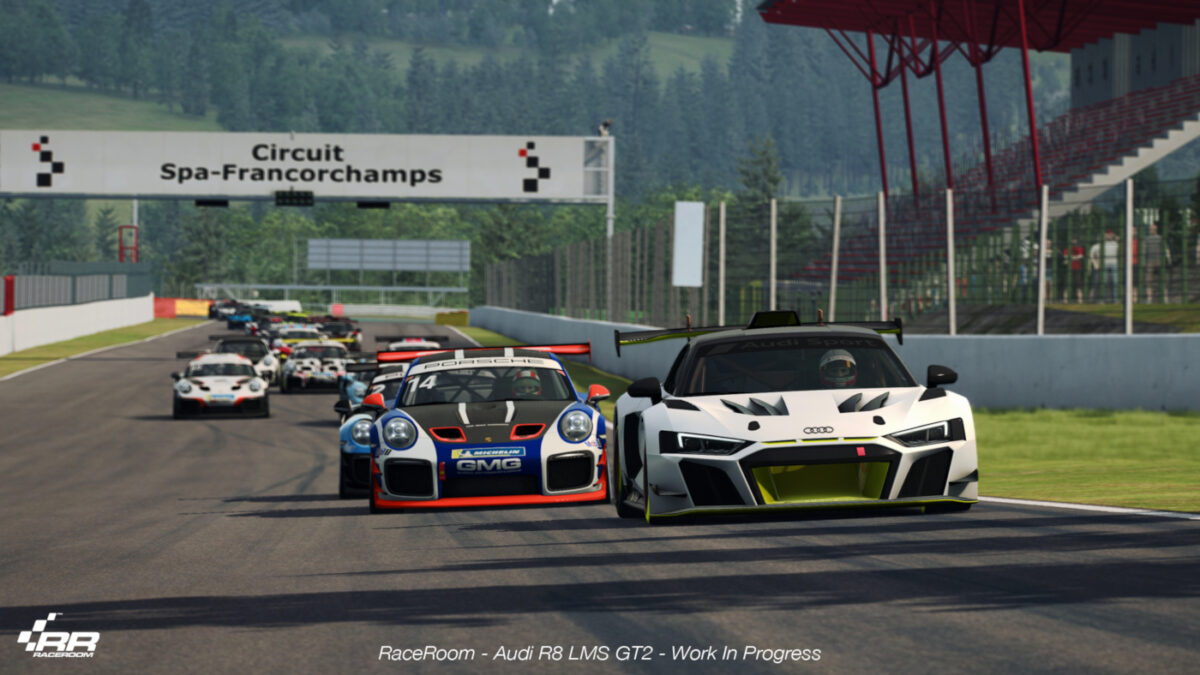 It's based directly on the Audi R8 Spyder V10, and the GT2 was very much aimed at 'gentleman drivers' who can enjoy racing it, or using it on track days and race resorts.
No price has been confirmed for when the Audi R8 LMS GT2 is coming to RaceRoom, but it's likely to be £3.56, as that matches the cost of the Porsche 911 GT2 RS Clubsport, and saved you about €337,995 against purchasing a real one.
You can download Raceroom Racing Experience on the PC for free via Steam. Some additional content is available via Steam, but everything can be purchased via the official game store.
Keep up with all the latest RaceRoom news, updates and eSports articles, here. And check everything available for free and via paid DLC with our RaceRoom car list, and RaceRoom track list.