Good news if you fancy getting something for nothing, as you can win Forza Horizon 4 prizes with the Ten Days of Forza from December 15th until December 25th, 2020.
The competition is taking place via the official Forza Horizon Twitter account, and it's simple to enter. You just need to follow the account, retweet the competition post, and tag three friends in your tweet. And while you're there, why not follow OnlineRaceDriver at the same time?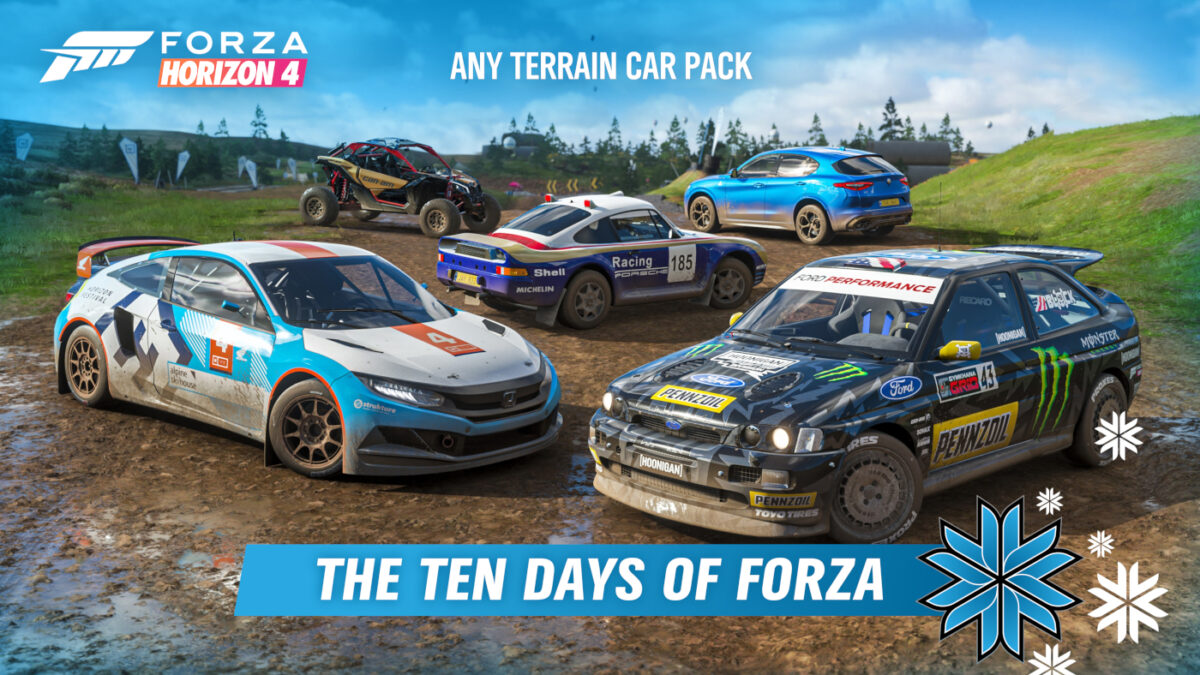 Each day will see codes given out for DLC Packs, Forza Horizon 4 Ultimate Editions and other prizes.
The first prize on offer was the Any Terrain Car Pack, which includes the 2018 Can-Am Maverick X RS Turbo R, 2018 Alfa Romeo Stelvio Quadrifoglio, 1991 Hoonigan GYMKHANA 10 Ford Escort Cosworth Group A, 1985 Porsche #185 959 Prodrive Rally Raid, and the 2016 Honda Civic Coupe GRC. All cars which were originally part of the Forza Horizon 4 Car Pass.
At the time of writing, the prize up for grabs in the British Sports Car Pack, with the 1962 Triumph TR3B, 1970 Triumph TR6 PI, 2018 TVR Griffith, 1938 MG TA Midget, 2004 Vauxhall VX220 Turbo and the 2018 Aston Martin Vantage, and you've got around 20 hours left to get involved.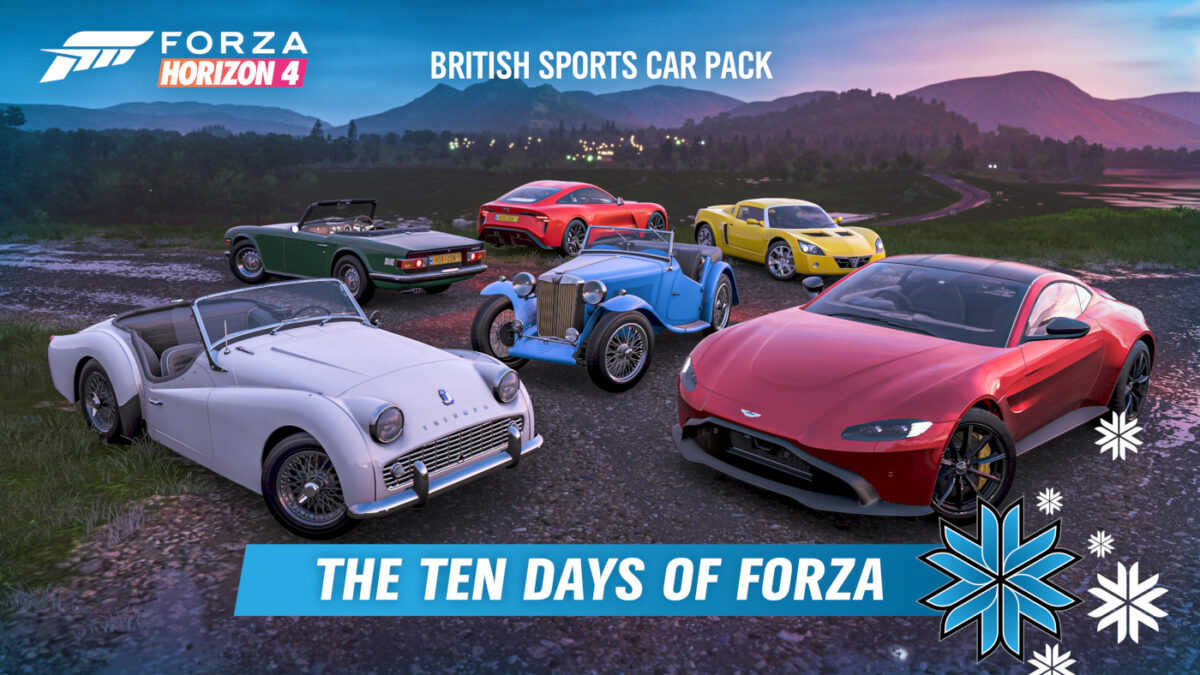 Catch up on all the latest Forza Horizon news and updates right here. Or check out the complete list of all cars available in the game with our full Forza Horizon 4 car list.
You can find Forza Horizon 4 on the Microsoft Store for both Xbox One and PC via Xbox Play Anywhere. Alternatively, you can buy a copy for the Xbox One from Game or Amazon.