A familiar name in real and virtual motorsport expands their range for sim drivers with the new Sparco Evolve GP sim cockpit now available for open wheel fans.
Sparco already produce a range of sim racing rigs, along with equipment including shoes, socks and gloves. And the new Evolve GP Racing Simulator uses a tubular 40mm steel structure and fibreglass racing seat to give an open-wheel formula position.
As you'd expect, the wheel and pedal platforms are adjustable, and the Evolve GP sim rig also comes with integrated monitor support featuring a VESA mount, and adjustable levelling feet if you have a wonky floor.
It certainly looks good in the red and black colour scheme. And should be comfortable and durable – certainly having the Sparco branding should make it feel more like you're in a real racing car, if nothing else.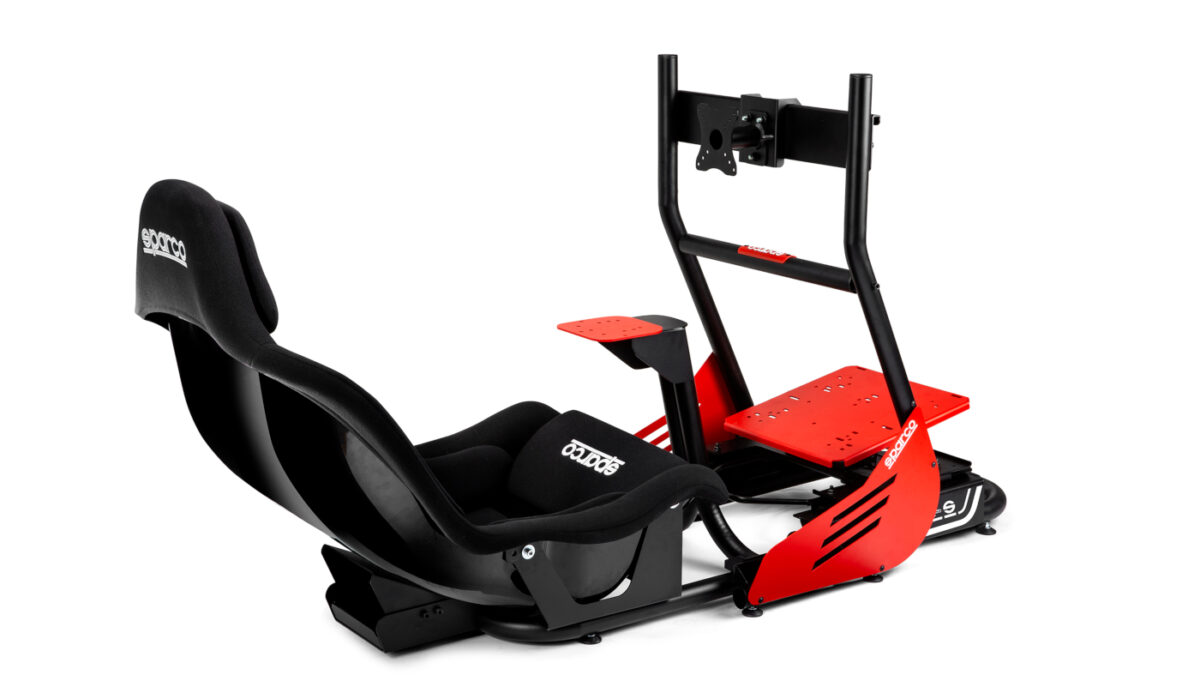 Prices for the Sparco Evolve GP start at €999.00 for the F1 inspired cockpit, but you can also order it with a 49″ ultrawide Samsung HDR monitor for €1,799.00 or with a PC for €2,799.00. Or with everything except the wheel and pedals for €3,799.00. Also available through the Sparco website is the GP Gaming seat for €460.00 to fit your existing sim rig. It's worth noting that the seat isn't FIA approved, so you can't swap it into a real car.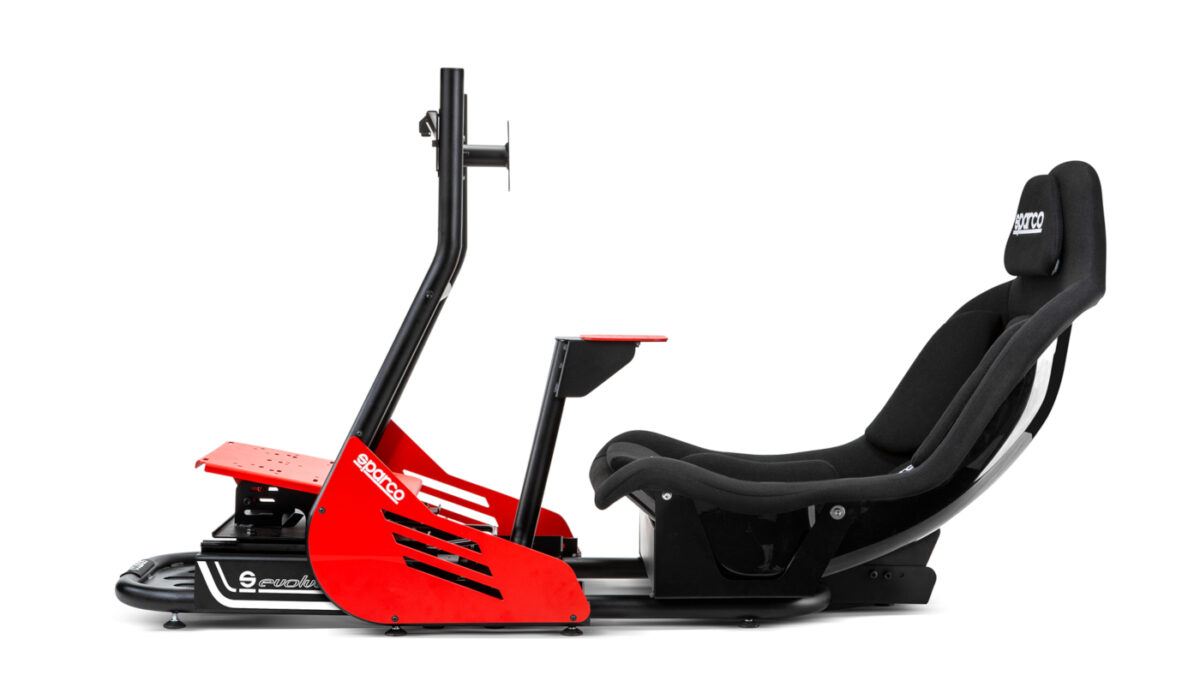 Sparco is also launching an online-configurator tool so you can create your own custom sim racing cockpit from the parts available.
If you want to look at alternatives for every budget, check out our dedicated coverage of sim rigs and seats, along with the latest wheels and pedals, and our dedicated guide to the best sim wheel and pedal options for beginner sim racers.