There's quite a lot happening in the world of car soccer with both a Rocket League update and Super Bowl LV Celebration appearing now.
We'll deal with the Super Bowl first, as it's going to be confusing enough explaining car soccer should be car football for non-U.S fans. But now there's a new Gridiron event running from February 2nd until the 8th, which is car football as the Americans understand it.
So that's clear now?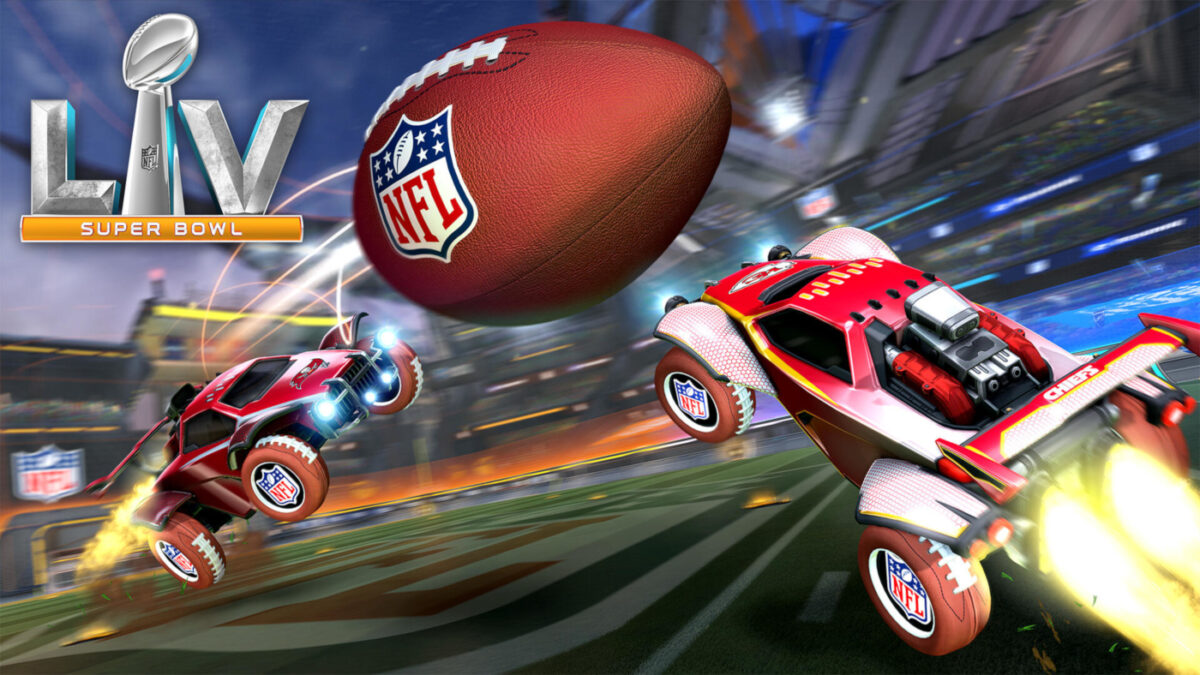 The new Gridiron limited time mode takes place on an NFL field with 4 vs 4 teams. And the standard ball becomes an American football which will stick to your car in a similar way to Spike Rush. When any player touches the ball, they become the ball carrier, with it stuck to their roof, and can single jump.
But double jumping will drop the ball, and dodging will make you pass. If you cross the line marked on the Arena wall you'll fumble.
Points are scored by entering the opponents goal (7 points), or passing it in (3 points). And all own goals are worth 3 points.
You'll also be able to complete three Event Challenges to unlock the Gridiron Guru player title, NFL Wheels and 20,000 XP. Plus the NFL Fan Pack will return to the Rocket League Item Shop.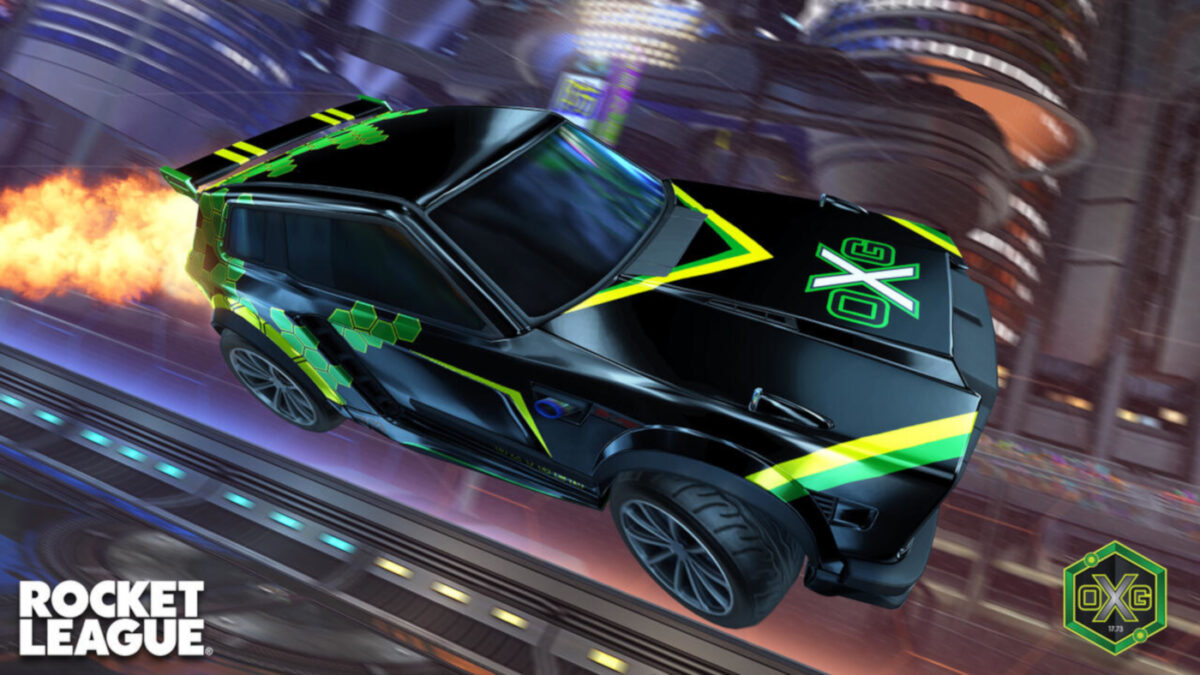 If that's not enough, there's also the latest Rocket league update which has added new Fennec decals for all 18 teams featured in the Esports shop. It also includes a new 'Effect Intensity' in the settings options to adjust the visuals for the Neon Fields arena. Which is great news for any players who have found it difficult to get past the graphical effects, as you can now disable pulsing, flashing lights, moving FX, or the brightness and intensity.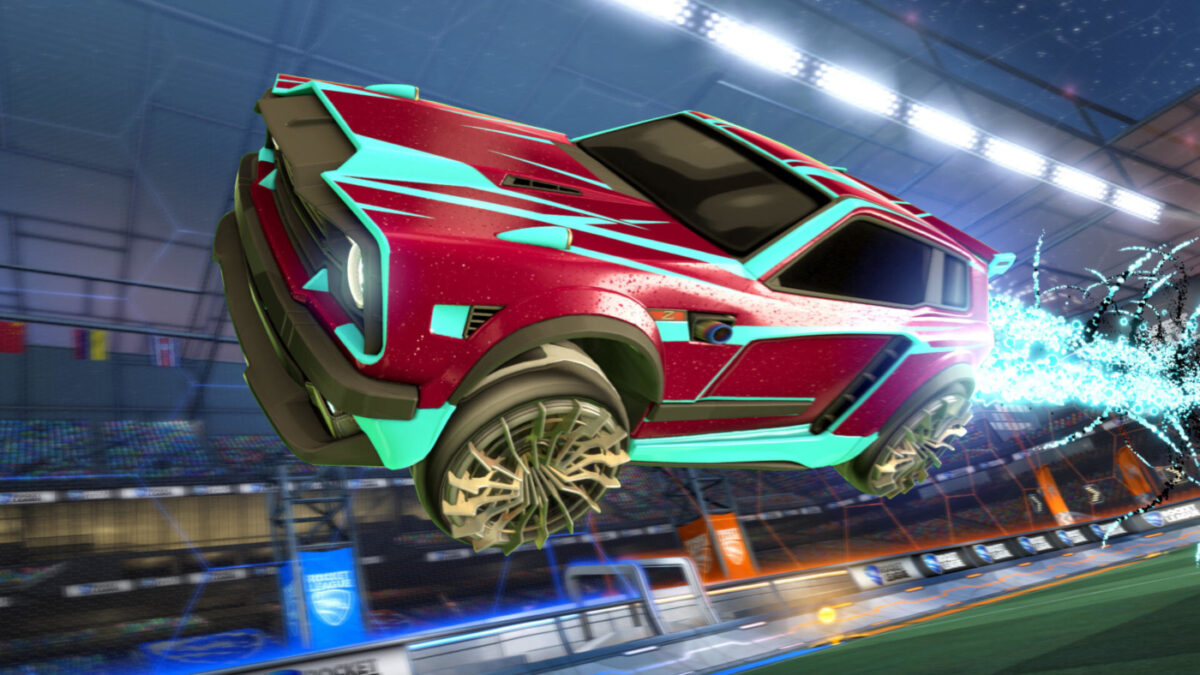 Rocket League Update V1.92 Patch Notes:
NEW CONTENT
NFL
The NFL Super Bowl LV Celebration starts February 2 at 8 a.m. PST / 4 p.m. UTC. The event includes:

The new Gridiron LTM will be available as a Casual Playlist
New Challenges will be available this week. Completing Challenges will unlock new NFL-themed items and XP bonuses
The NFL Fan Pack will return to the Item Shop February 2 through February 8
Esports Shop
A new Fennec Decal is now available to purchase for all 18 teams in the Esports Shop
CHANGES AND UPDATES
Effect Intensity
Based on community feedback, an 'Effect Intensity' drop-down has been added to Settings > Video
Default: All Arena effects operate normally
Low:

Flashing lights and pulsing effects are disabled
Moving effects, lights, and background visuals are reduced or disabled
Background light brightness/intensity reduced (where appropriate)
Music visualization is disabled

Effect Intensity settings only apply to the 'Neon Fields' Arena
Rocket Pass
Pro Tiers: Starting with v1.91, Pro Tiers purchase eligibility will depend on a player's Rocket Pass Tier at the time of purchase

Players at Tiers 1-40 can purchase any Tier bundle
Players at Tiers 41-58 can purchase up to 12 Tiers
Players at Tiers 59-64 can purchase up to 6 Tiers
Players at Tiers 65-69 can purchase one Tier at a time
Players at Tiers 70 or above can still unlock Pro Tiers via progression

Rocket Pass Premium: Players on the free Rocket Pass track at Tier 59 or higher will be able to purchase Rocket Pass Premium, but will not be able to purchase the Premium + 12 Tiers bundle
In both cases, ineligible players who try to purchase a Premium or Tier Bundle will see an error message.
BUG FIXES
Fixed a display error with the Free Challenges not being counted properly
Tournament Rewards earned on different platforms can now be traded in together
[Nintendo Switch] Item Shop menu correctly displays the Featured Tab when first selected
[PlayStation, Xbox] Fixed several crash/freeze scenarios involving linked accounts and/or splitscreen Exhibition Matches
Fixed an exploit allowing players to trade single Credits
[PC] Event banners on the Main Menu will now open the Challenges Menu as intended
Fixed appearance of DigiGlobe and HoloData Goal Explosions in Hoops
The MVP's Player Anthem will play even if the other team leaves or forfeits
[Nintendo Switch] Fixed a bug with track resets in music playlists
Bringing up a music playlist with a keyboard no longer skips the current song
Fixed a bug with Player 2 Quick Chat in splitscreen
You can keep up with all the latest Rocket League news, events and coverage, here.
Rocket League became free-to-play in 2020, and is available for the PC via the Epic Store, the Xbox One via the Microsoft Store, the PS4 via the PlayStation Store, and the Nintendo Switch via the Nintendo eShop.