You might recognise developers Funselektor Labs from the release of Art of Rally in 2020. But Dune Casu also tackled drifting from a top-down perspective, and you can get Absolute Drift for free via the Epic Games Store until February 25th, 2021.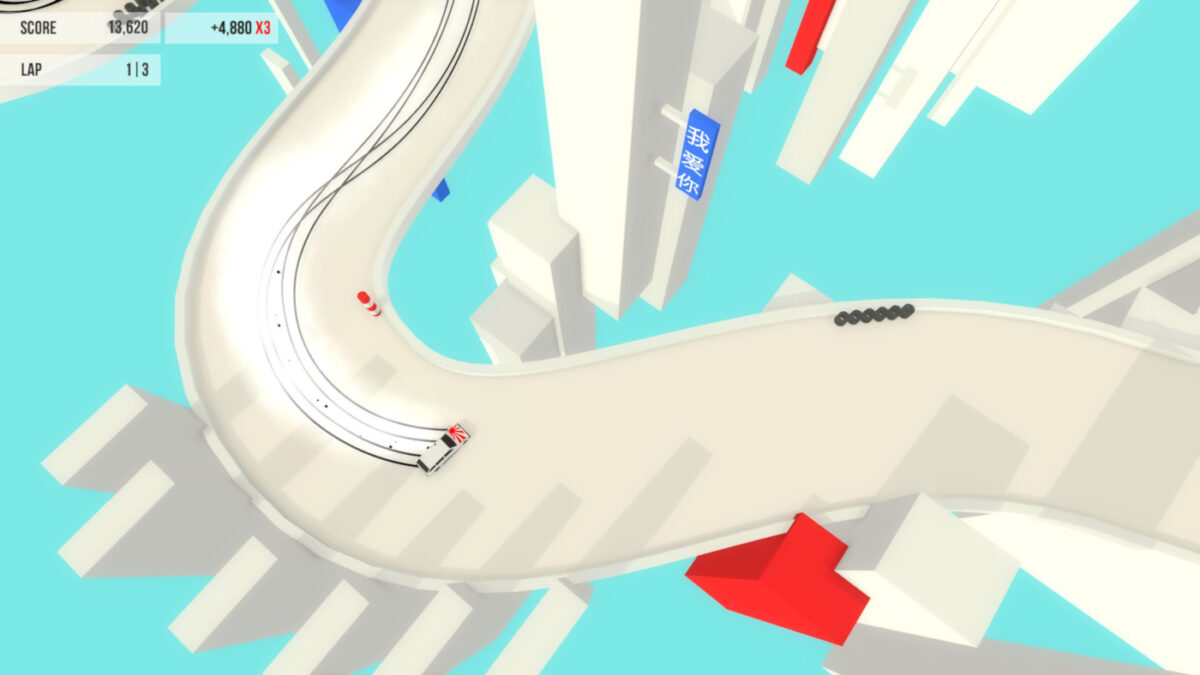 Obviously this is the PC version of Absolute Drift, which was released in 2015, and updated to Absolute Drift: Zen Edition in 2016, adding new features in collaboration with FlippFly, who you might recognise if you've ever played Race The Sun.
The game has since been released for consoles and mobile, and gives you the chance to drive and customise one of six cars, and use them across 34 levels of Driftkhana, Drifting or Mountain Drifting, or through five free-roam areas.
Zen Edition added event challenges to offer increasingly difficult tasks, night-themed Midnight Events, and the Drift Lines challenge to try and go through a set pattern of dots for success.
If you've since played Art of Rally, you'll find the minimalist style familiar, along with the surprisingly satisfying car handling once you get used to it.
Plus you get online leaderboards, replays and ghost cars, and more than three hours of original electronic music by C41 and Nyte to accompany your efforts.
So it's well worth the download to get Absolute Drift for Free via the Epic Games Store, which you can get here until 4pm on 25th February, 2021.
Absolute Drift: Zen Edition is also available for the PC via Steam, the Xbox One via the Microsoft Store, the PS4 via the PlayStation Store, and the Nintendo Switch via the Nintendo eShop. It's also available as a mobile game via the iOS App Store.
You can see all our previous Absolute Drift coverage, here, and keep up with news on the latest Funselektor Labs top-down driving game, Art of Rally, here.