An iRacing 2021 Season 2 video preview has revealed more cars will move onto the new damage model, covering open wheels and oval racing.
The new system has been rolled out gradually across cars over the last 18 months or so, and now four more series will be included. The cars using the new damage model in iRacing 2021 Season 2 will be:
The Dallara iR-01
The Formula Renault 2.0
The Street Stock
The 1987 Chevrolet Monte Carlo SS and the Ford Thunderbird
And work has continued to refine the system, with changes to the wheel physics to allow for more consistent behaviour when you encounter an impact. There are also more accurate calculations going on for wheel to wheel collisions, so you should get a more realistic outcome, which is particularly important in open wheel racing incidents.
Having tested the damage model extensively in the Skip Barber Formula 2000 series on too many occasions, I can testify that it works well for adding realism to the outcomes of a collision. And that it's difficult to drive back to the pits if you're missing one or more wheels after a crash.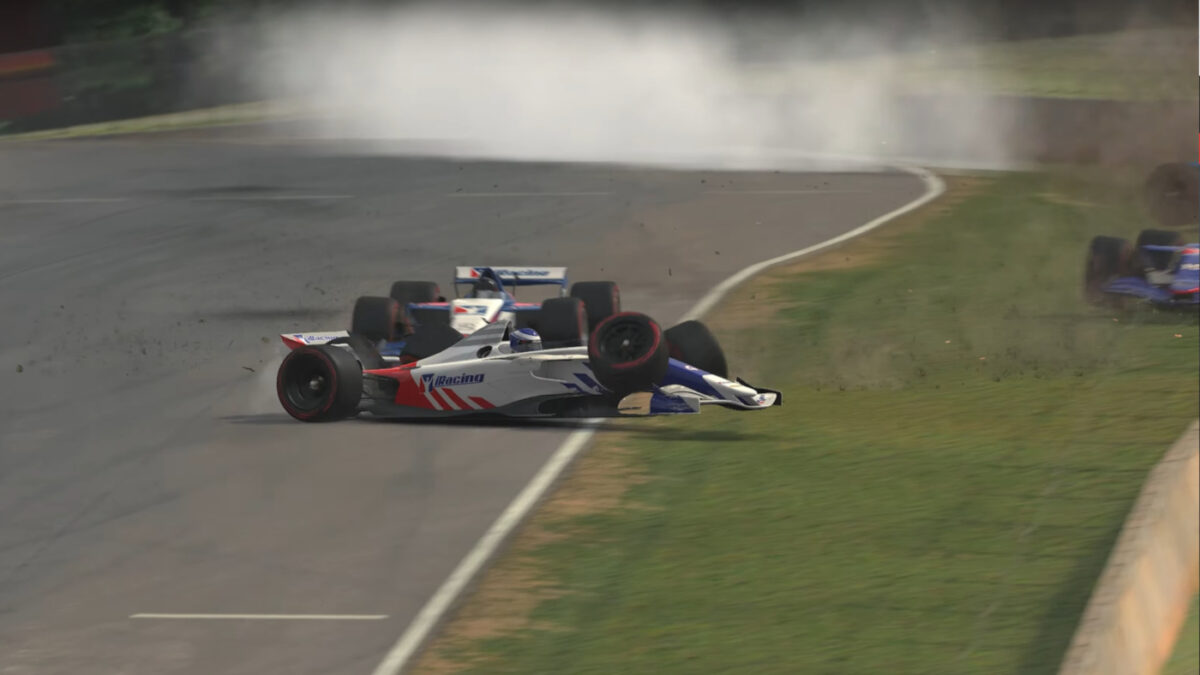 Will it make anyone more cautious? Unlikely, judging from previous experience. But it should make crashes in the Rookie Street Stocks far more entertaining in replays at least. So that's something…
In other iRacing news, there's a Season One Sale which runs until March 8th 2021 with a 25% discount on the cost of a two year membership. Normally it would cost $199 to sign up for 24 months, but you can cut the cost to $149.25 by using the appropriate checkout code, and you can renew early to add the time onto your existing membership.
If you're adding the time on before your current subscription expires, use the promo code 'PR-EarlyRenewal2yr221', and if you want to reactivate a lapsed account, use promo code 'PR-Lapsed2yr221'. The result is a monthly cost of $6.22, which is pretty reasonable.
You can sign up to iRacing, here (and credit your referral to ORD, which we'd appreciate!). And see all vehicles included in your basic subscription, or what you can access by paying more, in our full official iRacing car list, here. Or check out all of the included circuits, and the others you can buy, in our full official iRacing track list, here.