Last updated on April 17th, 2021 at 12:27 pm
We've always enjoyed the mix of stylised top-down graphics and satisfying handling in the FunSeleker Labs game, so it's great to see Art of Rally Kenya update and Xbox Edition news being revealed. Especially as both are apparently coming fairly soon, in Summer 2021.
First up is the Kenya update, which will apparently bring the safari location, along with new content and a freeroam area. The information so far mentions four new cars being included, along with six new tracks. Although it's called an update in much of the info, the description of the trailer refers to 'Kenya DLC', so it suggests it'll be a paid expansion, which seems pretty reasonable given the amount of new rally action it'll bring.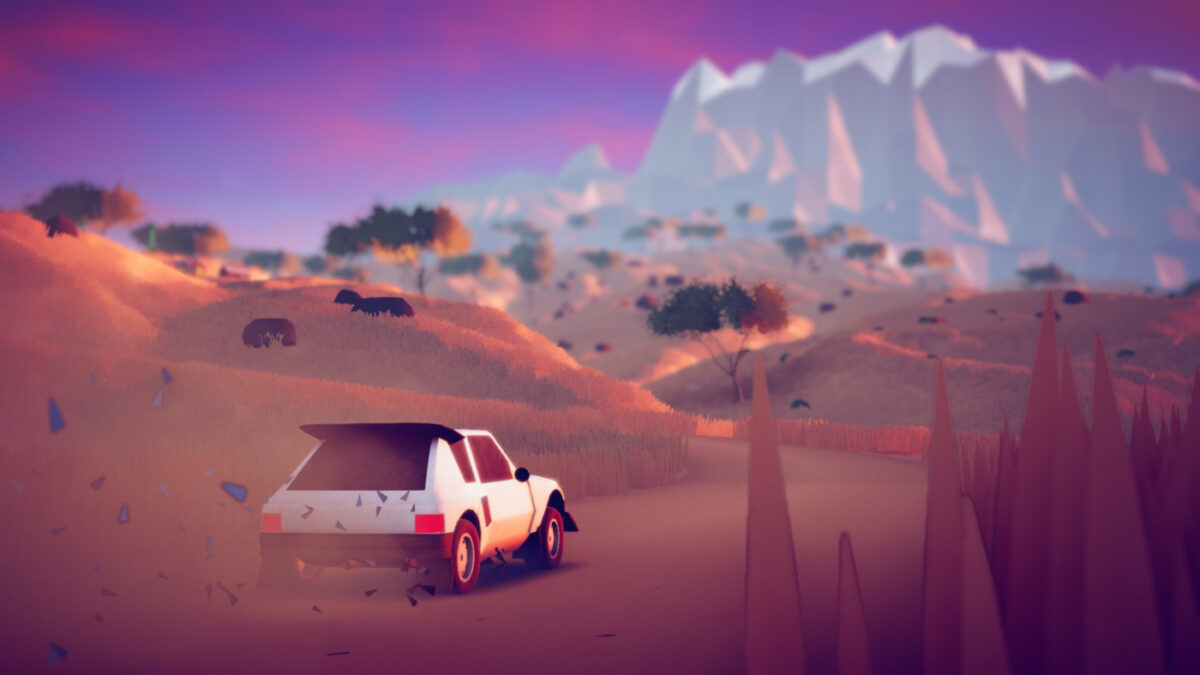 The other good news for console racers is that an Art of Rally Xbox release has been revealed during a Twitch showcase of upcoming games. And it'll also be launching on Xbox Game Pass, meaning subscribers will be able to jump right into the rally title as soon as it's added.
There's no word on PlayStation or Nintendo versions of Art of Rally yet. We'd imagine the Xbox version and Game Pass agreement will need to run for a while before they are likely to appear – previous title Absolute Drift came to PCs in 2015, PS4 and Xbox One in 2016 and 2017, and the Nintendo Switch in 2020.
FunSelektor have also also recently added Art of Rally to GeForce Now, and released Beta Update v1.1.2b1 with the following details:
Art of Rally v1.1.2b1 Beta Changelog:
Features
add group videos that have been unlocked by the player to extras menu.
damage is added to the car after every stage according to the damage setting and stage distance.
cars on wet stages are shinier and wetter looking. dirt will also look muddier and a bit more diffuse on dry stages.
Improvements
crowd system should now respond correctly to change in settings.
reorganized extras menu
increased car livery texture size from 1024×1024 to 2048×2048 which makes them much clearer
made the new group 4 heritage cars smaller.
on car chooser menu, keep car rotation between car selections
added new class unlock sequence in career mode for more hype!
ai gets more damage after every stage according to the player's damage setting
Fixes
added missing side mirrors and wind wipers to the original
fix bug where replay ui could remain on screen after exiting replay
fix bug where button mashing 'submit' after restarting race from pause menu would result in continuously restarting
fix bug where the hidden photomode hud would display after taking a screenshot when it should remain hidden
fix grass visible through prop car on villacidro
fix sign always knocked on vestpollen
fix explosive pole on nasu highland
fix incorrect fence colliders on nikko
fix bug where simulator achievement could be awarded without the player finishing in first place
fix ghosts not functioning correctly on haapajarvi
fix issues with removing files from screenshot folder
Art of Rally is available via Steam for the PC, and you can keep up with the latest Art of Rally news and updates, here.