A slightly surprising pair of cars will be available in the free-to-play car football game soon, with NASCAR and F1 DLC for Rocket League Season 3, which starts on April 7th, 2021.
They're not the first realistic vehicles or licensed content to appear in car soccer, but it's slightly unusual to have both championships license DLC to be announced and released at the same time. The NASCAR Ford Mustang is scheduled to go on sale via the Rocket League store in a bundle available from early May, with the Formula 1 bundle and car appearing in the middle of the same month.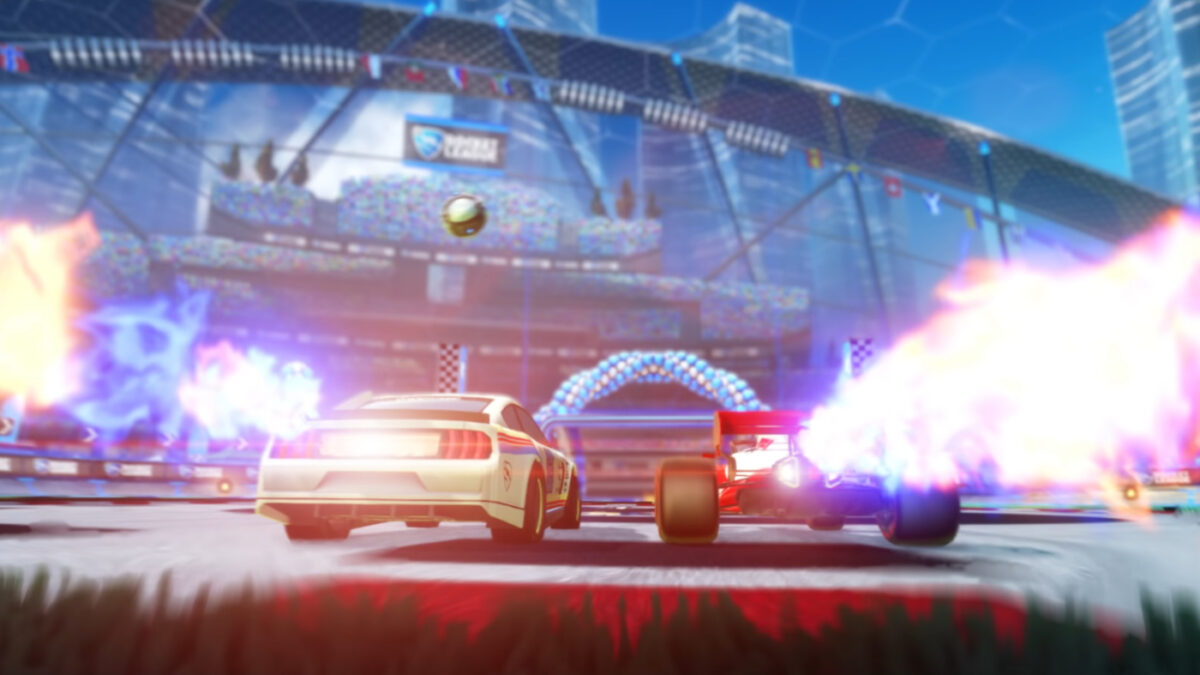 If you prefer the wild and wacky original Rocket League creations, then Psyonix have also announced the new Tyranno, which will be available via the Season 3 Rocket Pass, and features a Dominus hitbox.
To also celebrate motorsport and racing, there is a redesign of one arena to include a track and the pageantry of a typical race day, as DFH Stadium (Circuit) will be added to the Casual and Competitive playlists.
Before the NASCAR and F1 DLC for Rocket League Season 3, there will be a game update scheduled for April 6th, 2021, followed by the new season beginning on the 7th with new Competitive Tournament Rewards introduced. And you'll get anything earned during Season 2 soon afterwards. So that's something to look forward to.
In the meantime, the Llamarama event is running until April 9th with a free Llama topper, and some fairly quick and easy to earn cosmetics, plus experience reward bonuses for wins.
You can keep up with all the latest Rocket League news, events and coverage, here.
Rocket League became free-to-play in 2020, and is available for the PC via the Epic Store, the Xbox One via the Microsoft Store, the PS4 via the PlayStation Store, and the Nintendo Switch via the Nintendo eShop.