If you're a PC sim racer looking to pick up games for less, it's worth checking out the latest Humble Burn Rubber Bundle. The download store allows you to choose how much you pay, with more games unlocked for higher amounts, and there are some great titles available for the next few days.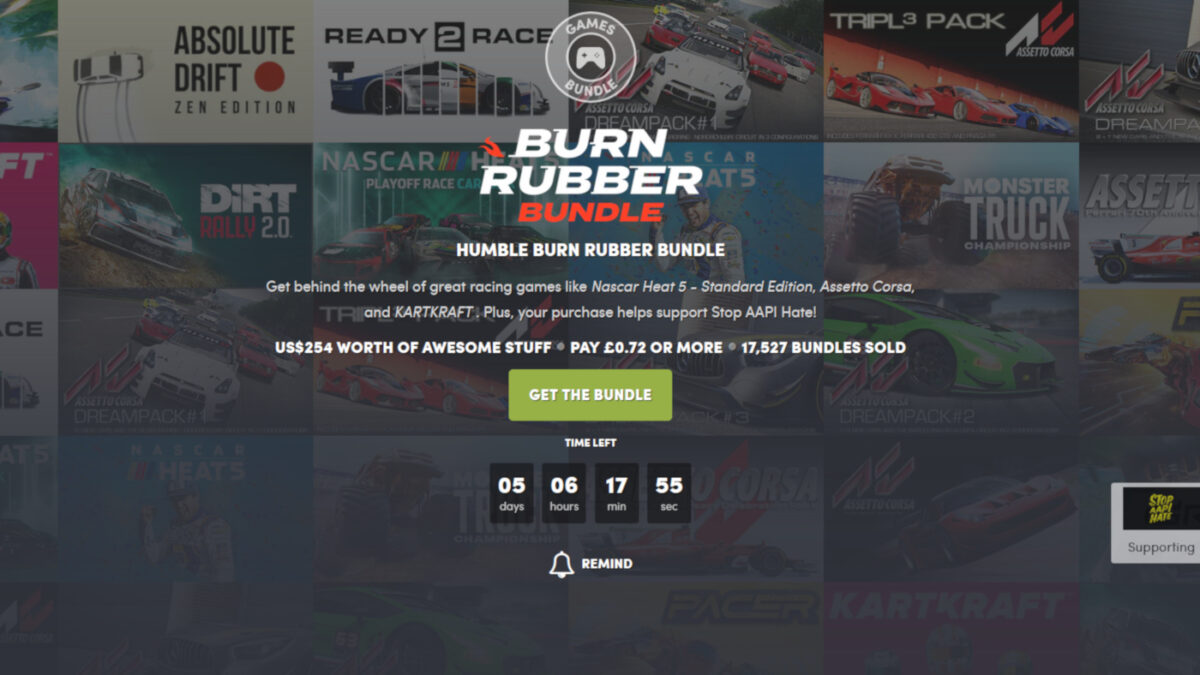 Prices are based on how many bundles are sold, as you're able to pay what you want. But at the moment, you can pick up the entire set of racing games, worth $254, by paying £8.67 or more. And these aren't old titles which no-one cares about, with Assetto Corsa, KartKraft, NASCAR Heat 5 and more included.
The current tiers are:
Pay £0.72 to unlock Absolute Drift Zen Edition.
Pay more than £7.79 to also unlock DiRT Rally 2.0, GRIP: Combat Racing and Pacer.
Pay £8.67 or more to also unlock Assetto Corsa, plus the Dream Pack 1, 2 and 3, Ferrari 70th Anniversary, Ready to Race and Tripl3 DLC packs, KartKraft, Monster Truck Championship, NASCAR Heat 5, and the NASCAR Heat 5 – Playoff Pack.
Given that KartKraft usually costs £15.99 via Steam, and NASCAR Heat 5 would set you back £15.49 and another £7.19 for the Playoff Pack, you save money on those games and get a number of other titles for free. Monster Truck Championship is currently still listed at £34.99, so that would be an even bigger saving.
Plus the money goes towards good causes, with $194,000,000 donated to charities since 2010. The pack is available until April 9th, 2021, and you can find it here.
And for the latest news and updates on the current games included, you can find all our KartKraft coverage, here. Along with NASCAR Heat 5, here. And Monster Truck Championship, here. Or Pacer and Assetto Corsa.