With the new game from Mattel and Milestone promising 66 cars available at launch, the Hot Wheels Unleashed car list will be interesting to gamers and collectors of the die cast toys.
We know that some special cars will be unlocked via in-game searching, and some DLC has already been revealed with the pre-order bonuses for Hot Wheels Unleashed. But the full roster and additional content will be constantly added to the list below as news is announced, so you can see every car available.
Last Updated: July 26th, 2021 with more cars revealed alongside the new Diecast trailer.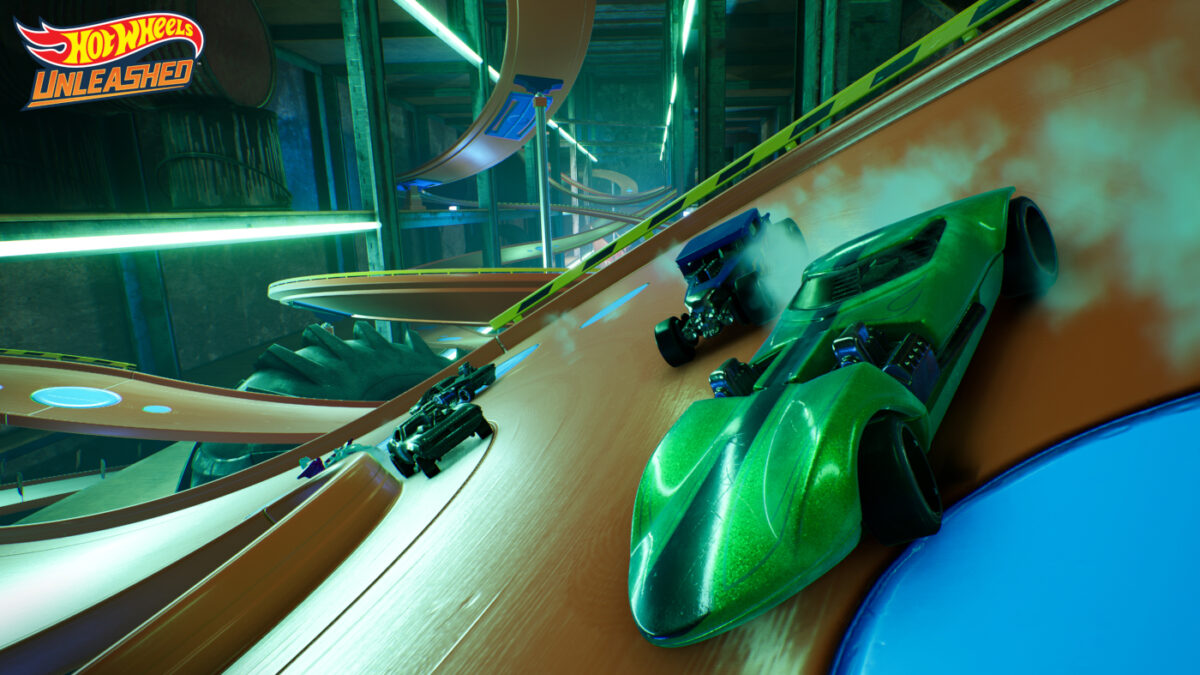 The Hot Wheels Unleashed Car List
Hot Wheels Cars:
24 Ours
Bad To The Blade
Baja Bone Shaker (Beefed Up Pack)
Boneshaker
Boom Car
Bump Around
Buns of Steel
Dragon Blaster
Exotique
Fast Gassin
Formula Flashback
GT Scorcher (Sportscars Pack)
HW Armored Truck (Beefed Up Pack)
HW High
Motosaurus
Mountain Mauler
Nightshifter
Off-Duty
Power Rocket
RD 02
Rip Rod
Rocket Fire
Rodger Dodger
Roller Toaster
Sandivore
Sharkruiser
Skull Crusher
Solid Muscle
Street Creeper
Street Wiener
Supercharged
Surf 'N Turf
Tanknator
Time Attaxi
Total Disposal
Track Manga (Sportscars Pack)
Tricera-Truck
Twin Mill
Tur-Bone Charged
Veloci Racer
Winning Formula
Real Manufacturers:
Audi R8 Spyder
Audi Sport Quattro
Chevy
Copo Camaro
Dodge Charger Daytona
El Camino
Fiat 500
Ford 32
Ford Mustang GT
Ford Truck
Honda S2000
Humvee
Koenigsegg Jesko
Mini Cooper S Challenge
Ram 1500 Rebelt
TV and Film:
Back To The Future Time Machine
Batmobile
K.I.T.T
Party Wagon
Snoopy
Hot Wheels Unleashed DLC Packs:
Sportscars Pack (GT Scorcher and Track Manga)
Beefed Up Pack (Baja Bone Shaker and HW Armored Truck)
Street Beats Pack
You can add Hot Wheels Unleashed to your Steam wishlist, here. The Xbox versions are available for digital pre-order through the Microsoft Store, with the bonus of the Sportscars Pack including the Track Manga and GT-Scorcher . Or pre-order physical editions at Game, and you also get the two additional cars. The PlayStation store lists the standard edition with the Sportscars Pack, the Collectors Edition with the Sportscars and Beefed Up Packs, plus the Vol 1 Pass, and the Ultimate Stunt Addition, which includes the Sportscars, Beefed Up and Street Beats Packs, plus the Vol 1 and 2 passes for £69.99.
And you can check out our latest Hot Wheels Unleashed news and updates, here.