Plenty of esports competitions are getting underway at the moment, and many are free to enter. For example, you could win a share of €10,000 prize money as the 2021 CUPRA SimRacing Series begins on RaceRoom.
The free-to-play racing sim will host 10 rounds of competition. There will be a hot lap leaderboard for each event with the top 144 drivers qualifying for 6 divisions of racing at each circuit, along with with 56 reserve drivers. Races take place on Thursday evenings with a live broadcast of the top server, and will involve two sprint races and a top 10 reverse grid.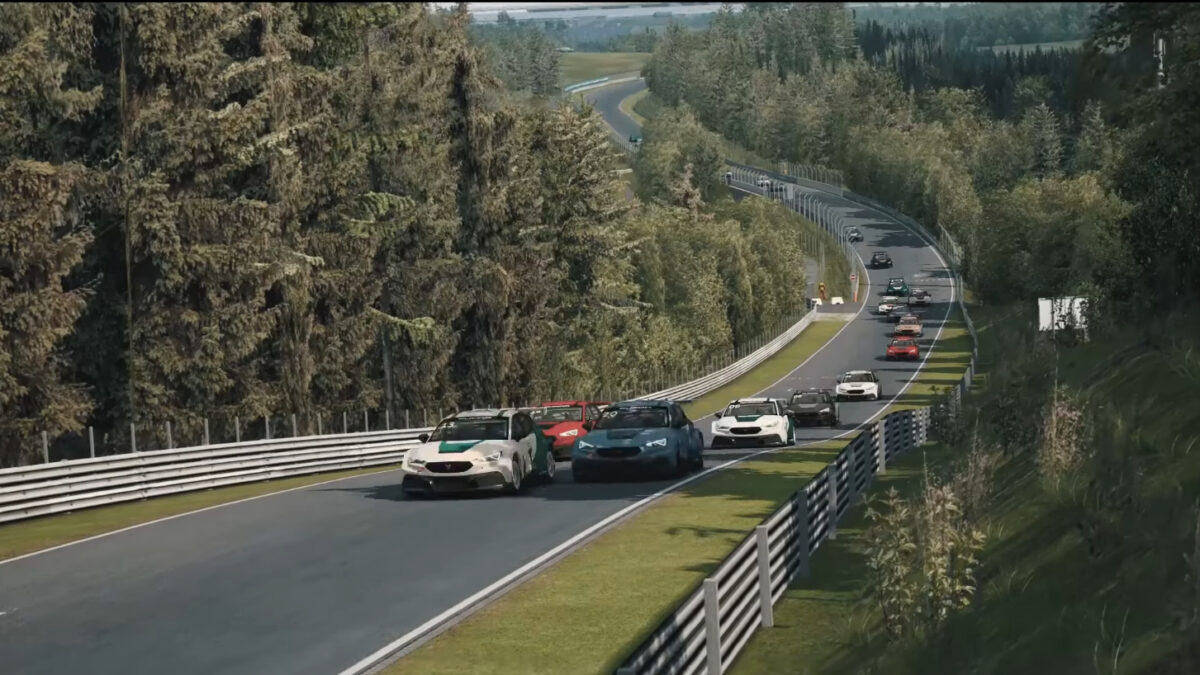 So you can download and play RaceRoom Racing experience for free, and enter the 2021 CUPRA SimRacing Series qualification for nothing. And even if you don't progress any further, you'll be able to keep the CUPRA Leon Competicion car for free after the competition has ended, while the car would usually costs £3.45 to download and use.
And it's a fun car to drive with a 2.0 TSI engine putting out 340hp, a six-speed sequential gearbox and improved aeryodynamics. Which all means speeds of up to 164 miles per hour and 410 Nm of torque to pull out of slower corners.
The 2021 CUPRA SimRacing Series runs across more than 25 weeks of qualification and races, with the first leaderboard open now for the multiplayer race on May 13th. The full race calendar is:
1. Hockenheimring. Multiplayer race: 13.05.2021.
2. Silverstone. Multiplayer race: 27.05.2021.
3. Nordschleife. Multiplayer race: 17.06.2021.
4. Motorland Aragon. Multiplayer race: 25.07.2021.
5. Spa Francorchamps. Multiplayer race: 05.08.2021.
6. Hungaroring. Multiplayer race: 19.08.2021.
7. Nurburgring. Multiplayer race: 02.09.2021.
8. Monza. Multiplayer race: 30.9.2021.
9. Bilster Berg. Multiplayer race: 21.20.2021.
10. Macau. Multiplayer race: 11.11.2021.
If nothing else, it's the chance to get a free drive in the Leon Competicion on a range of tracks which you would usually pay to use in RaceRoom Racing Experience. And at best, you could find yourself racing towards a championship and prize money. You can launch the leaderboard competitions and see the rules and regulations on the RaceRoom site, here.
You can download Raceroom Racing Experience on the PC for free via Steam. Some additional content is available via Steam, but everything can be purchased via the official game store.
Keep up with all the latest RaceRoom news, updates and eSports articles, here. And check everything available for free and via paid DLC with our RaceRoom car list, and RaceRoom track list.