Last updated on May 10th, 2023 at 10:27 am
The growing world of public transportation sims continues when Bus Simulator 21 arrives on September 21st, 2021 for the PC, PS2 and Xbox One. It'll be playable on the Xbox Series X|S and PS5 via backwards compatibility, and the big news for bus fans is that it'll include two brand new and officially licensed Mercedes-Benz eCitaro buses for the first time.
From developers astragon Entertainment and stillalive Studios, the sequel to Bus Simulator 18 will include 30 officially licensed buses of all varieties, including the small two-doored, 12-metre long eCitaro electric bus with two axles, and the larger three-door, 18 metre, three-axle eCitaro G articulated bus. Plus the rest of the Mercedes-Benz range, like the extra-long CapaCity L articulated bus, and examples from Setra, Iveco Bus, Alexander Dennis, BYD, Grande West, Blue Bird, and more.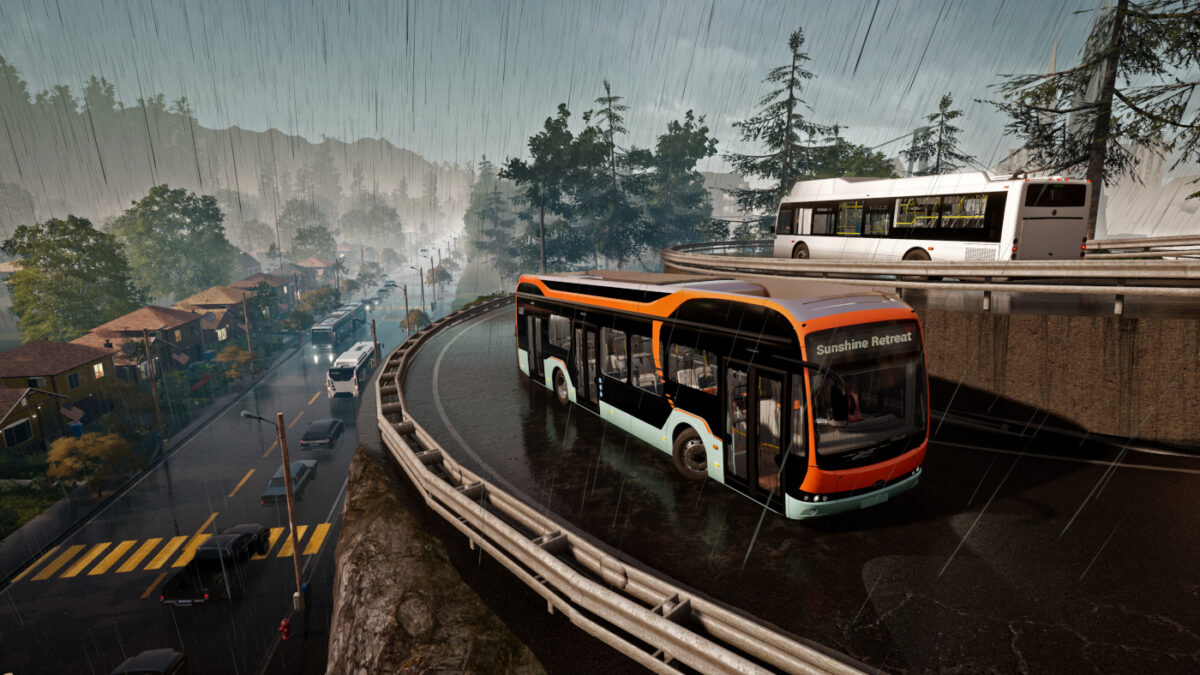 So you'll have plenty of buses to choose from, and the option to either focus on driving or managing your transport company. So you can create timetables, buy and sell buses and plan the most efficient routes if you want, or leave that to the AI and focus on picking up passengers to carry them around the European Seaside Valley city, or the San Francisco-inspired Angel Shores.
Along with upgraded graphics, Bus Simulator 21 also promises a new AI for pedestrians and traffic, plus special requests from passengers, fare dodgers, loud music, blocked bus stops, and the joy of dealing with a 'soiled interior'. Which sounds like fun – but at least you can share your joy at discovering dirty seats with friends due to a synced co-operative multiplayer mode.
Other expansions for the new game include more than 15,000 combinations in the character creator, more convenient features including fast travel and forwarding time to let you skip through the dull parts of bus driving, and support for most popular wheels and pedals, gamepads, Tobii Eye Tracking and Track IR. Plus the PC version will also have an extensive modding kit available to create routes, buses and maps.
If you're already excited at the thought, you can add Bus Simulator 21 to your wishlist on Steam, here. We'll add the console links when they become available, and you can keep up with all the latest Bus Simulator 21 news, updates and more, here.