You'll be able to help renovate an old and abandoned rocket launch site on behalf of a private space company when the SnowRunner Season 4 New Frontiers DLC arrives on May 18th, 2021. And you'll need to explore 12 square kilometres of the new Russian Amur Oblast region to do it, with four new maps to tackle.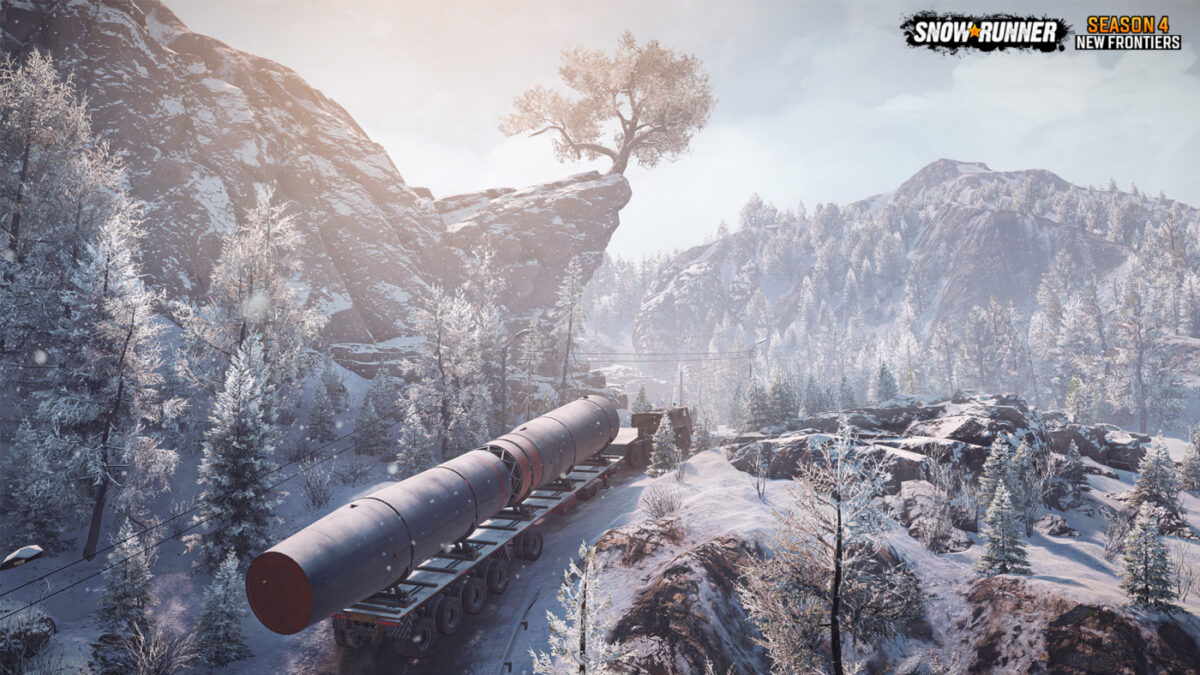 The New Frontiers DLC is free if you already own the Season Pass or Premium Edition of SnowRunner, and also brings two new vehicles, with the ZiKZ 605-R and Khan 317 Sentinel Scout to help you fix roads, repair fuel lines, construct housing and rebuild mission control before you even get to deliver the assembled rocket to the launchpad. Which sounds like it should be a fun challenge.
You also get some exclusive customisation items if you have the Season Pass or Premium Edition, courtesy of the free Phase 4 update which arrives alongside the DLC. And all SnowRunner players will get access to new content, including trials, hood ornaments and more.
Fans of statistics will be interested to know the total size of the terrain in SnowRunner has effectively been doubled since the first phase of the Season Pass was released. And more than 2 million players have been charting their own routes while downloading more than 30 million mods.
You can keep up with the latest Snowrunner news, updates and mods, here. Or check out the full official SnowRunner truck list, here.
If you're looking to buy SnowRunner, it's available for the PC exclusively through the Epic Games store as a digital download. You can also find it on the Microsoft Store for the Xbox One, the Nintendo eShop for Switch, and the PlayStation Store for the PS4. For physical editions, you can find SnowRunner on Amazon.