Sometimes you need to get away from serious sim racing. And that can involve vehicular warfare, with the Crossout Guiding Star update 0.12.70 out now. The free-to-play title from Targem Games involves building and battling all sorts of cars, trucks and other creations in post apocalyptic wastelands.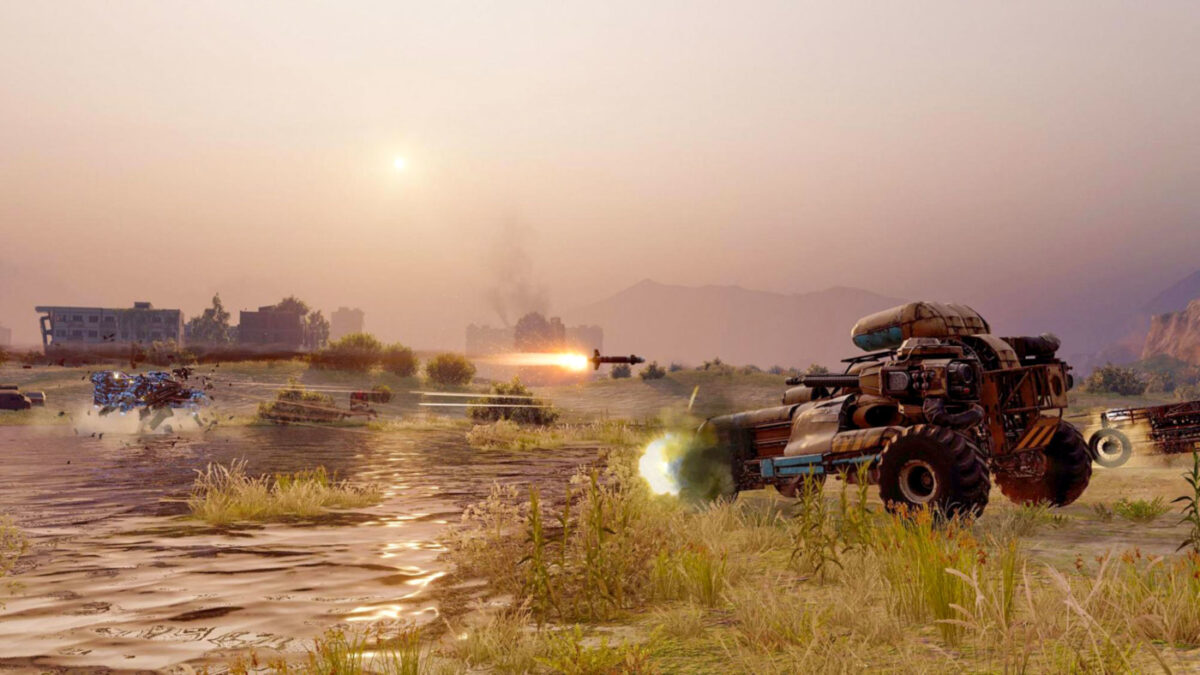 As always, there are a range of tweaks to existing crafting, weapons and other items to try to keep the game balanced. And new items to collect by grinding through levels, or investing in the paid Battle Pass to save time and get extra goodies.
There's the return of an updated Ship Graveyard map. And the new Desolation Town location created specifically for a new event named Operation Gozu, which runs until July 8th, 2021. In this challenge, players will need to decide between stealth and a direct assault to break into enemy territory and destroy a Ravager leader.
The latest season lasts until September 12, 2021, and there are 75 levels with unique rewards. And you can earn new parts and recipes without investing in a Battle Pass. The Crossout Guiding Star Update 0.12.70 also includes a range of bug fixes, miscellaneous improvements, changes to the audio, and the user interface.
Having not played Crossout in a little while it seems the changing to crafting and engine parts might mean vehicles need to rebuilt and redesigned. But the idea of adding more co-operative PvE missions and challenges seems like a good one. Death matches are fine, but can get repetitive pretty quickly.
Crossout is a free-to-play vehicle combat game developed by Targem Games and published by Gaijin Entertainment. You can find it for the PC via Steam, the Xbox One via the Microsoft Store or the PS4 via the PlayStation Store.
You can keep up with the latest Crossout news, updates and DLC, here.