You can now enjoy some electric two wheeled sim racing, as a new free MotoGP 21 patch adds the MotoE class to the officially-licensed game.
The update is out now for the PS4, PS5, PC, Xbox One and Xbox Series S | X, and presumably will be coming to the Nintendo Switch version shortly. And before you scoff, the Energica Ego Corsa used by all riders in the series will hit around 168mph, with a 0-60mph time under 2.8 seconds. So it may be quieter, but it definitely isn't slow.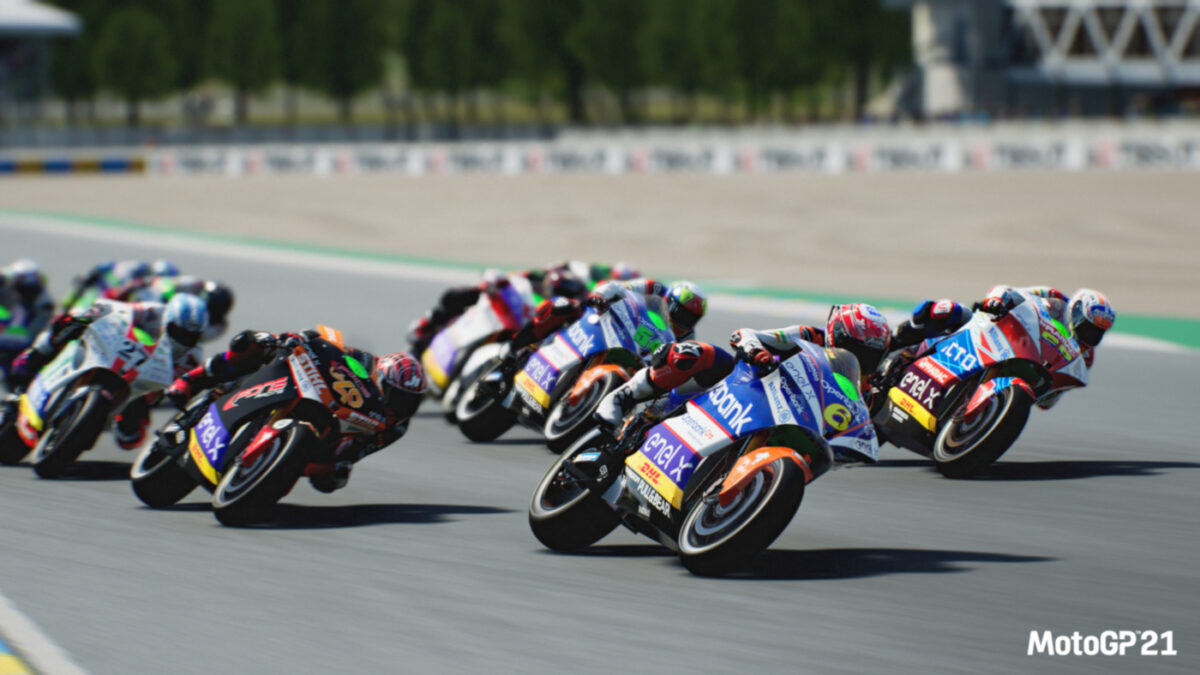 The MotoE series originally launched in 2019 and currently runs across seven rounds each year. Every rider gets an Energica Ego Corsa motorcycle, with the racing version getting 120kW (10 more than the road model), and 200 Nm of torque, with a 20kWh lithium ion battery. The power output is similar to the Moto2 class, but due to the bikes being heavier, the power-to-weigh ratio, and laptimes, are around those for the Moto3 series. But over a much shorter race distance.
Previous champions are Matteo Ferrari in 2019 and Jordi Torres in 2020. The 2021 series once again features Torres and Ferrari, along with other familiar names to MotoGP fans including Dominique Aegerter, Yonny Hernandez and Maria Herrera, but the series is currently led by Alessandro Zaccone
The patch with the following version numbers PS4 (1.010.000), PS5 (1.012.000), Xbox One (1.0.0.11), Xbox Series X|S (1.0.0.14) also includes 'Minor fixes', whatever they might be. Let us know if you spot any changes.
What we do know is that features including a wet riding suit, bike retrieval and multiplayer 'join in progress' are still being worked on. Along with other reported issues, including rain occurring a bit too much during a season.
Keep up with all the latest MotoGP 21 news, updates and eSports here. You can buy MotoGP 21 as a digital download for the PC via Steam, the Xbox One and Xbox Series X|S via the Microsoft Store, the Nintendo Switch via the Nintendo eShop, and the PS4 or PS5 via the PlayStation Store. Or order a physical copy via Game or Amazon.