Coming from the British racing sim company, the new Symdeck load cell pedals and handbrake are now available to order. Based on more than 18 months of development and working with other manufacturers, they certainly look interesting from the photos and specifications.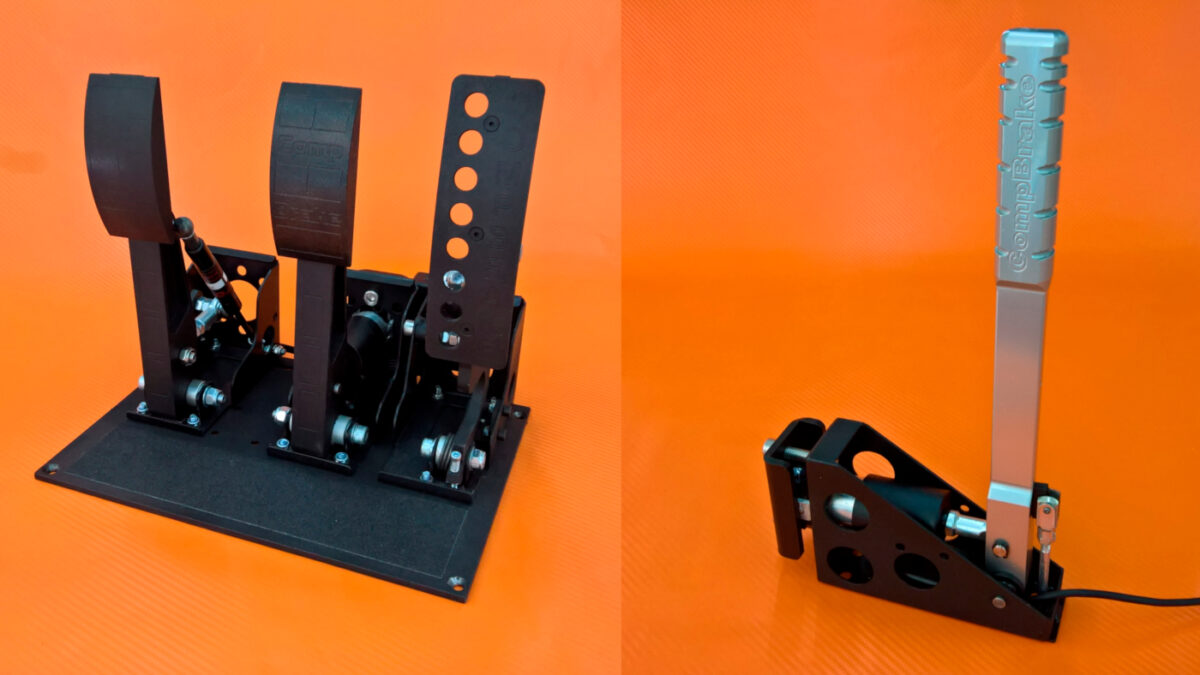 Symdeck Load Cell 2 and 3 Pedal Set
The aircraft grade aluminium pedals are mounted on a mild steel cradle construction with an aluminium base plate, allowing for multiple adjustmants to the pads and positions, along with the front and end stop of the accelerator.
Hall effect sensors are fitted to the accelerator and clutch, while the brake gets a 90kg load cell, with adjustable preload and a hard bush fitted, although a medium is also supplied. Everything is finished with a sandpaper powder coat, and there's an anti-slip heel plate, so nothing should move around.
The Symdeck pedals come with either an RJ45 cable to connect to an OSW wheelbase, a Simucube 2 cable, or an RJ 12 cable for Thrustmaster wheelbases. Or they can go directly to a PC via the optional extra USB adapter. And they'll work on consoles if you're using a compatible Thrustmaster wheel base.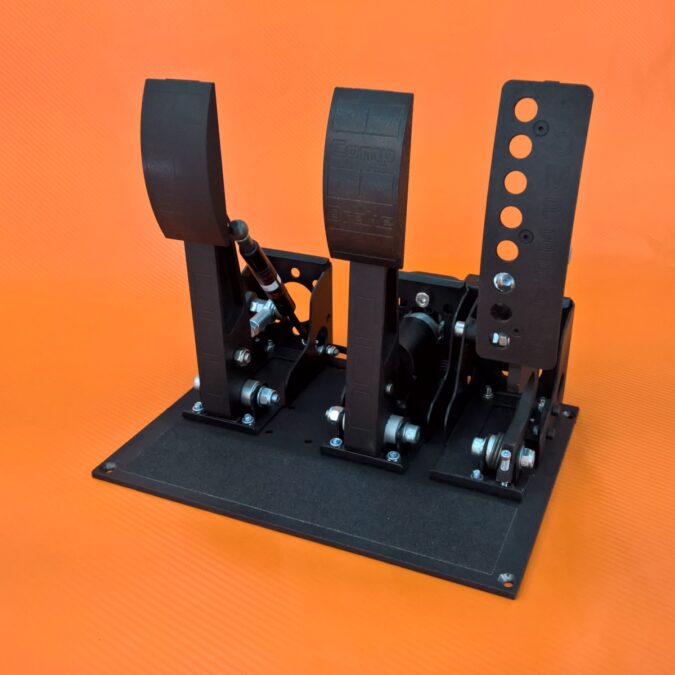 The two pedal set will cost you £714 including VAT, while opting for three pedals will mean a price of £954. The optional USB adapter is £90.
Symdeck Load Cell Handbrake
The new handbrake shares a lot of similarities with the pedal set. It also used aircraft grade aluminium for the lever, and a mild steel cradle for the construction, finished with sandpaper power coat.
And it also uses a 90kg load cell, with adjustable preload on the lever, and the choice of the fitted medium bush or a harder option.
Unlike the pedals, it comes with a built-in USB apater, and can be mounted to your rig via two M8 screws. A horizontal handbrake is also available, if you prefer.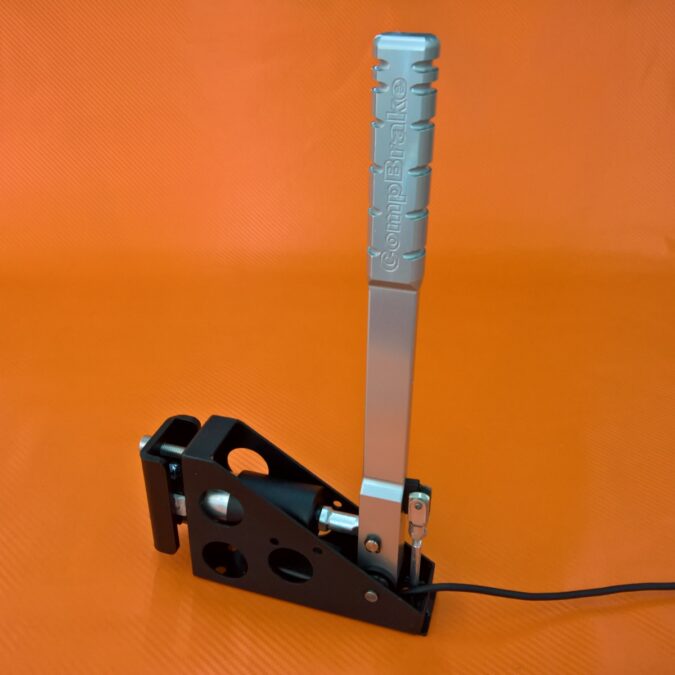 The price of the handbrake is £354 including VAT.
Both the new Symdeck load cell pedals and handbrake look pretty good, even if they will mean a bit of an investment in your sim rig. The company does offer complete cockpits and rigs, and has a showroom in Staffordshire to try out their set-ups, including motion options. You can find out more via their website.
And you can check out more sim racing wheels and pedals, here.