The Australian sim sport company currently offer a range of a range of high end products, but we've now seen the limited edition Hybrid Racing Simulations SVGT3 wheel revealed in some official concept renders. And it looks pretty interesting.
They've worked with Supercars champion, GT driver and enthusiastic sim racer Shane Van Gisbergen on the wheel, and each of the 100 produced will come with a signed authentication certificate from the 2016 International V8 Supercars champion and multiple Bathurst winner.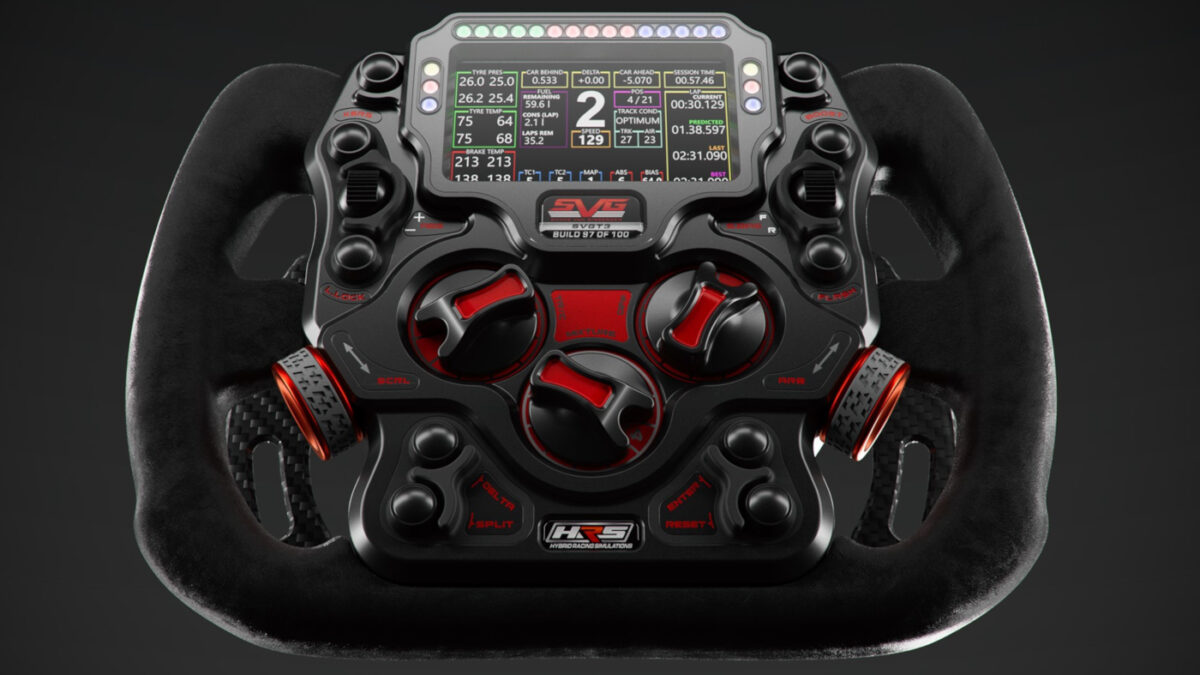 We know that the SVGT3 is based on an OMP 310 ALU GT Wheel Rim, and the HRS team have worked with Van Gisbergen to create something as 'ergonomically race ready' as possible. And it will be followed by an SVGTE version without the in-built digital display.
The company has said it should work with most wheel bases, and the price and pre-orders will be shared when the details and availability have been confirmed.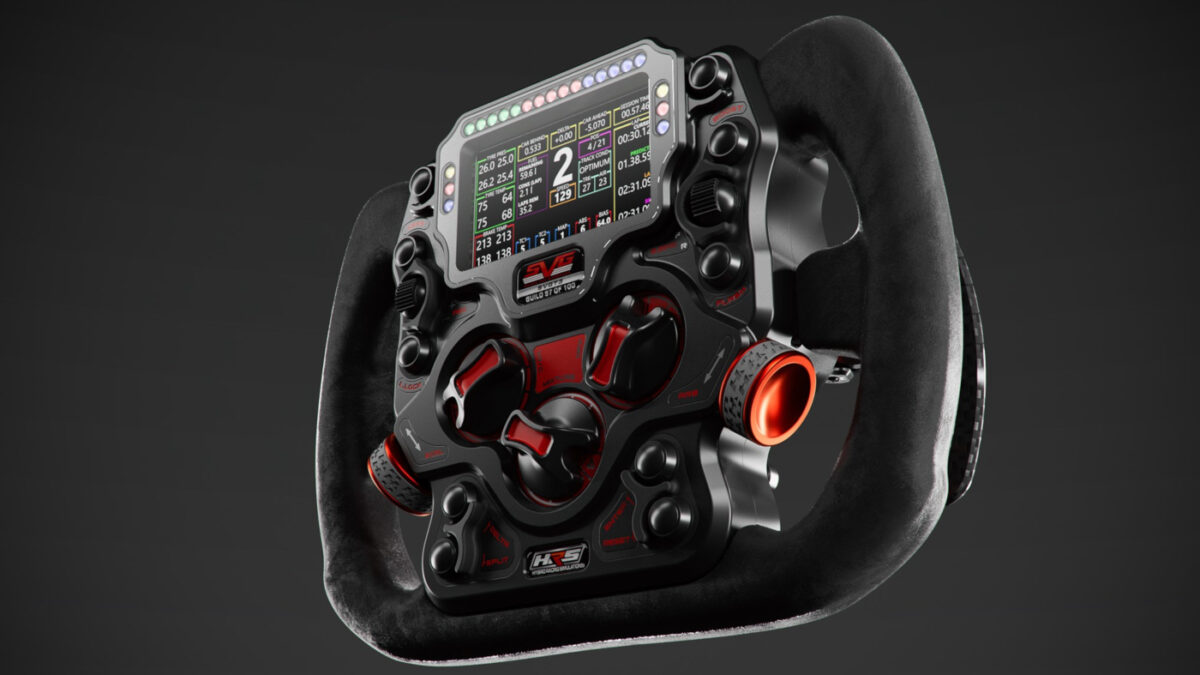 We can see from the renders that the SVGT3 has a display with 21 RGB lights and the numbered nameplate. And 10 push butons, three face mounted rotary switches, two scroll wheels, and two rotary dials as well. So that should cover everything adjustable in your favourite car and sim.
That's along with presumably carbon paddles, and the flat-bottomed GT style rim. The standard OMP 310 ALU GT will set you back $680 AUD (£360) from HRS, with aluminium spokes and a suede leather handgrip measuring 36 x 30mm. So we'd imagine the SVGT3 will be the same, with a similar 315mm diameter. The current HRS product line includes the GT8-X Pro at $1,599 AUD (£848) and the HRS GP-Z280 at $1,499 AUD (£795), but you'll probably need a fair bit more given the limited numbers, digital display and additional buttons and switches.
Whatever the final specifications and price, the Hybrid Racing Simulations SVGT3 wheel definitely looks worth keeping an eye on, even if it'll just be something to lust after for more of us.
We'll be covering future Hybrid Racing Simulation products and updates, here.Or you can check out all of our sim racing wheel and pedals news, here. And if you're just starting out on a tighter budget, take a look at our guide to the best sim racing wheels for beginners, here.