Last updated on July 31st, 2021 at 01:24 pm
Drive the latest car used for the BRDC British Formula 3 championship, with the free Tatuus MSV F3-020 2020 released for rFactor 2.
It's an upgrade to the previous version used in both the real series and the Studio 397 racing simulation, with a two-litre Mountune engine producing 230bhp. Along with the Sadev six-speed sequential gearbox and an Indycar-style fin in front of the driver for safety, it also has a number of improvements to mechanical and aerodynamic grip to cope with the power. And it moves the British MSV F3-202 closer to the lap times produced by the FIA international series.
The bodywork is more adjustable, with a Formule One style spinal fin, a two-piece rear wring, and revisions to both the front splitter and rear diffuser. It wears Pirelli racing slicks and wet tyres, and features twin wishbone suspension with two-way adjustable dampers. And to stop, there are four-piston front callipers with floating grooved and ventilated discs, plus two-piston rear calipers with fixed vented discs from AP Racing.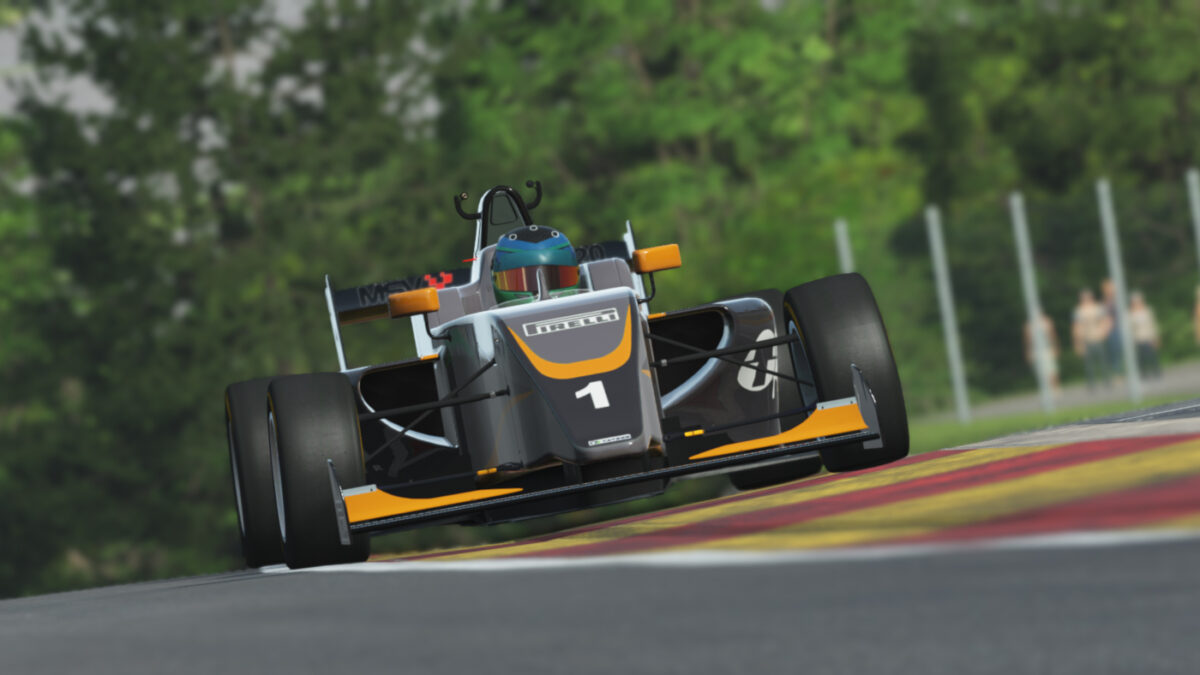 Introduced for the 2020 season, it's being raced by well known teams including Arden Motorsport, Carlin, Fortec and more. And famous drivers to have graduated through the series in the past include Lando Norris, George Russell, Pietro Fittipaldi, and more. The reigning champion is Kaylen Frederick, who is now competing in the FIA Formula 3 championship.
Studio 397 used real world data from Tatuus to create the virtual version, and produced a quick video with former British F3 driver Callan O'Keeffe to demonstrate the MSV F3-020 in action.
Keep up with all the latest rFactor 2 updates and news, here. Or check out the full rFactor 2 car list, and the rFactor 2 track list. Along with downloading the demo version for free via Steam, or buying rFactor 2 for the PC.