Last updated on September 8th, 2021 at 03:37 pm
The 2020 24 Hours of Le Mans Virtual was the biggest sim racing event held so far. With professional teams, drivers and broadcasters involved as a result of the Covid-19 pandemic, it was pretty impressive. And did well enough that we've now seen the 2021 Le Mans Virtual Series announced by Motorsport Games and the Automobile Club de l'Ouest (the orhanisers of Le Mans).
The 2021 Le Mans Virtual Series will take place over five rounds, with the 24 Hours of Le Mans Virtual being the finale, and televised live within the 2022 Autosport International motorsport show in January (Both Motorsport Games and Autosport are owned by the Motorsport Network). It's billed as a global, elite competition, with names and teams being announced shortly on September 7th, with the first race taking place on September 25th, 2021.
Apparently there will be a field of 38 LMP and GTE full-season entries, with a line-up of up to five drivers combining FIA international-licensed professionals and sim racers.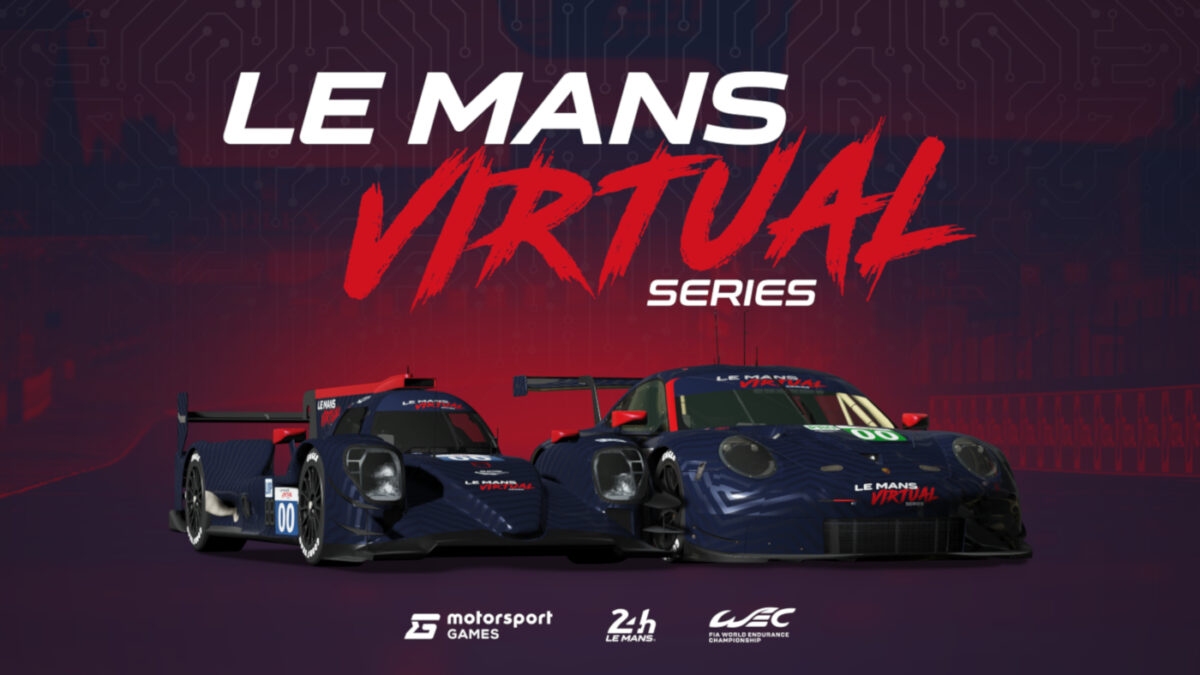 2021 Le Mans Virtual Series Calendar:
Round 1: 4 Hours of Monza, Italy – September 25, 2021
Round 2: 6 Hours of Spa, Belgium – October 16, 2021
Round 3: 8 Hours of Nürburgring, Germany – November 13, 2021
Round 4: 6 Hours of Sebring, USA – December 18, 2021
Round 5: 24 Hours of Le Mans Virtual – January 15/16, 2022
A prize fund of $250,000 is on offer, with 50% being allocated just to the 24 hour finale. And various official partners are involved including Thrustmaster, Rolex, Total Energies, Goodyear, Legl Technic and Algorand. And the racing will once again use rFactor 2, which is no surprise, as developers Studio 397 are also owned by Motorsport Games.
So while the Le Mans Virtual Series might not quite reach the pandemic peak of the 2020 event, it should be an interesting competition. And allows Motorsport Network to promote their game and show within their series. The only downside is the smaller field for the championship, with 50 cars competing in 2020.
"Last year's 24 Hours of Le Mans Virtual was a huge success, and we have an opportunity to do it even better this time! This year, the event will further benefit the teams, partners and, of course, massive gaming and spectator audiences worldwide. We are extremely pleased to have secured the support of such an impressive portfolio of partners, and we can't wait to get started this season with the reveal next week of some top-class names on the entry list." commented Motorsport Advisor to Motorsport Games, Gérard Neveu
"Following the real 24 Hours of Le Mans in August 2021, we are delighted to now launch the Le Mans Virtual Series which will include as its highlight the 24 Hours of Le Mans Virtual. The link between real-life motorsport and esports is now an essential element for our manufacturers and teams, and we all look forward to an excellent season of esports competition" said Pierre Fillon, President of the ACO.
Keep up with racing eSports and sim racing coverage, here. And you can see all the latest rFactor 2 updates and news, here. Or check out the full rFactor 2 car list, and the rFactor 2 track list. Along with downloading the demo version for free via Steam, or buying rFactor 2 for the PC.