Last updated on June 3rd, 2022 at 01:29 pm
American Truck Simulator gets a new vehicle available from dealerships as a free ATS update adds the International LT for you to drive around the U.S.
Apparently it's the most driver-centric and uptime-focused truck ever delivered by the company, with intruitive controls, enhanced visibitlity, a quiet cab, and smart features including critical information at your fingertips. Which sounds perfect for your hired drivers, and leaves them no excuse for failing to find high value contracts.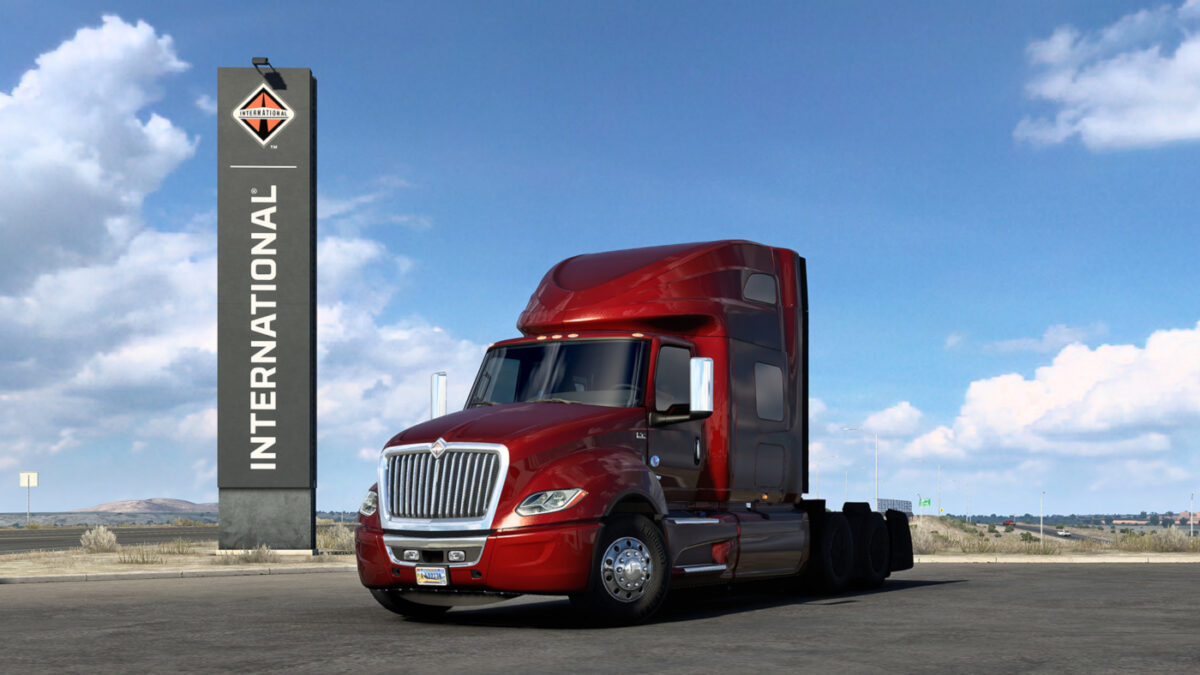 The virtual version of the International LT for American Truck Similator is available with 7 chassis variants, 3 different cabin types, and a choice of Classic, Diamond and Black Cherry interiors, along with exterior tuning options. In the game, the engine can range from 400-565hp, with an Eaton Fuller transmission, and the options of a Day Cab, Hi-Ried Sleeper or Skyrise Sleeper cabin.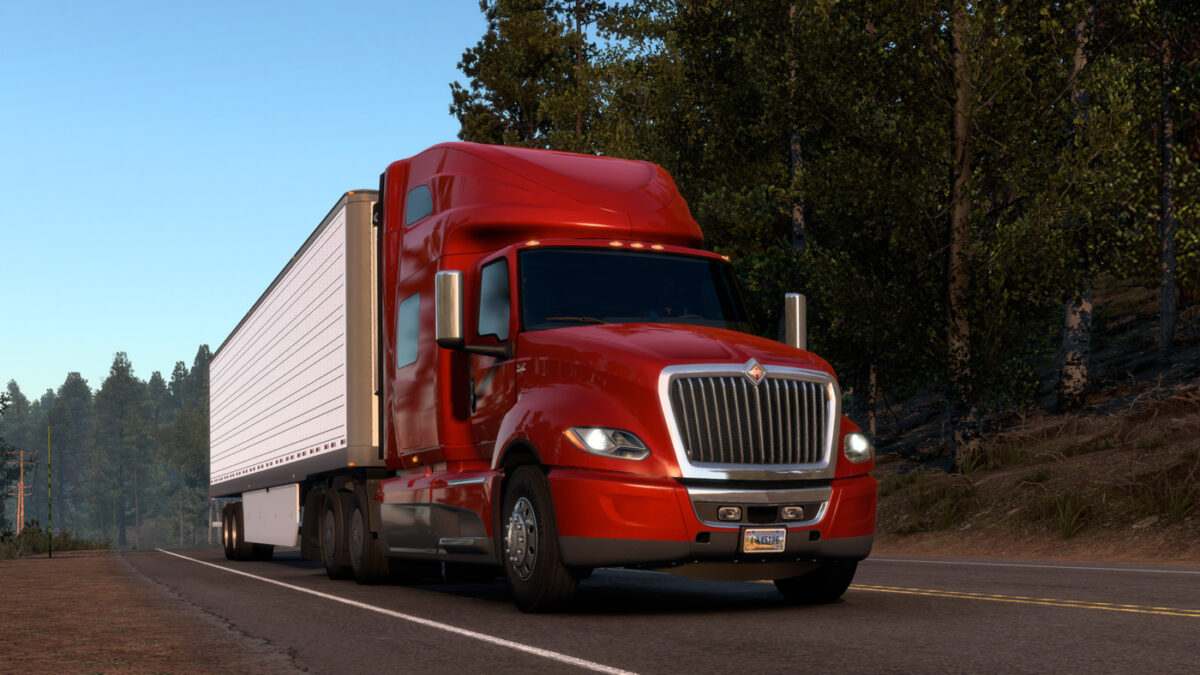 LT stands for Line haul Truck, and the range of heavy-duty semi-tractors were introduced in 2017 to replace the previous ProStar, with a high-power 12.4 litre A26 engine for long distance highway use. Which should make it a good choice for travelling across State lines with your cargo. And while you might associate aerodynamics more with sim racing, it's been used for the real LT to improve fuel efficiency.
It's always good to get new free content for a game, although you will have to earn enough as a driver to afford the LT from your nearest International dealership (assuming you've discovered one).
Keep up with the latest news and content for the game with our American Truck Simulator coverage, or browse the trucks officially available with our American Truck Simulator Truck List. You can purchase the game for PC via Steam.