The free F1 2021 Patch 1.10 adds Portimao and more, including the Aston Martin safety car now appearing at the circuits where it will be used during the real Formula One season.
Portimao, formerly named the Autodromo Internacional do Algarve is the main highlight of the update, having hosted the 2021 Portuguese Grand Prix in May after returning to the calendar for the first time since 1996 as a late addition in 2020. Lewis Hamilton has taken victory in both GPs since the circuit has returned to the F1 calendar.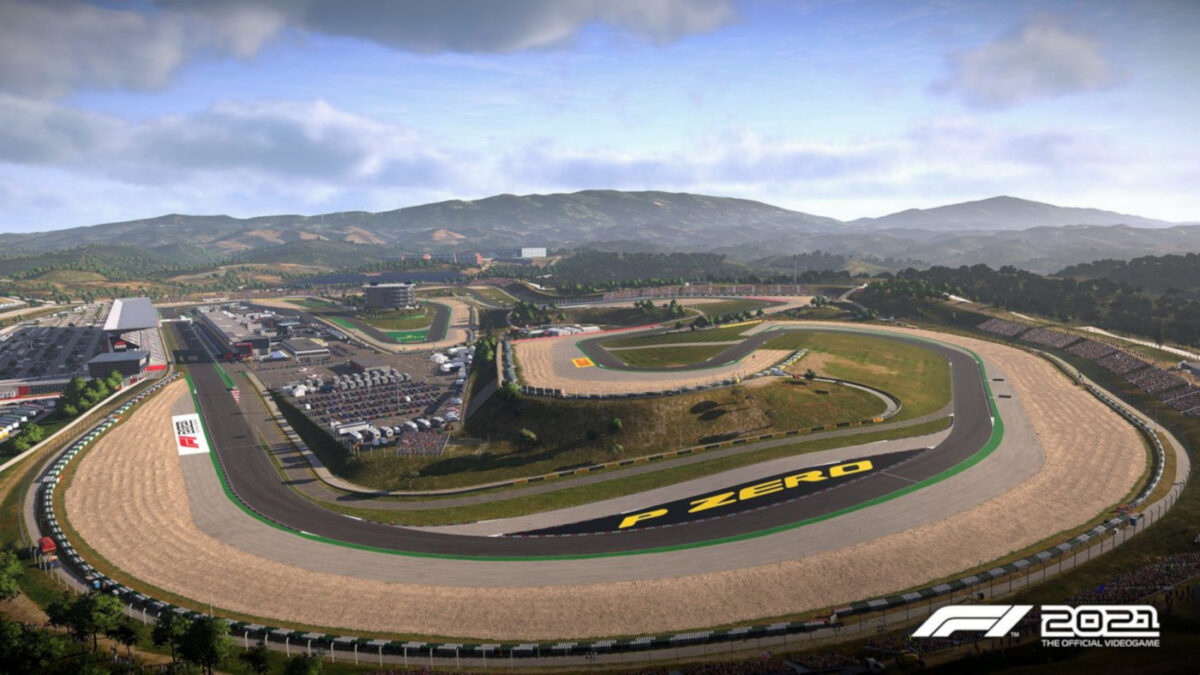 It's one of three circuits which were promised as free post-launch updates by Codemasters, along with Imola and Jeddah, and features some challenging elevation changes and off-camber corners which are ready to catch you out.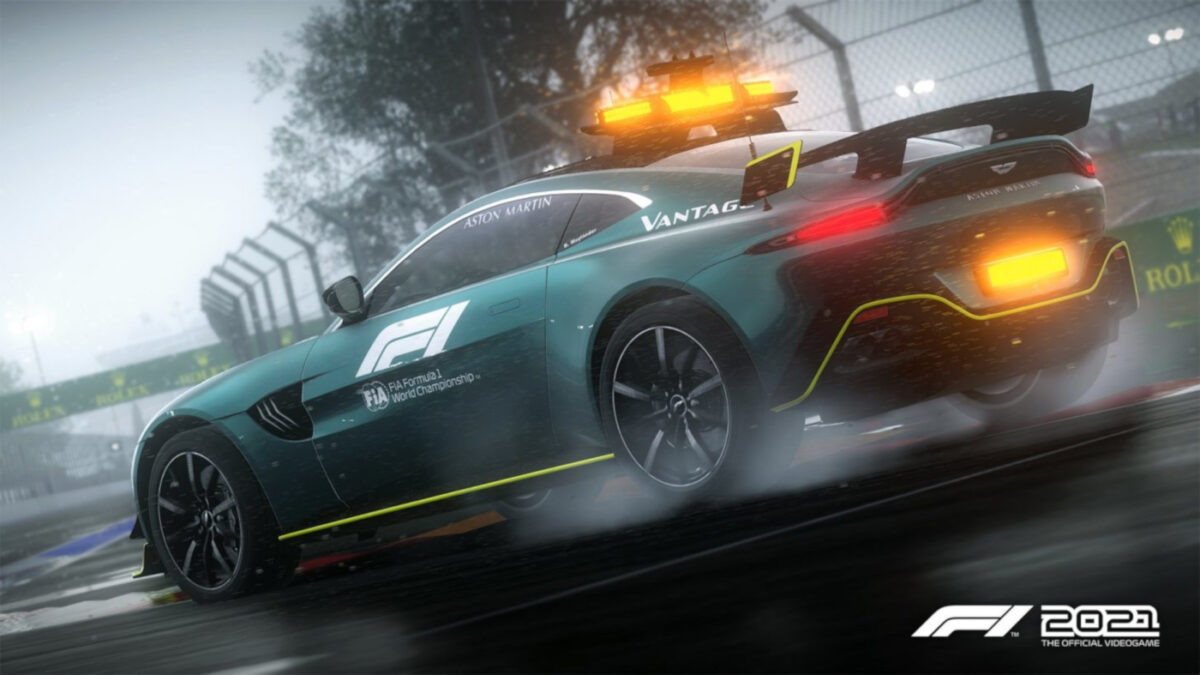 The free F1 2021 Patch 1.10 also includes the new green Aston Martin Vantage safety car. It's being used as an alternate to the red Medcedes AMG as F1 uses two safety cars for the first time, so it will appear at the following circuits:
Bahrain
Monaco
Canada
France
Great Britain
Netherlands
Singapore
Russia
Japan
Australia
Saudi Arabia (when added in game)
Abu Dhabi
The patch also adjusts the performance of the F1 2021 field to match the real world season so far, and all Time Trial leaderboards have been reset due to the change. A number of fixes and improvements are also included for issues ranging from game crashes triggered by watching highlights or replays on Xbox Series conoles, to races ending after the first lap in two-player Career mode.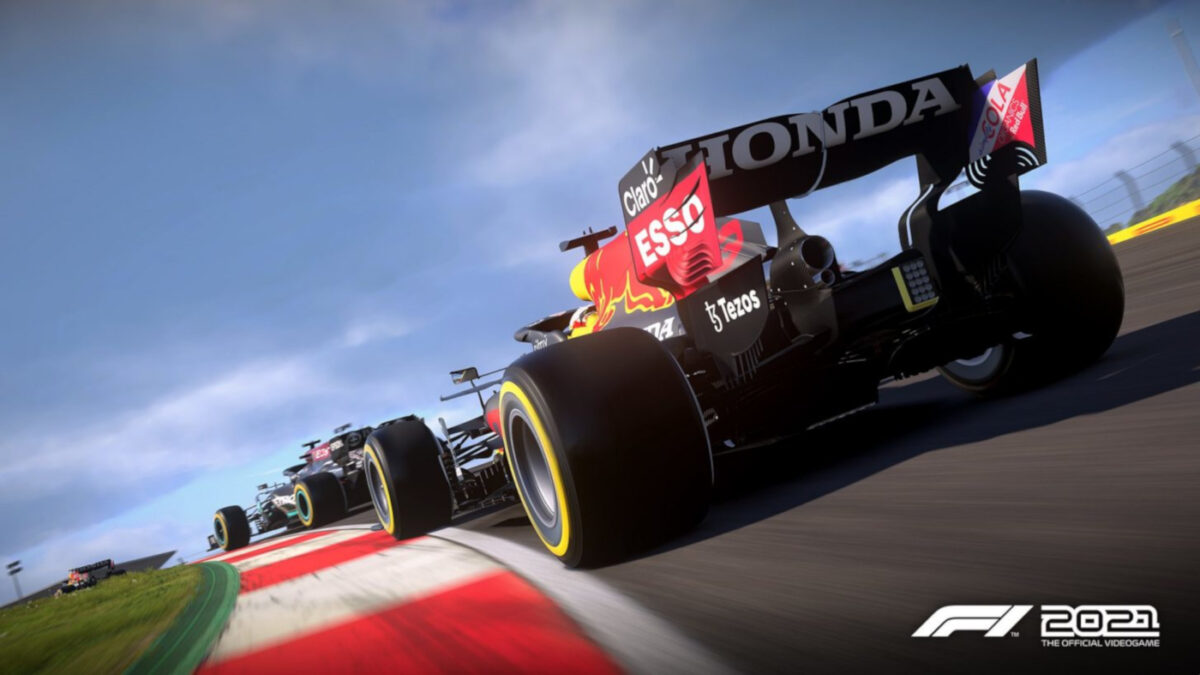 F1 2021 Patch 1.10 Release Notes:
Portimao has been added to the available tracks in all modes
F1 2021 vehicle performance has been brought more in-line with the real season. All F1 Time Trial leaderboards have been reset as a result of this change.
Aston Martin safety car has been added to tracks where it is used in the real season
Fixed a crash when watching highlights or replays on Xbox Series consoles
Various improvements to Xbox multiplayer connections
Addressed an issue where the race could end after the first lap in two-player Career
Addressed an issue where the MFD could pop up when tyre wear reached 20% increments
Addressed an issue where users could not enter the pits with heavily worn engine components while using steering assist
Race strategy practice programme is now locked to standard fuel mode to bring this in line with race regulations
Addressed an issue when adjusting HDR peak nit, it would not show a change on the images
Fixed a crash quitting to the front end after negotiating a contract in two-player Career
Fixed a crash when viewing standings after retiring from a league
Dazzle camo helmet now displays correctly
Fixed a crash when renegotiating with their current team after a reboot in two-player Career
Addressed an issue where ERS toggle input could not be recognised
General stability improvements
Various minor fixes
Imola should be released for F1 2021 in October, with Jeddah following in November. Along with livery updates, and the F2 2021 season.
F1 2021 is available for the PC via Steam, the Xbox One and Xbox Series X | S via the Microsoft Store, and the PS4 or PS5 via the PlayStation Store. You can also find physical editions available via Game and Amazon. And keep up with all the latest F1 2021 game news, updates and more, here.