Last updated on December 16th, 2021 at 05:12 pm
There's a lot of new content from KT Racing as the free WRC 10 October update adds new events with the Renties Ypres Rally Belgium and three historic examples to try out with the original drivers, co-drivers and cars.
The Belgian event replaced Rally GB on the calendar in 2021, and was won by Thierry Neuville in his Hyundai i20 Coupe WRC. Before then it ran from 1965 until pausing in 2020 due to Covid, as part of the European, Inertcontinental and Belgian series, with previous winners including Freddy Loix, Walter Rohrl, Tony Pond and Jimmy McRae.
And it should be challenging, with narrow and winding roads lined with posts and ditches, and often slippery conditions as drivers attempting to cut corners tend to bring dust and mud onto the tarmac surface.
The WRC 10 October update also brings three new historic events to the title, with the the 1980 Rally Portugal with Walter Röhrl and Christian Geistdörfer in their Fiat 131 Abarth, the 1981 Rally Finland with Ari Vatanen and David Richards in their Ford Escort MkII 1800 and finally, the 2017 Rally Portugal with Sébastien Ogier and Julien Ingrassia in their Ford Fiesta WRC.
It also brings an improved co-driver experience, with a Pacenote chart and new user interface allowing you to do a better job of helping your driver navigate each route, and various fixes and improvements.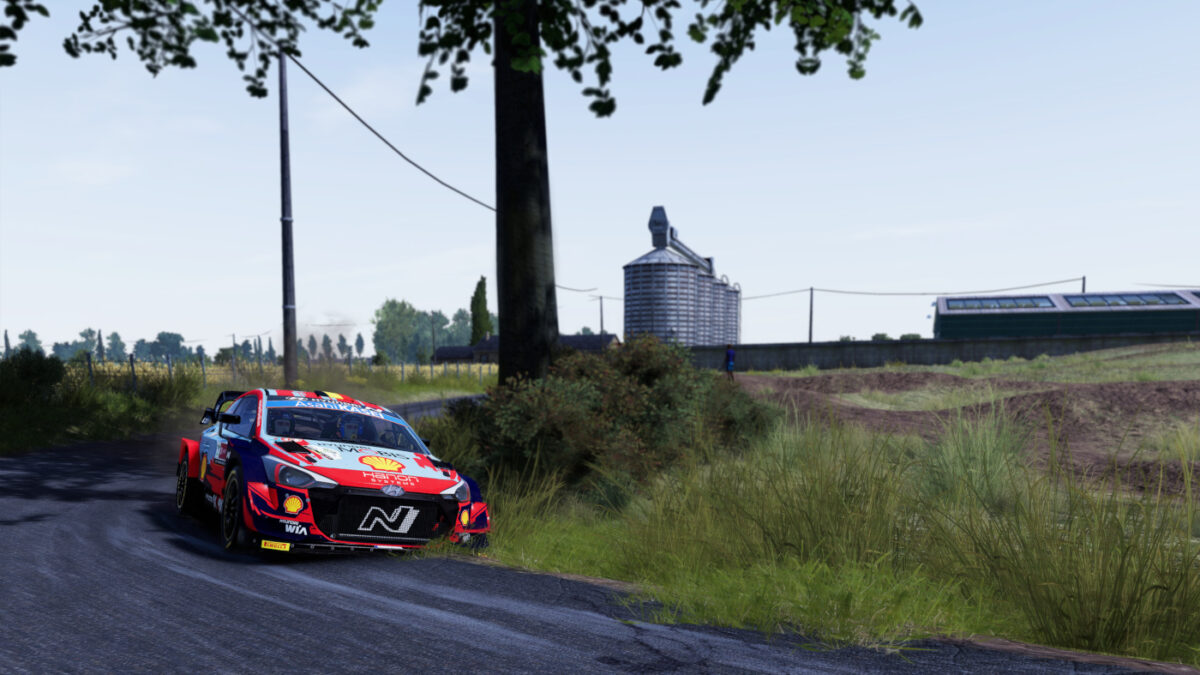 WRC 10 October Update Release Notes:
Rallies
Renties Ypres Rally Belgium (7 stages)
New Historical Events
Portugal 1980: Walter Röhrl / Christian Geistdörfer – Fiat 131 Abarth
Finland 1981: Ari Vatanen / David Richards – Ford Escort MkII 1800
Portugal 2017: Sébastien Ogier / Julien Ingrassia – Ford Fiesta WRC
Vehicles
Fiat Abarth 131
Ford Escort MkII 1800
Ford Fiesta WRC 2017

Fixed an issue on wipers when snowing/raining with the Citroen Xsara
Livery Editor
250 new stickers have been added to the library
Fixed issues linked to saving liveries in the Livery Editor
Co-Driver Mode
The Co-Driver Mode has been improved with a new User Interface
A Pacenote chart has been added to the game allowing co-drivers to give the proper calls to the driver through the voice-chat.
Career Mode
Fixed an issue as crew members were disappearing
Stages
Fixed an issue related to the following stages: Rally Portugal – Lousada, Rally Estonia – Shakedown / Elva / Elva Reverse, Rally Estonia – Tartu, Rally Finland – Harju
Crash fixed in Long Stages such as El Puma or El Puma Reverse
Peripherals
Fixed an issue with Logitech G27 steering wheel
Others
GPU optimisations
Fixed several Localization issues
WRC 10 is available for the PC via the Steam and Epic Games Stores. It's also available via the Microsoft Store for Xbox consoles, the PlayStation Store for PS4 and PS5, and the Nintendo eShop for the Switch at a later date. Or you can order physical copies via Game or Amazon.
You can keep up with all of the latest WRC 10 news, updates and DLC, here. Or check out the full WRC 10 car list, here.