There are some new events and reward bundles available with the Wreckfest Getaway Chase Tournament and updates available now. The download for the PC includes a number of enhancement and bug fixes, while console racers just get the new challenges and prizes.
The Getaway Chase main tournament event involves racing around the Hillstreet circuit in a race-prepared Tristar to clock up the points whil you avoid slow moving taxi cabs. And there's also the normal mix of weekly and daily challenges to earn points, which can be redeemed for new reward bundles for the Tsiter and Speedemon.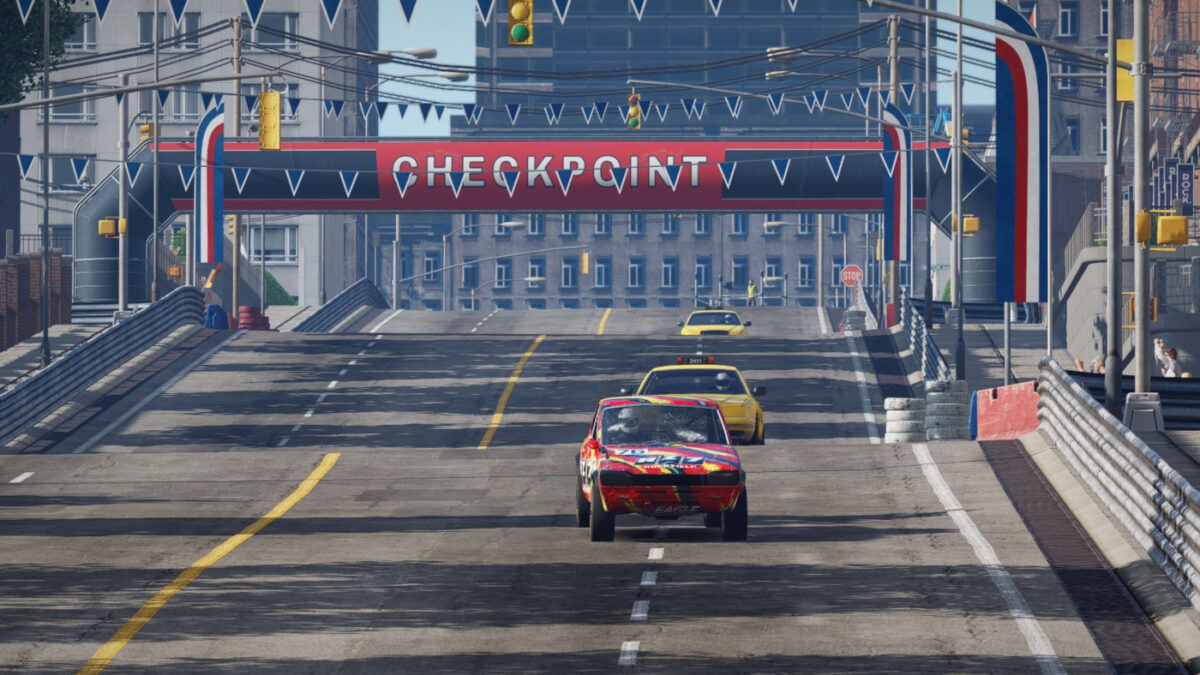 Wreckfest Getaway Chase PC Update Release Notes:
Game version
PC: 1.285147
TOURNAMENT
New tournament season: Getaway Chase
New reward bundles for Tristar and Speedemon
MULTIPLAYER
Improved client/server synchronization reliability, reducing chance of warping.
Session Mode support: Session can be set to Normal, Qualifying or Cup. Two types of Qualifying Sessions are available, Sprint or Lap. In Qualifying Sprint, the players participate in a race lasting the set amount of laps that determines the grid order. In Qualifying Lap, the grid is sorted based on the lap times achieved during the qualifying session lasting the set amount of minutes.
Added different Grid Order options: Normal, Reverse, Random or Qualifying. In Normal and Reverse, the grid order is determined by the performance points (PP) of the cars and it can be either fastest first (Normal) or slowest first (Reverse). In the case of Qualifying, the grid order is determined by the Qualifying session.
Added support for different Cup Points Systems.
Added an option (admin/host/moderator only) to toggle between showing Player IDs and avatar icons in the Lobby.
Added Send button for sending lobby chat message.
SYSTEM
Increased Save Game buffer size to resolve reported save game issues.
Added Steam Deck virtual keyboard support.
VEHICLES
Car icons now reflect the correct car variant.
Minor improvements and bug fixes.
TRACKS
On Rosenheim, it's no longer possible to take a shortcut to bypass the start area.
Fixed missing collision on Fire Rock Raceway.
Minor improvements and bug fixes.
LOCALIZATION
A number of localization fixes.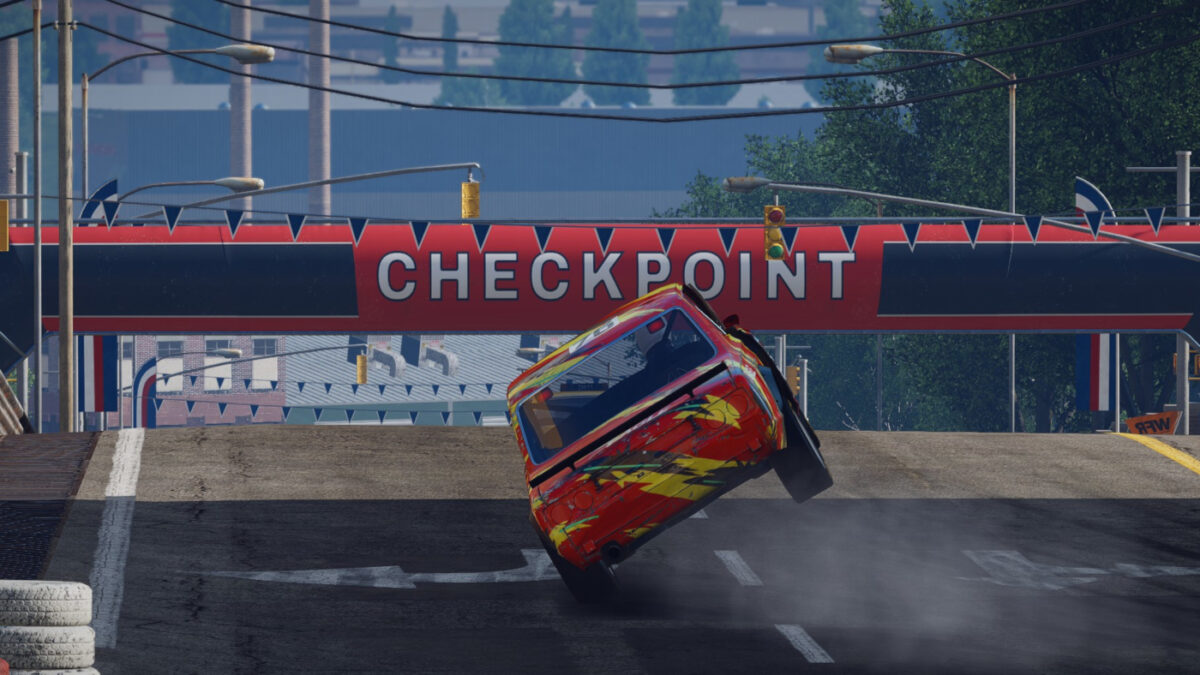 Wreckfest Getaway Chase Patch Update
Rocket right side window glass is no longer missing on lod1.
The server command now also shows the in-game track names.
Cars are now listed in alphabetical order when using server command.
Added an ability to sort the grid by cup points in both ascending and descending order.
In Qualifying Lap session results, total time is replaced by player status (finished/wrecked).
In Qualifying Lap session results, Best Lap is now shown as a delta time relative to the leader (e.g. +0039).
During Qualifying Lap, text "Qualifying Lap" in shown in the top left corner for until player posts a lap time.
In lobby, "PTS" instead of "CUP" is displayed as the column title for the Cup Points.
Added 10p_double points system, as requested.
Updated server config example
Keep up with all the latest Wreckfest news, updates and content, right here. And you can see all the vehicles officially available in the game, from motorised toilets to trucks, with our Wreckfest Car List.
You can buy Wreckfest digitally on Steam for the PC, on the Microsoft Store for Xbox One or Xbox Series X|S and the PlayStation Store for PS4 or PS5. Or via Game or Amazon.