A blend of isometric driving and Splatoon, Splash Cars comes to consoles on March 9th, 2022. Originally developed for the PC by Paper Bunker in November 2021, it's been ported by Eastasiasoft Limited, allowing you to try and outrun the police while oozing paint around the game world.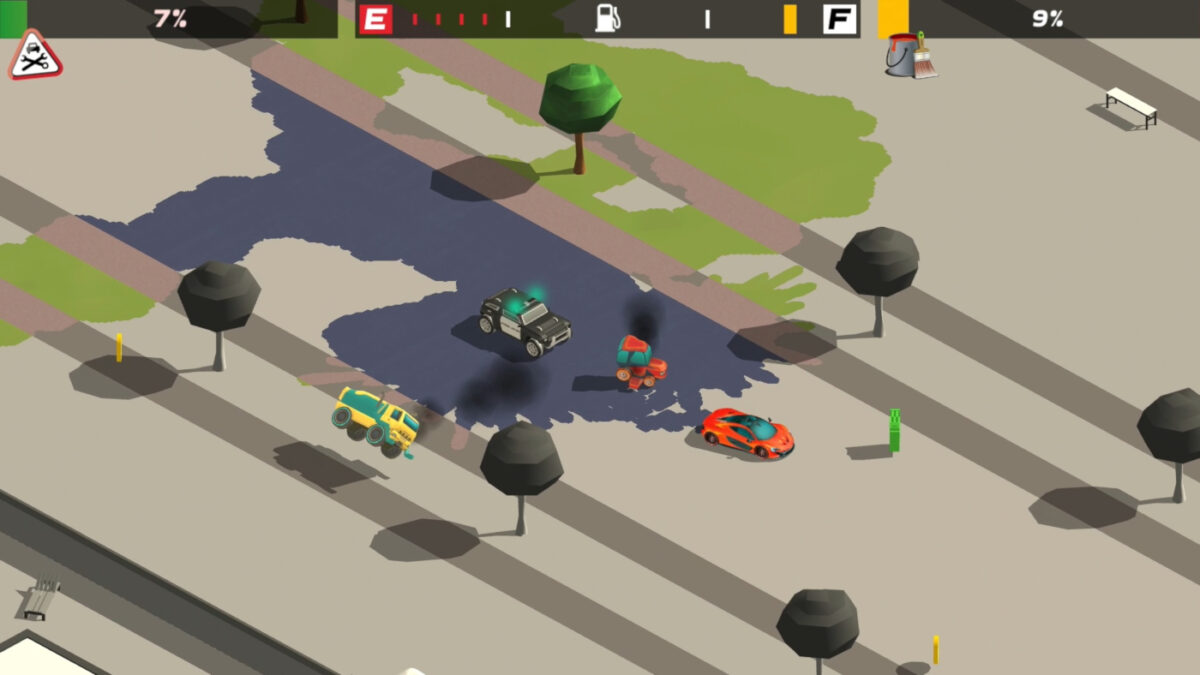 Obviously this isn't a sim racing title. But the idea of bringing colour to a drab grey 3D world by driving as fast as you can does sound like it could be fun. Especially when you can join up with a friend for cooperative multiplayer.
The aim is to express yourself by outrunning the authorities trying to stop you. There are a range of 15 original fictional cars and custom paint jobs to choose from, and you can use power-ups to boost your vehicle or sabotage your pursuers. One interesting feature is that it's possible to convert the NPC civilian drivers to join your cause and help you.
It's a pretty simple idea, and unlike a lot of recent overhead and isometric titles, there's no claim to realistic physics or car handling. It's all about just having fun painting, with an endless level as the end reward. So much so that your car drives itself, while you just need to steer left and right monitoring whether you have enough fuel to complete your task.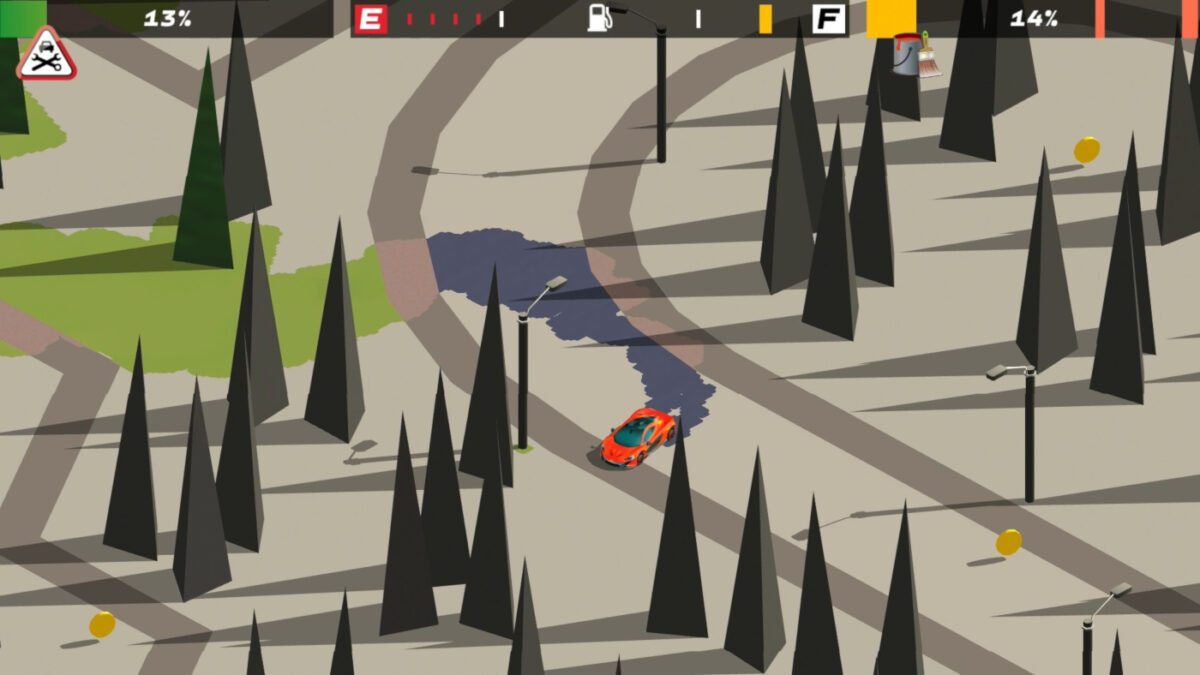 You can find Splash Cars on Steam for the PC priced at £3.99. The new console ports will be available to download for the Nintendo Switch, Playstation 4 and 5, the Xbox One, and the Xbox Series X|S for £6.99 with some platforms and regions getting a 20% launch discount.