Last updated on May 20th, 2022 at 01:45 pm
A retrospective mode returns to the officially-licensed game from Milestone, as MotoGP 22 includes the NINE Season 2009 docu-styled mode.
What that means is that you'll be able to compete in one of the best seasons of MotoGP racing, which saw Bridgestone become the single tyre manufacturer, bans for electronic assistance on anything except suspension and launch control, and the removal of ceramic composite materials for brakes as part of cost cutting measures. And left us with an epic battle for the title between Valentino Rossi and Jorge Lorenzo as Yamaha team-mates, Dani Pedrosa on the Honda, and Casey Stoner for Ducati.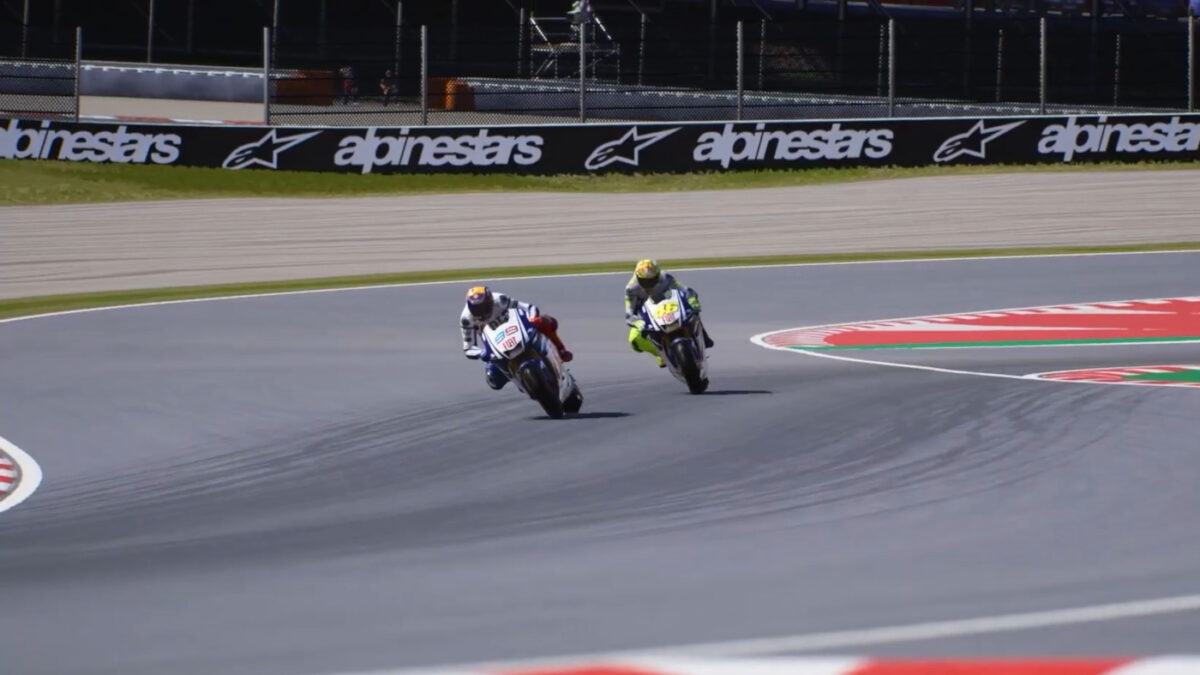 The leading quartet all won races throughout the 17 round season, which included Indianapolis and Estoril, so those tracks are now confirmed for MotoGP 22. And along with the circuits, the mode will also include more than an hour of real footage produced by director Mark Neale, with stories, anecdotes and interviews with the riders.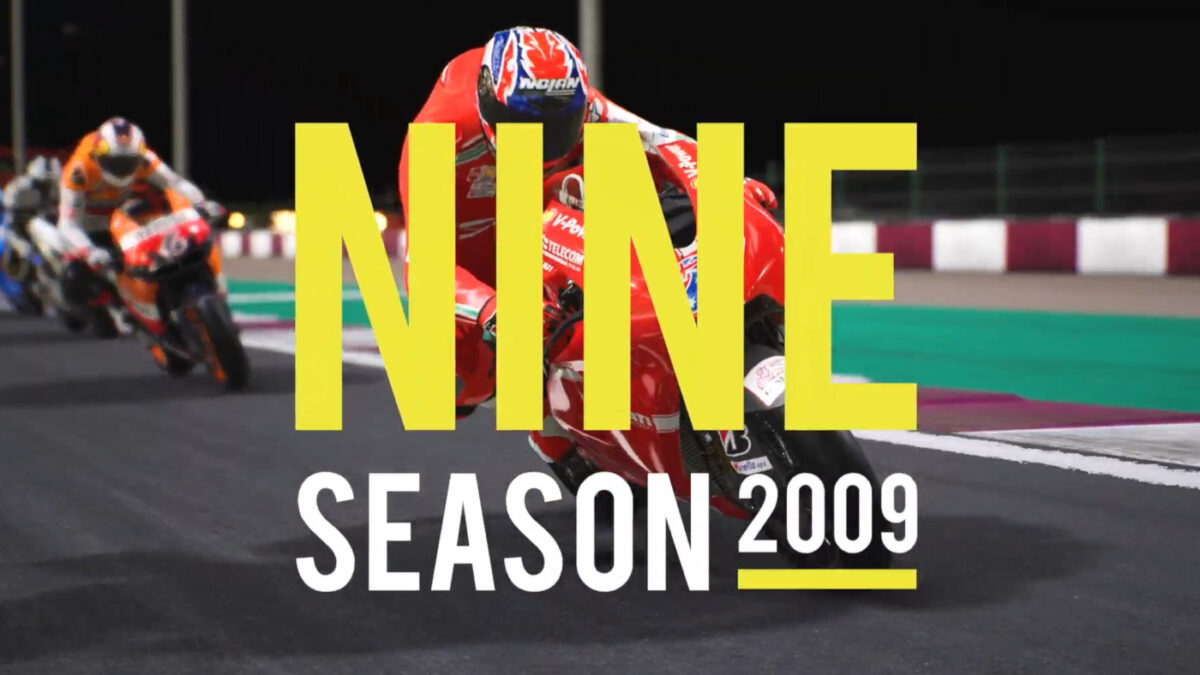 Neale is well-known for his series of documentaries following MotoGP, which began with Faster in 2003 (narrated by Ewan McGregor), Faster & Faster (2004), The Doctor, the Tornado and the Kentucky Kid (2006), Fastest (2011), and Hitting The Apex (2015) which was co-produced by Brad Pitt. So no-one has spent more time filming the racing and behind-the-scenes of the championship.
The NINE Season 2009 mode will see you take on 39 challenges with specific goals to achieve to reproduce the most crucial moments of the season, and you'll be rewarded by unlockable content including special helmets and liveries.
And all the content will also be available in Grand Prix and Championship modes, including the riders and tracks.
MotoGP 22 is released in April 21st, 2022, and you can find it digitally for the PC via Steam, Xbox One and Xbox Series X|S via the Microsoft store, PlayStation 4 and 5 via the PlayStation Store, and the Nintendo Switch with the Nintendo eShop. Or you can order physical copies from Game or Amazon.
Keep up with all the latest MotoGP 22 news, updates, DLC and more, here.