There's a pretty small change list with F1 2021 Patch 1.18 released by Codemasters with just a couple of hours of downtime involved for the game yesterday. And it you haven't downloaded it yet, you can expect fixes mainly for customisation items.
But there are some unspecified solutions for stability and game crash issues, along with other 'minor fixes'. It follows on from the more sizeable 1.17 update, which fixed some AI issues, and calibration problems for Fanatec CSL DD owners.
Podium Pass Season 5 is currently running until May 25th, 2022 with the white Red Bull Racing Arigato livery from the 2021 Turkish Grand Prix, and items inspired by sim racing creators Tiametmarduk and Maxime MXM. And given that the latest version of the officially-licensed F1 games arrive in the Summer, rumours have been appearing across the internet about what might make the cut or not.
Without any official announcements, we'll have to wait and see if the rumoured crossplay, supercar and F1 life features will be available at launch, or added later. But it's not long until we can probably expect F1 2022 to be released in July, judging by the previous titles in the series. To be honest, crossplay is the most interesting, as it means PC, Playstation and Xbox owners can finally compete against each other in an F1 title.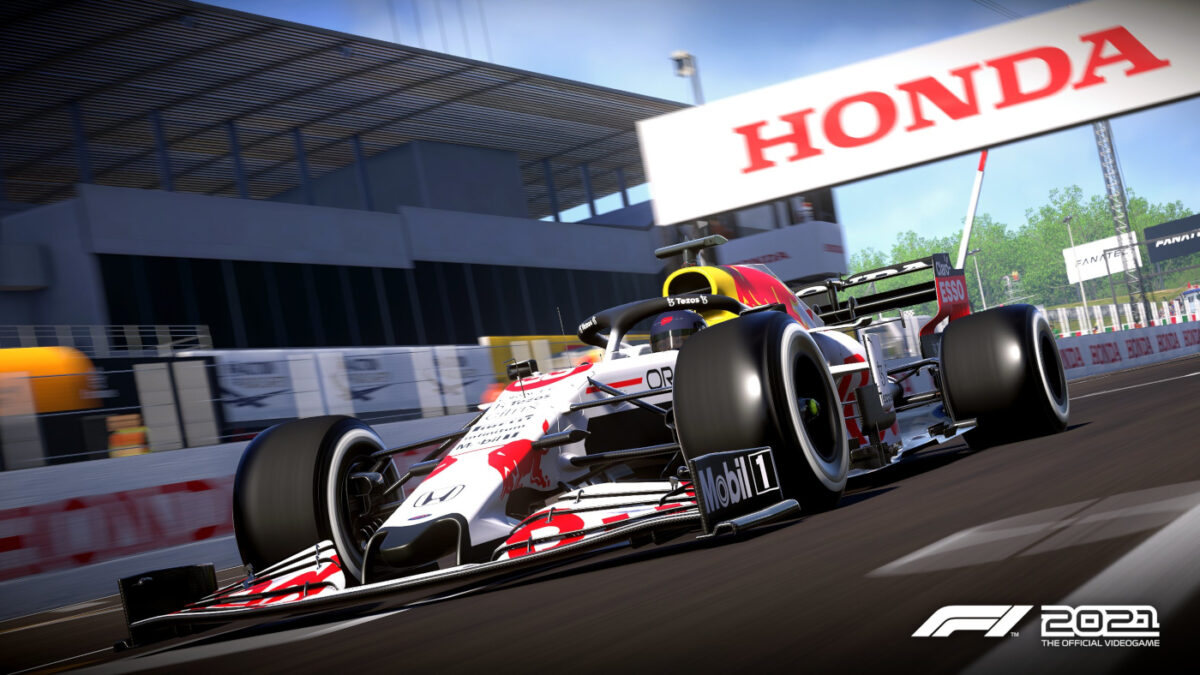 F1 2021 Patch 1.18 Release Notes:
DJMaRiiO suit now appears correctly
Fixed various issues with other customisation item.
Addressed game crashing bugs.
General stability improvements.
Various minor fixes.
F1 2021 is available for the PC via Steam, the Xbox One and Xbox Series X | S via the Microsoft Store, and the PS4 or PS5 via the PlayStation Store. You can also find physical editions available via Game and Amazon. And keep up with all the latest F1 2021 game news, updates and more, here.