Last updated on April 5th, 2022 at 12:54 pm
There's a new update to download with F1 2021 Patch V1.17 released. The download mainly contains a number of further fixes and improvements for the Codemasters Formula One game, but does add the Red Bull White livery as an option to choose for your car if you've missed it since it was temporarily available in the past.
There are a couple of handy league improvements, with the fastest lap point no longer disappearing if you make any edits, and grid penalties will now carry over as intended. And you also get a number of general game improvements covering AI, some R&D bugs, general stability and a calibration issue if you're using Fanatec CSL DD pedals.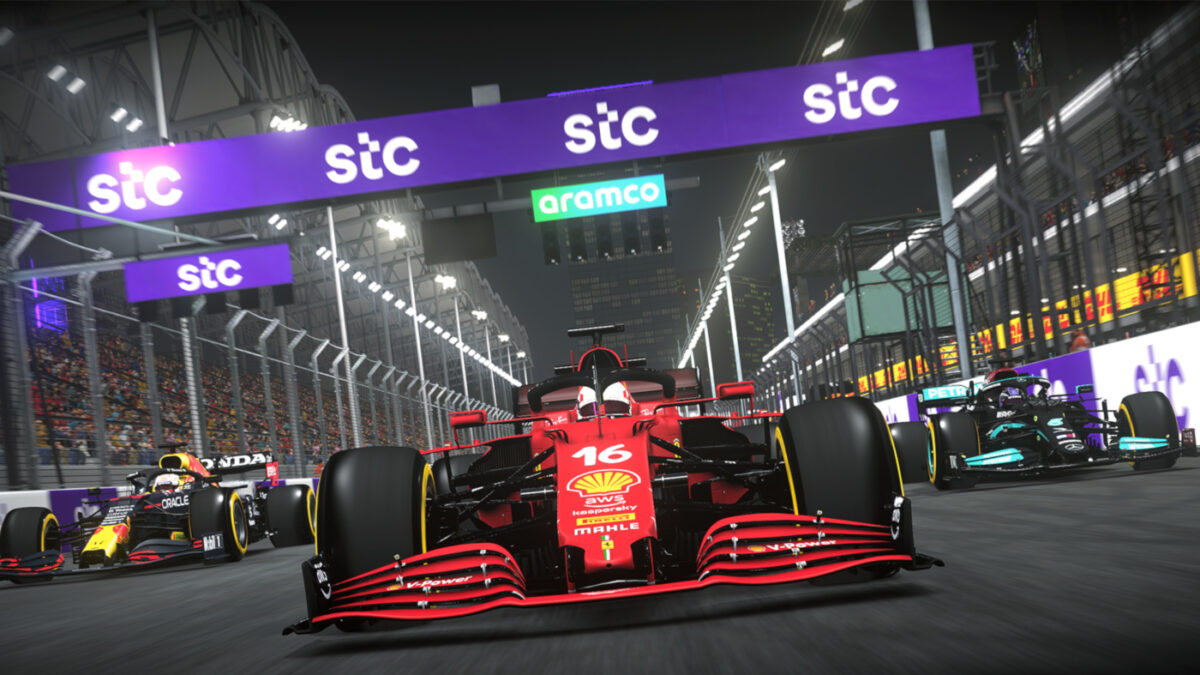 F1 2021 Patch V1.17 Release Notes:
Online
Addressed an issue where if a player joined during the grace period of a qualifying session, they would be unable to start the race.
Fastest lap point is no longer removed after editing results in Leagues.
Grid penalties now correctly carry over from sessions in Leagues if they are completed at different times.
General
Red Bull White livery added as an option to use on the Player Car.
Improved AI Behaviour in sessions when they are on in-laps with faster cars approaching.
Addressed an issue where Victory VO may not play at the end of a race.
Addressed a calibration issue with the Fanatec CSL DD pedals.
Addressed an issue where the R&D completed or failed screen would show up blank.
General stability improvements.
Various minor fixes.
F1 2021 is available for the PC via Steam, the Xbox One and Xbox Series X | S via the Microsoft Store, and the PS4 or PS5 via the PlayStation Store. You can also find physical editions available via Game and Amazon. And keep up with all the latest F1 2021 game news, updates and more, here.