As a fairly recent brand to start producing sim racing equipment, there's bound to be attention as Asetek SimSports partner with Kevin Magnussen. The Haas F1 Team driver has been receiving plenty of attention for his performances since returning to Formula One as a last-minute sign-up at the start of the 2022 season. And along with being an official brand amabassador, he'll also be working with the company to develop products that replicate the feel of being in an F1 car.
And the Danish 29-year-old can bring a lot of experience to Asetek Simsports, having raced in Formula One since 2014 when he debuted for McLaren, before stints with Renault and Haas. Along with driving and testing in other series, the son of F1 and LeMans GT class winner Jan Magnussen was also involved in developing the McLaren simulator.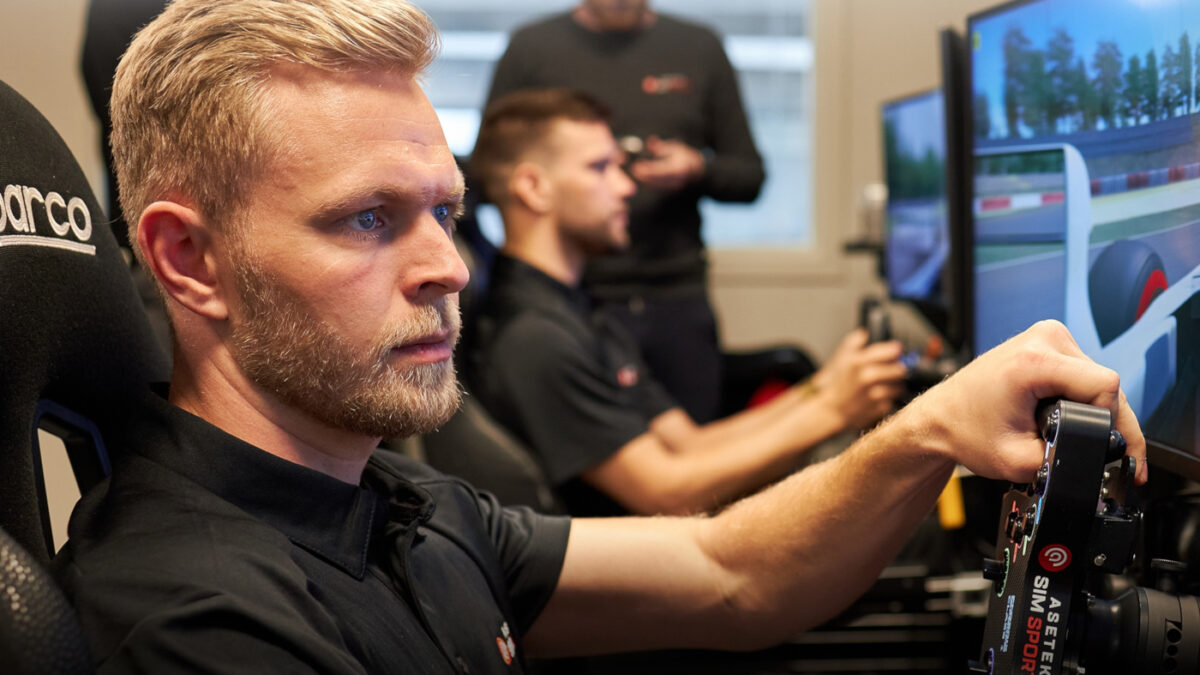 "There is a lot of sim equipment that claims to emulate an F1 car, but it misses the mark because it was designed by people who do not have F1 racing experience," said Kevin Magnussen. I tested Asetek's equipment last week, and I was impressed. I am enthusiastic about assisting them in bringing forward products that feel as close to a real F1 car as possible, and I appreciate they have given me this opportunity"
"Our partnership with Kevin is much more than a branding agreement, where we put his signature on our products," said André Sloth Eriksen, founder and CEO of Asetek. "What is truly exciting is that we will develop products together with the sole purpose of replicating the true feeling of an F1 car. As an example, over the next few weeks, Kevin will spend a significant amount of time in our lab working closely with our engineers on the development of the best possible firmware for our wheelbases."
The company has also announced a price drop for their Invicta Clutch System, which is permanently being reduced from 349 USD/EUR to just 249 USD/EUR. And in a really nice move, any current pre-orders still pending handling and shipping will be automatically changed to the new price, which will be a nice surprise if you're waiting for your cluch pedal.
Currently Asetek produce the Invicta and Forte pedal sets and accessories, along with the Invicta racing boots. But as the CEO clearly mentions wheelbases, we know what else is being developed for the future, meaning you could soon have the opportunity for a full Asetek sim rig.
Keep up with all the latest Asetek SimSports product news, updates and more, here. And you can check out all our news and coverage of sim racing Wheels, Pedals and Accessories, here.