There's no shortage of overhead racing games available across PC and consoles at the moment. But something slightly different should arrive with Mechanic Battle out on May 25th for Nintendo Switch.
It's been developed by independent Polish studio Cat-astrophe Games, and apparently mixes the top-down action with elements of mechanic simulators to offer a different experience for Nintendo racers. So you'll need to win the arcade-style races, and then also take care of your car in the workshop.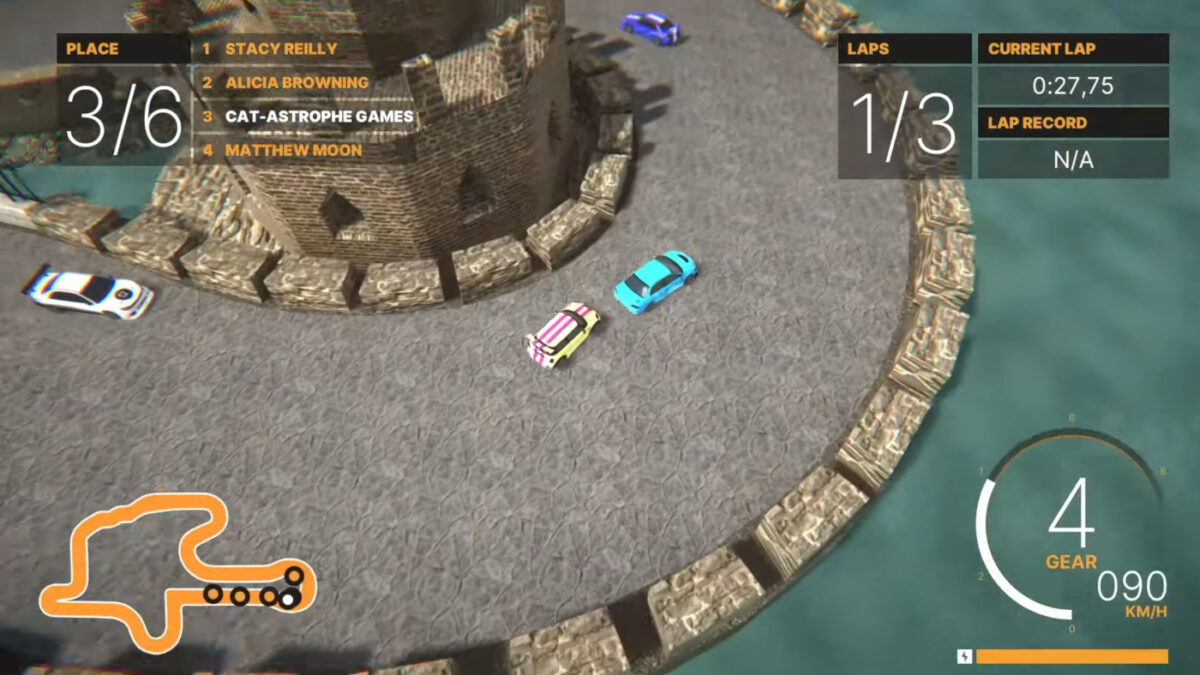 "It's something of a mix between the cult favourite Micro Machines and simulator elements of Car Mechanic Simulator. Both influences are equally important. The proper setting of vehicle's parameters and taking care of car's state directly impact the player's chances of winning a race," said Łukasz Zabłocki, CEO of publishers MobilWay S.A.
The career mode offers three types of races with classic, elimination and time attack events. And you'll get a choice of 10 car models, to compete on 24 different routes. There will apparently be a lot of options to repair and replace parts, and to customise or tune your car. And it's interesting that you start with a basic vehicle in a bad state, which means winning is out of the question until you've restored and upgraded it.
But before you start thinking it's a lengthy grind to work your way up through cars and upgrades, the developers estimate career mode will take you around 4-5 hours to complete on average. So it's not the longest or most in-depth experience, but that's reflected in the fact it's being released digitally on the Nintendo eShop for the Switch and it's priced at $9.99.
Check out all of the Nintendo Switch racing games we've covered, here.