If you're looking for somewhere new to sit when you're working, gaming and sim racing, then the new Next Level Racing Gaming chairs launched this week might offer a good solution. Being inspired by motorsport, they'll suit a sim room, and can also work with the stands and lockable castors offer by the company. for example, the Wheel Stand 2.0 which features a game chair cradle to stop wheeled seats rolling away.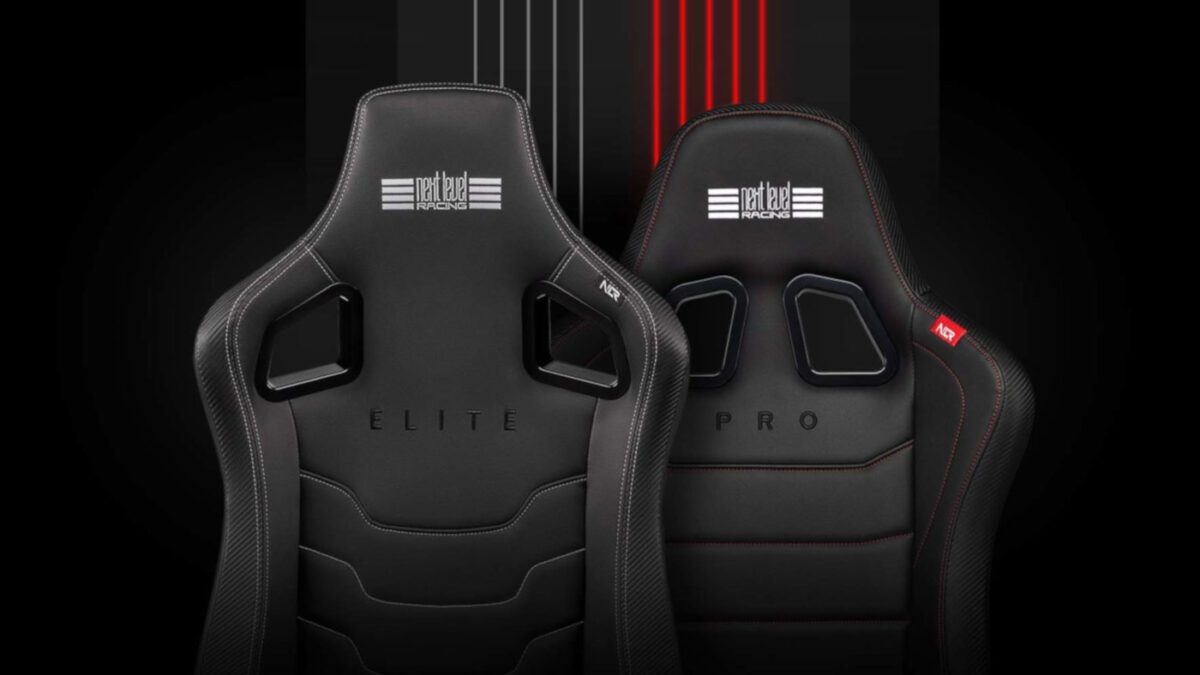 The two new options are the Elite and Pro gaming chairs, which are both available in either premium PU leather, or a combination fo PU leather and suede. The Pro duo are the slightly cheaper options, at £299 for either material. They feature a 2mm robotic welded steel frame and aluminium base, with lumbar support and headrest cushions, plus a high density moulded foam seat base.
There's a gas lift suitable for anyone up to 140kg or 308 lbs, and a wide range of adjustments with sim racing in mind, including 135 degrees of backrest tilt, and 4D arms which can be rotated, as well as changing the height, width, and moving them backwards or forwards.
For slightly more, you could choose the Next Level Elite gaming chairs, at £379 for either finish, and with very similar specifications to the pro option. But along with a slightly different stitching and design, they've also got an alternative profile which features a wider base and backrest, and a narrower top, to give more of a hugging sensation similar to being strapped into a race seat.
As someone who recently invested in a new chair for sitting at a desk all day, and then jumps into an old office cast-off for sim racing, the prices aren't unreasonable for something which should work reliably for everything. And any older sim racer will understand the value of an ergonomic set-up and good back support, especially if you're tackling longer endurance races. There's nothing worse than losing positions at the end of a race because your knees have locked up, your back is aching, and you just want it to end so you can finally get up and stretch.
Whether you're looking to buy a sim rig or new chair, or plan on building one from scratch, check out all of our Sim Racing Rig and Seat articles, here. Including all our coverage of the Next Level Racing range.