Originally scheduled to be published this month, and then mysteriously removed from release scheduled, we've now seen the official BTCC game release date pushed back to 2024 by Motorsport Games.
Accompanied by legal forward-looking statements longer than the announcement itself, which include everything from SEC filings to the impact of higher petrol prices, the release centres around the promotional plan for the BTCC game, which will apparently include simulators at selected races and events during 2022 and 2023 which will let people try a BTCC 'first-play content' tech demo through rFactor 2 and offer feedback.
We already knew that the poor response to NASCAR 21: Ignition had led the company to junk the platform used for that game, and will now be apparently using a combination of KartKraft and rFactor 2 as the basis for future games. So it makes some sense that the first experience of trying the BTCC content might be through rFactor 2, although given than there's already British Touring car content in the sim, and more planned, it's going to be confusing to understand what's the BTCC game, and what's rFactor 2.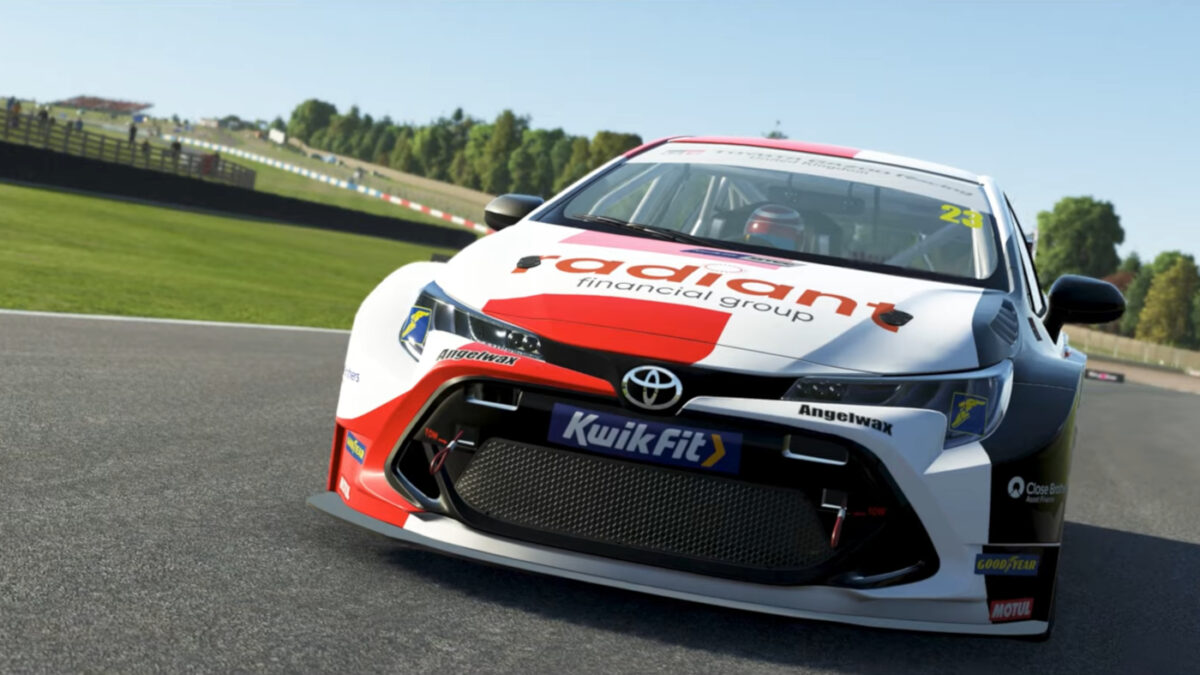 Futher blurring the lines, rFactor 2 will be getting more BTCC branded content and regular eSports events, including daily competitions through the rFactor 2 system. Which does raise a question about whether there's going to be any point in buying the BTCC game for PC. At the moment the existing sim racing title only has two of the current cars, and three of the circuits used for the series (Brands Hatch, Donington Park and Silverstone) as official content. But there are only five more tracks currently used (Thruxton, Oulton park, Croft, Snetterton and Knockhill), along with an equal number of cars which would need to be added (the Ford Focus ST, Hyyndai i30 Fastback N Performance, BMW 330e M Sport, Cupra Leon and Vauxhall Astra). At which point, rFactor 2 would have everything to run the current BTCC series.
Obviously, it's still a fresh lot of content for console sim racers, which may be what Motorsport Games is now banking on. Why bother producing bespoke titles for PC, rather than just adding it into rFactor 2, and offering the bespoke games for console.
"We are expanding our development efforts on the BTCC release to create the best experience possible for all players, with the full support from our partners at the BTCC. Both Motorsport Games and the BTCC are committed to bringing this famous and popular motorsport series to life within the virtual world. We remain excited by this project and look forward to the many activations and content releases we have planned for the BTCC game." George Holmquist, Vice President, Publishing and Marketing, Motorsport Games
"While we understand that our fans are eager to get their hands on the BTCC game, I can assure them that the expanded development efforts that Motorsport Games is pursuing through the game's 2024 launch will make it well worth the wait. So, we invite all of our fans to attend activations at selected BTCC events later this year to get a first look and to provide their feedback, so as to help make the new BTCC game the very best." Alan Gow, CEO, BTCC
So if you're feeling charitable, Motorsport Games is taking a positive decision to delay the official BTCC title until 2024 to ensure it's a high quality game, after learning from the issues of the most recent NASCAR title. And it gives them time to not only potentially deliver something worth playing, but also to maybe figure out some additional content which will keep it worth considering even if you already own rFactor 2. Ideally, some of the circuits used in the past like Mondello Park, Pembrey, or even the Birmingham Superprix street race, along with cars including my favourite, the Volve 850 SE/GLT driven by Rickard Rydell and Jan Lammers back in 1994.
Those prone to worrying might be concerned that the content is being pushed out via rFactor 2 as a stopgap way to bring in some revenue. And that there are still big issues with any future plans, given the forward looking statements includes "All forward-looking statements involve significant risks and uncertainties that could cause actual results to differ materially from those expressed or implied in the forward-looking statements…" as well as "difficulties and/or delays in resolving our liquidity position, and other unanticipated difficulties in resolving our continuing financial condition and ability to obtain additional capital to meet our liquidity needs, including without limitation, difficulties in securing funding that is on commercially acceptable terms to us or at all, such as our inability to complete in whole or in part any potential debt and/or equity financing transactions, as well as any inability to achieve cost reductions and/or less than expected availability of funds under its $12 million line of credit from Motorsport Network."
So will we see the new NASCAR and IndyCar titles in 2023, followed by BTCC in 2024? At this stage, your guess is as good as mine. About all we can say for certain is that it won't be developed for the current Xbox One or PlayStation 4.
You can keep up with all the latest BTCC game information here, along with everything on Motorsport Games, and also rFactor 2. Along with the rFactor 2 car and track lists. And you can try out the rFactor 2 demo for the PC or buy it, via Steam.