You could pick up a piece of racing game history now an original Sega Super Hang-On Arcade cabinet is up for auction right now. It's part of the Mecum sale taking place in Orlando, Florida, but with a current bid of $50, you could afford shipping if you're not based in America.
The original Hang-On was released into arcades in 1985 with a more Akira-style anonymous red motorcycle seat for the sit-down version. But 1987 saw the arrival of Super Hang-On, which opted for a more realistic replica of the Honda NSR500 grand prix machines of the era. The Mega Drive adaptation featured Shinichi Itoh racing his NSR in the All-Japan championship, although other versions featured different riders (e.g. Randy Mamola was on the Commodore 64 box on a Honda NS500 3-cylinder)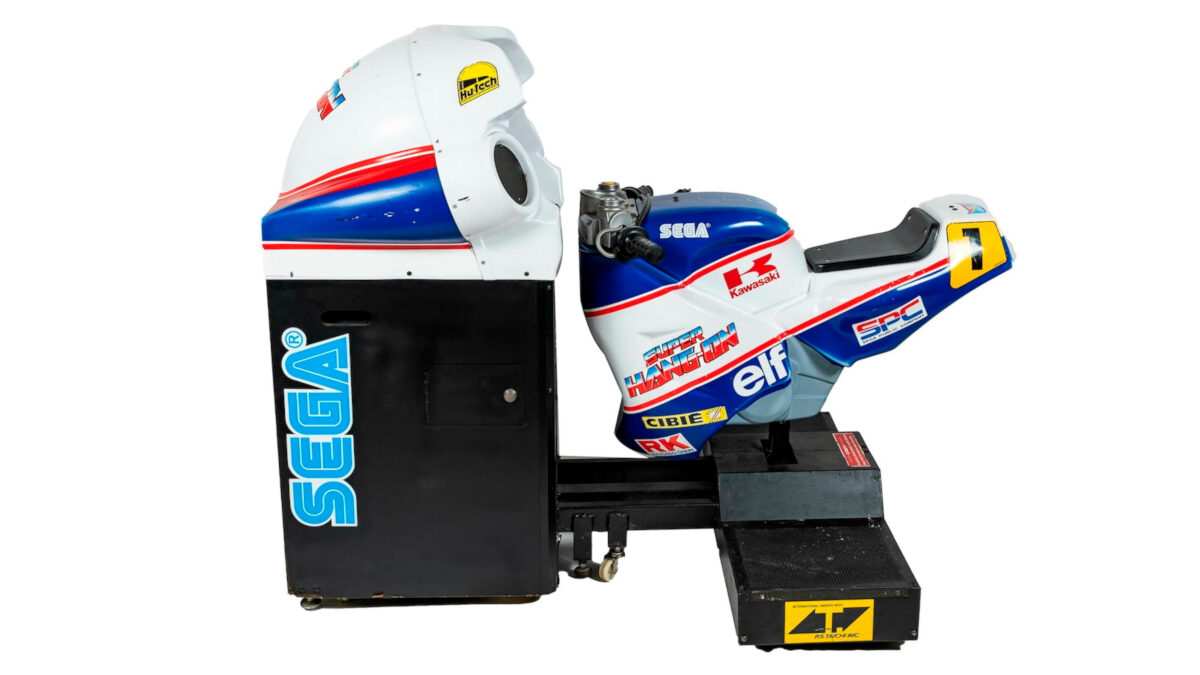 And it was the Super Hang-On machines which swallowed an endless amount of 10 pence pieces as you attempted to complete each of the four tracks based around the continents of Africa (6 stages), Asia (10 stages), Americas (14 stages) and Europe (18 stages). In Japan, it was the second highest growing arcade game of 1987, finishing behind only Out Run.
Along with this version, upright and sit-down cabinets were produced, and there was a full size motorcycle version available later as the Limited Edition Hang On cabinet in blue, compared to the red of the original hang On.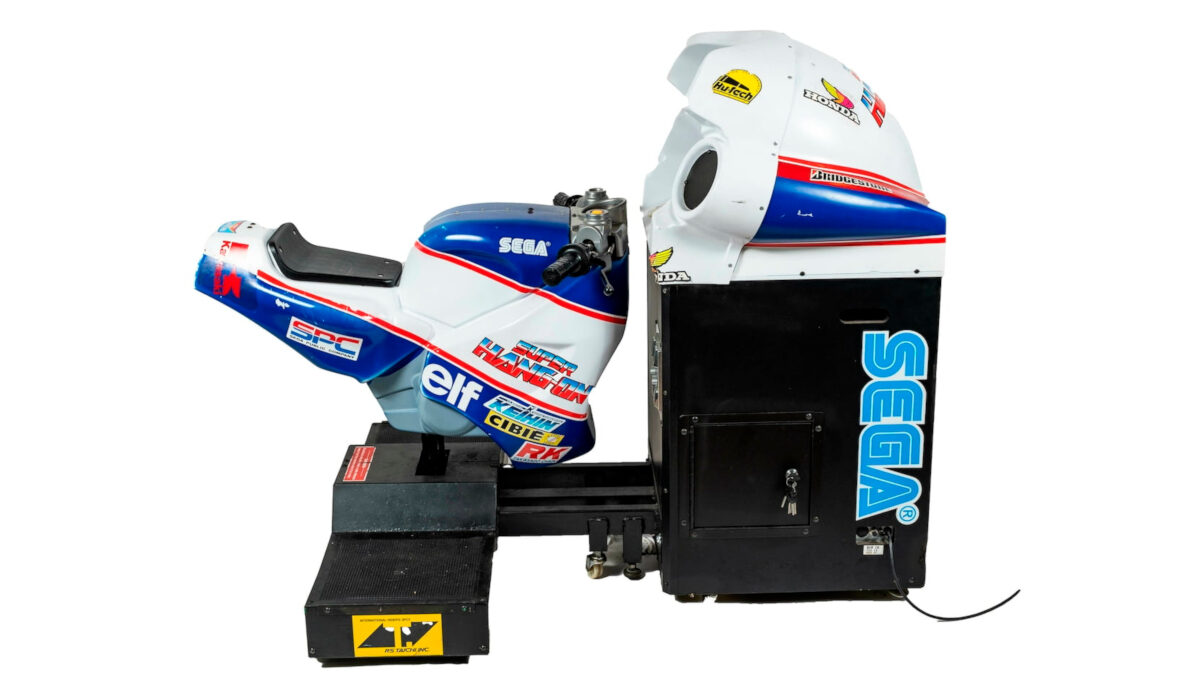 Some of the stickers on the example up for auction have been added at some point, notably the Kawasaki and RK decals, while SPC, elf, Keihin and Cibie were originally in place.
Anyway, if you want to bid, then the Super Hang-On machine is serial no 238742, and is in apparently 'unknown' working condition. But it does come with the keys for the cash box. You can find the listing as Lot Z420 on the Mecum auctions website.
Super Hang-On was released for the ZX Spectrum, Commodore 64, Amstrad CPC, Mega Drive, Amiga, Atrai ST, Macintosh and more, and has been bundled as part of collections ever since, including for the Wii, Xbox , Nindeno 3DS and more, as well as being playble within two of the Yakuza games. The last game in the series was Hang-On GP for the Sega Saturn in 1995.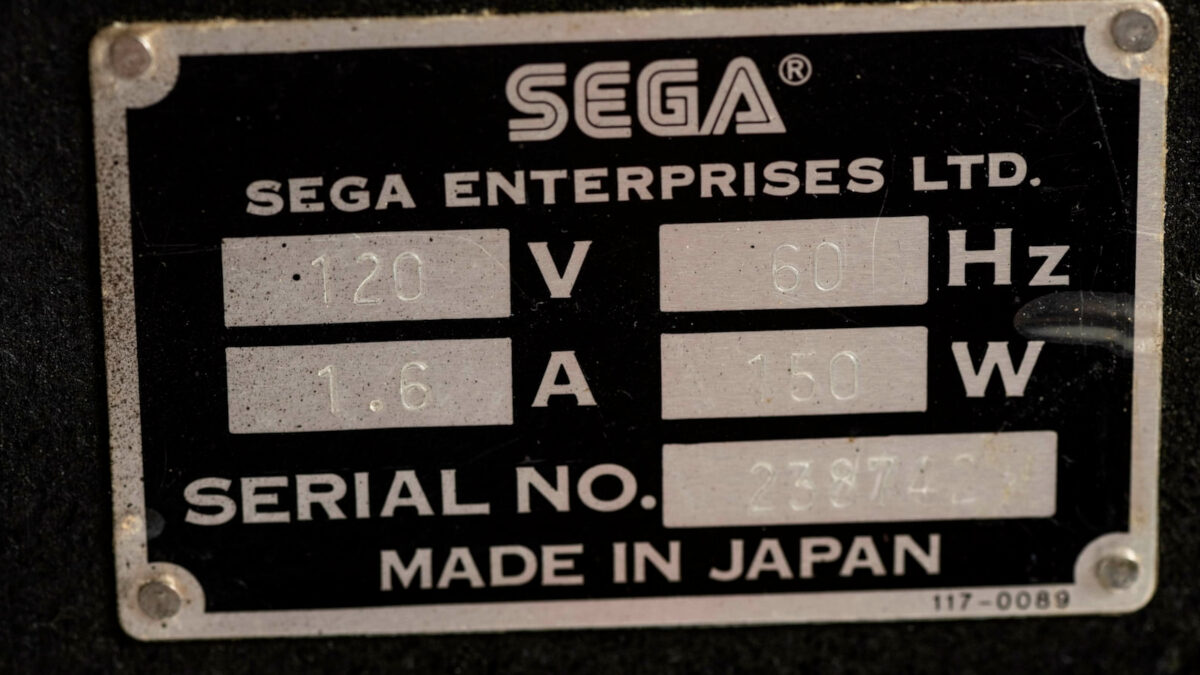 If you'd prefer an upright machine, there's currently an example for sale via eBay, with a current price of £2,500. Along with a never-ending list of home computer and console versions. And for a more modern motorcycling game experience, check out the likes of MotoGP 22, RIDE 4, or RiMS Racing. Or TrackDayR as a more realistic simulation of riding.