If you've been getting frustrated by the speed of your computer-controlled rivals, then you can celebrate as the latest F1 22 Patch 1.08 adjusts AI performance on straights. The update has rolled out across PC and console versions.
The problem was that the other cars in the field had a grip advantage coming out of low-speed corners, which meant you'd be at a serious disadvantage. Especially on higher difficulty levels, or starting out with a basic car in the My Team career mode. Even a few miles per hour can make a big difference, especially with many tracks on the calendar boasting some lengthy straights.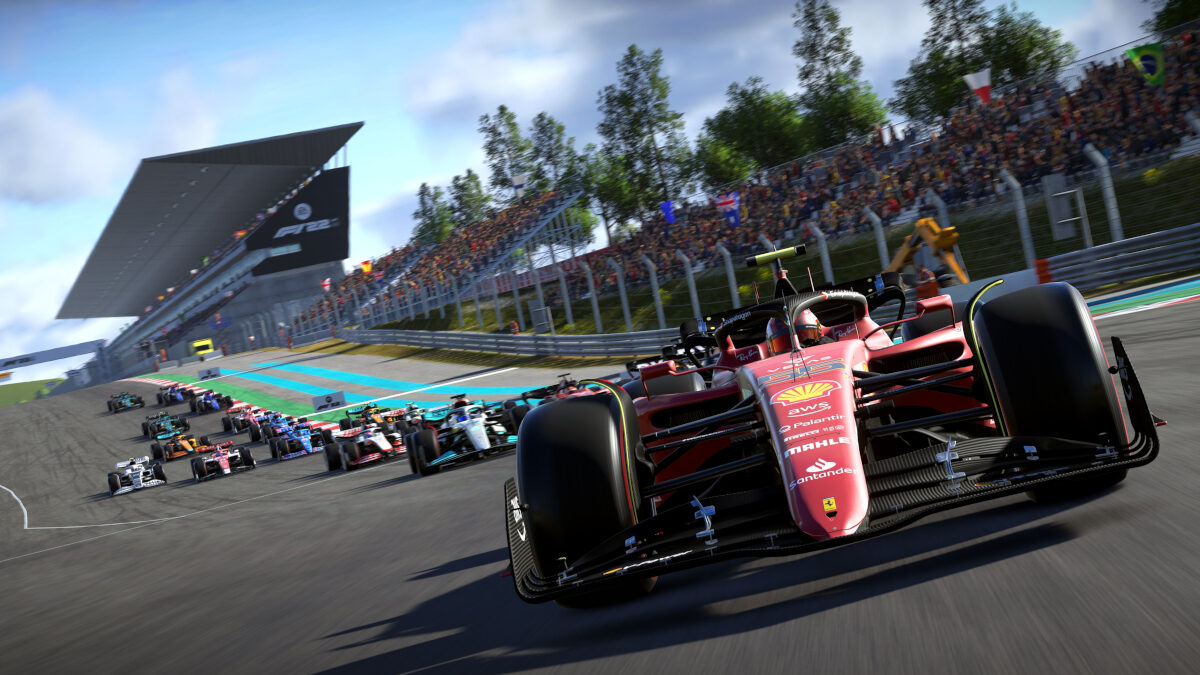 And it was a big enough issue to deserve an update all by itself.
F1 22 Patch 1.08 Release Notes:
Rebalancing of AI performance in Career
A number of fixes have also moved into the list currently awaiting a patch, including the inability to use radio commands after a Flashback, tyres being cold when you're starting after the formation lap has been disabled, and races not starting if the host spectates the formation lap.
Codemasters and EA are also investing a number of other issues, including players becoming stuck in a 'season break' in two-player Career mode, Heusinkveld pedals having a 50% brake deadzone, Quick Practice wearing out the Power Unit too much, and AI backing out too easily on overtakes. So while you should be able to hold position better in a straight line, you might only have a short while before the AI becomes a bit more forceful in coming past you.
You can buy F1 22 for the PC on Steam, the Epic Games Store, and Origin. Or via the Microsoft Store for the Xbox One and Xbox Series X|S and the PlayStation Store for the PS4 and PS5. Physical copies are available from Game or Amazon.
Keep up with all the latest F1 22 news, updates, DLC and more, here. And you can find all the cars in the game, including supercars for the first time, in the full F1 22 Car List, here.