Last updated on October 14th, 2022 at 04:26 pm
Being developed by Motorsport Games for the Nintendo Switch, the NASCAR Rivals release date and pre-order details have been announced. The game will launch on October 14th, 2022, with pre-orders starting from August 24th.
There's not much news about the game itself, other than the fact you'll be able to play a Career Mode by joining an existing team or creating your own, a quick Race Now option, or Challenges inspired by real-lfe on track events.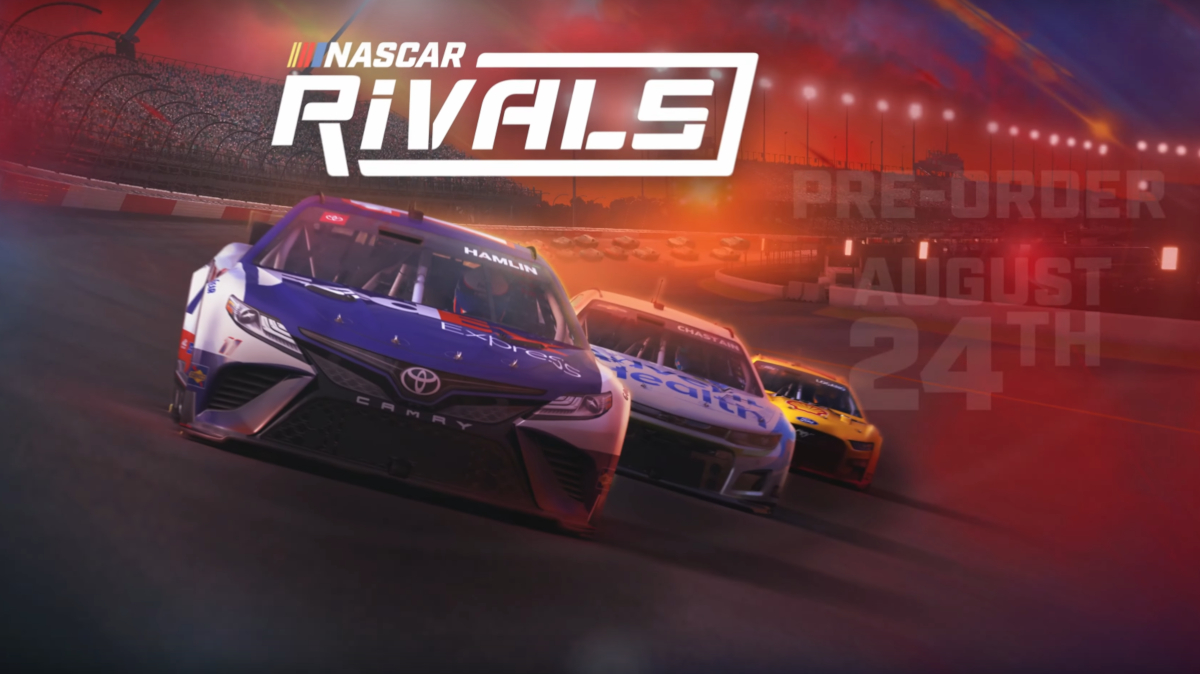 And along with splitscreen multiplayer using the Switch Joy Cons and online racing for up to 16 drivers, there's also a local multiplayer feature which lets you compete against seven other people via a local network. The Paint Booth allows you to customise your car, and the final feature mentioned is the ability to create a unique driver avatar.
An announcement trailer shows some nice cinematics, but no actual footage of the game itself, leaving it open to debate whether it's a port of NASCAR Ignition, an updated version of NASCAR Heat or completely new.
The announcement comes less than a week after Motorsports Games reported their Second Quarter 2022 Financial Results, which saw a net loss of $7.5 million, and a Adjusted EDITDA loss of $4.9 million. It once again stated that the "existing cash on hand will be insufficient to fund its minimum liquidity requirements for at least the next 12 months".
These results also included the news that the planned KartKraft console release is now likely to move into 2023 from this year.
If you do want to commit to NASCAR Rivals for the Nintendo Switch, you should be able to find pre-orders at 'leading retailers' and on the Nintendo eShop for $49.99 from August 24th, 2022. And you can keep up with the latest NASCAR Rivals news, updates, DLC and more, here.