Covid travel restrictions may have removed it from the Formula One calendar for 2022, but you'll still be able to drive the track in this year's official game, with Shanghai International Circuit coming to F1 22 for free.
The home of the Chinese Grand Prix will be included in a free update due to arrive on September 12th, 2022 for all platforms. And it will be available in Time Trial, Grand Prix and multiplayer modes.
It makes sense to add the 3.388 mile (5.451km) track designed by Herman Tilke, as it's extended a deal with the F1 organisers to hold the Chinese Grand Prix until 2025. And it's previously appeared in both F1 2020 and F1 2021. So without any major changes occuring in real life, it's probably a fairly easy addition – which also ties into an in-game weekly event celebrating the Chinese Moon Festival, featuring Alfa Romeo driver Zhou Guanyu.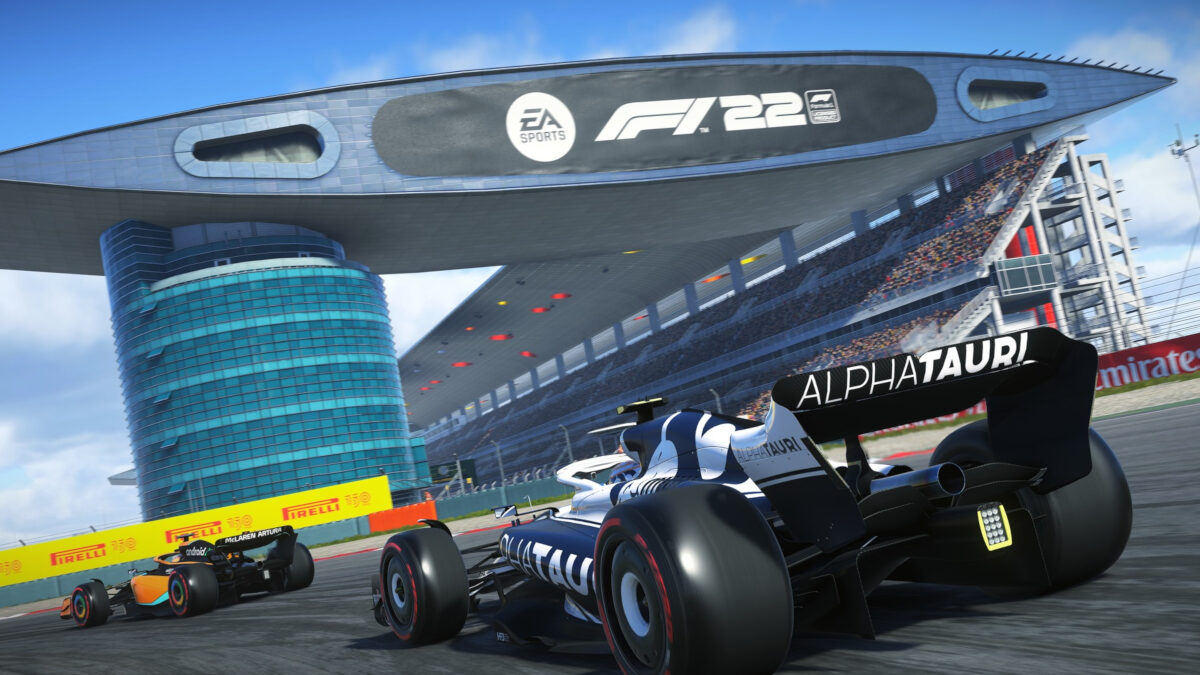 There will also be two new liveries, with a challenge at the Singapore Grand Prix rewarding those who finish seventh or higher between September 12th and 25th with a new Kohaku Koi car livery.
And finally, the special Ferrari Giallo Modena livery being used for the Italian Grand Prix this weekend to celebrate both 100 years of Monza and 75 years of Ferrari will also be added into F1 22 for a limited time. Along with the striking additions of yellow to the Ferrari cars, the drivers will be using yellow helmets and racing suits. It's going to be available in the game for a month, starting from the update on September 12th, similar to the Red Bull Honda tribute design appearing in F1 2021. In the case of the latter, it eventually reappeared permanently, so the same might happen with the Ferrari.
You can buy F1 22 for the PC on Steam, the Epic Games Store, and Origin. Or via the Microsoft Store for the Xbox One and Xbox Series X|S and the PlayStation Store for the PS4 and PS5. Physical copies are available from Game or Amazon.
Keep up with all the latest F1 22 news, updates, DLC and more, here. And you can find all the cars in the game, including supercars for the first time, in the full F1 22 Car List, here.