While most of the rumours and discussion have been focused on direct drive products, the more casual and entry-level sim racing market has just seen the new Thrustmaster T128 wheel and T2PM pedals launched at the 2022 Paris Motor Show.
The new T128 wheel and T2PM twin pedal set are a direct replacement for the previous T150 and TMX wheels, priced at £169.99, much less than the recent £299.99 cost of the Thrustmaster T248 and three pedal T3PM set. And that makes a lot of sense, as a lot of console, or more casual PC sim racers, need a way to see if they enjoy virtual motorsport before investing more significant amounts if they need to as their hobby develops.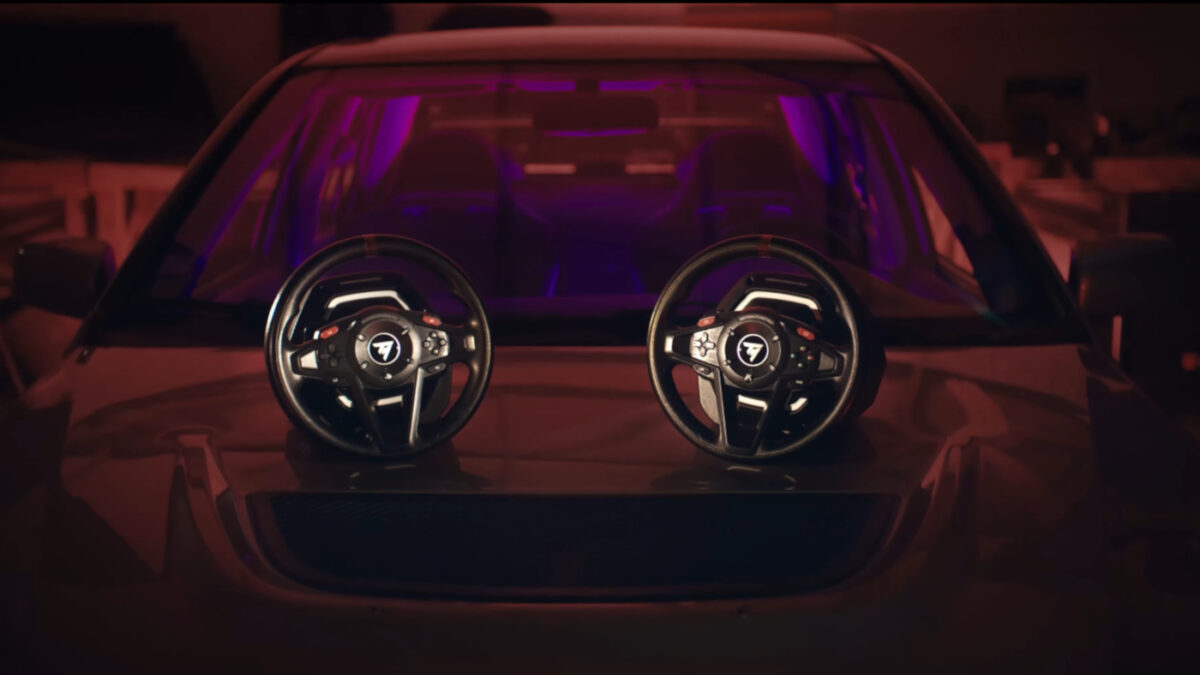 Priced at £20 less than the old T150 or TMX sets, it uses the same Hybrid Drive belt and gears mechanism as the T248, which offers 20% more powerful than the old models. And while total output isn't normally an issue for racing wheels, it means you can feel smaller inputs more effectively, which is much more important. And as someone who has raced for years with a TMX Plus, the introduction of H.E.A.R.T magnetic technology with Hall effect sensors to improve precision and eliminate deadzones is a welcome change. Particularly in longer driving sessions, the TMX can feel slightly vague compared to a set-up costing three times as much (or more), which can lose tenths of a second every lap.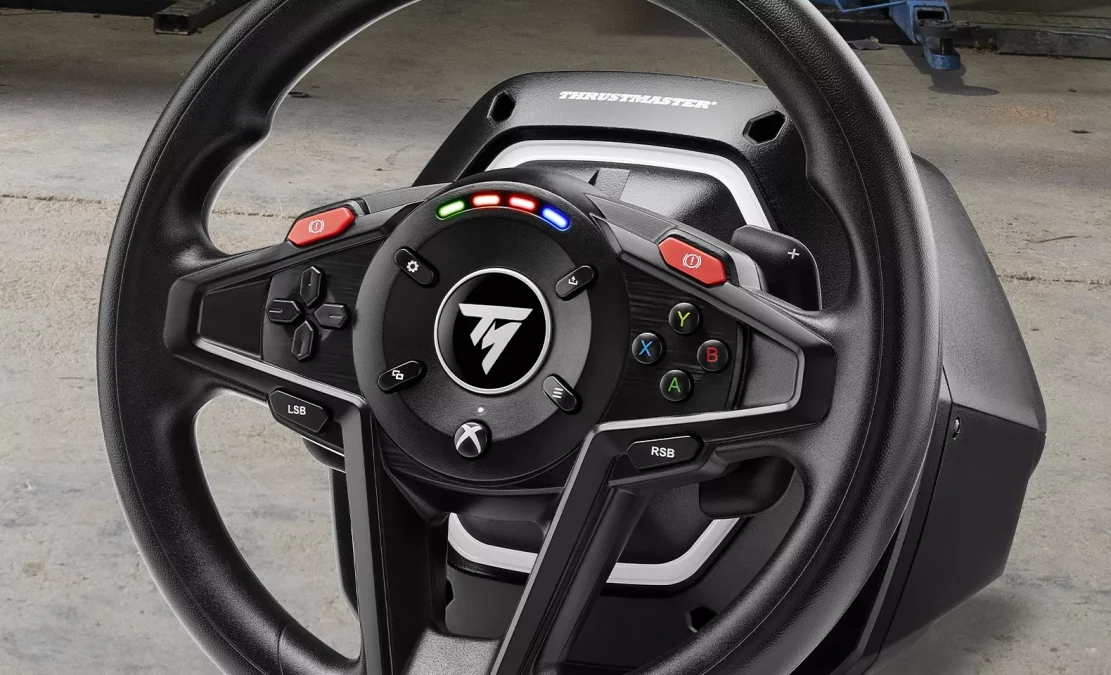 The new T128 also gets magnetic paddle shifters with a 30-millisecond response time. And by using a contactless system, they should have a longer lifespan, but most noticeable will be the more discrete sound design. The old paddles on the T150/TMX worked fine, but the clicky-clacky noise can be heard miles away, which is a problem if you're streaming, for example.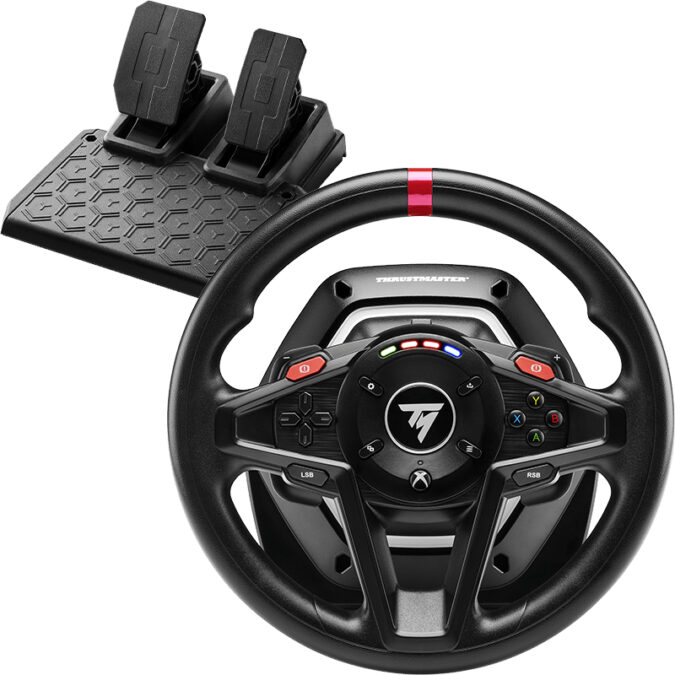 You also get an LED rev counter, which is a useful addition depending on your field of vision (FOV) settings, meaning there's less excuse for missing shifts. And the round wheel rim should automatically adjust to the right rotation for the vehicle being used, between 270 and 900 degrees (slightly less than the 1080 offered by the previous wheels).
Finally, you get 13 action buttons, which is the same as the T150, and one more than the TMX, along with magnetic technology for the T2PM pedals to hopefully allow for crisper acceleration and braking control.
The PC and Xbox (Xbox One and Xbox Series X|S) version of the new Thrustmaster T128 is available to buy now in most territories, including Europe, the United States, Canada, Australia, Asia and Brazil, with supplies to the rest of the world available from November, 2022, and you get a month of Xbox Games Pass as a bonus for your £169.99 ($199.99 or €199.99).
The PC and PlayStation (PS4 and PS5) version will be available for specific countries from Ocober 27th, 2022, with the rest of the world also able to purchase from November, 2022, at the same price of £169.99.
And as much as we might all dream of high-end sim rigs, the new Thrustmaster T128 and T2PM set makes it easier to recommend a wheel and pedal set to some of my friends who have shown a bit of an interest in trying sim racing, or for younger gamers who want to get started. There's nothing stopping you from racing at the highest levels with a cost-effective set-up, and you have to be trying to save hundredths of a second over long race distances for more expensive rigs to make a real difference in terms of virtual track performance (putting aside comfort, immersion etc). With the comparable entry-level Logitech G920/G923 costing over £200 new, it's hard not to recommend the T128 as the best choice for beginners.
You can check out more on the Thrustmaster sim racing range here, or all of our sim racing wheel and pedals news, here. And if you're just starting out, take a look at our guide to the best sim racing wheels for beginners, here.