New sports prototypes continue to arrive in sim racing as the Vanwall Vandervell LMH is coming to rFactor 2 in the November update for Q4, 2022. The Hypercar rules for IMSA and WEC mean that both the Le Mans Hypercars and Le Mans Daytona h (LMDh) cars will race in the same class with various manufacturers joining, or rejoining the series.
So far, we've seen the Toyota GR010 Hybrid '21 LMH for Gran Turismo 7, and the BMW M Hybrid V8 LMDh announced for iRacing. And now rFactor 2 has joined the club with the 4.5 litre Gibson V8 powered Vanwall, which has been testing in 2022, and will be racing in the FIA WEC and 24 Hours of Le Mans in 2023 with the ByKolles Racing team.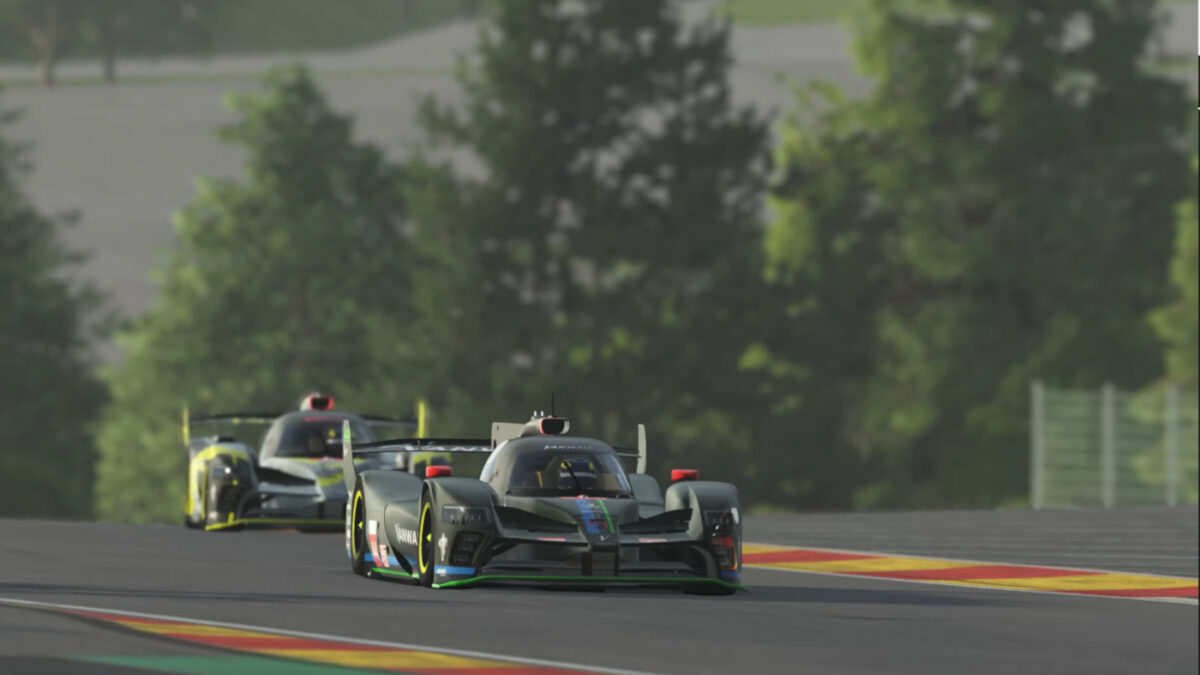 The team has been competing since 2003, and has previously raced under as Lotus in WEC as well as under their own name, along with stunts in DTM and F1 helming the HRT team. Now using the Vanwall name, and also planning a road version of their LMH racer, the Vandervell model refers to the founder of the original team and car constructors, Tony Vandervell, who entered motorsport in the 1950s, first entering the British GP in 1954, and going on to hire a young designer named Colin Champman for 1956.
Vanwall was the first British-built car to win a World Championship race in 1957, and won the inaugural F1 constructors championship in 1958. Sadly the death of driver Stuart Lewis-Evans at the Moroccan GP led to Vandervell withdrawing from motorsport, and the team folded in 1962.
Along with their motorsport entry in 2023, the brand also supports the Burst Esports team in the 2022-23 Le Mans Virtual Series with the #4 Floyd Vanwall-Burst entry (Tom Dillmann, Bent Viscaal, Jesper Pedersen and Jernej Simoncic) and the #444 Nextview Vanwall-Burst (Sergio Setta Camara, Esteban Guerrieri, Michi Hoyer and Dawid Mroczek). So far, the #4 car has taken a win at the opening 8 Hours of Bahrain, and 4th at the 4 Hours of Monza.
It's not the only new car coming to rFactor 2 in November 2022, as the update will also include the arrival of the BMW 330i BTCC car, and the addition of the Bahrain International Circuit. Prices for the new content have not been confirmed yet.
Keep up with all the latest rFactor 2 updates and news, here. Or check out the full rFactor 2 car list, and the rFactor 2 track list. Along with downloading the demo version for free via Steam, or buying rFactor 2 for the PC.