Mobile racing fans will have a new location, karts and more to try out as the KartRider Rush+ Season 16 Louie's Castle update arrives for Android and iOS devices.
There's the titular castle to race through, with new themed tracks including the "Scrub-a-Dub Tub" in it, along with other circuits such as the "Tri-Cut Rail Line" in the mine. And there are new largendary karts with the Blitzer and Royal Carriage, along with the highlight kart of the season with the Dragon Saber.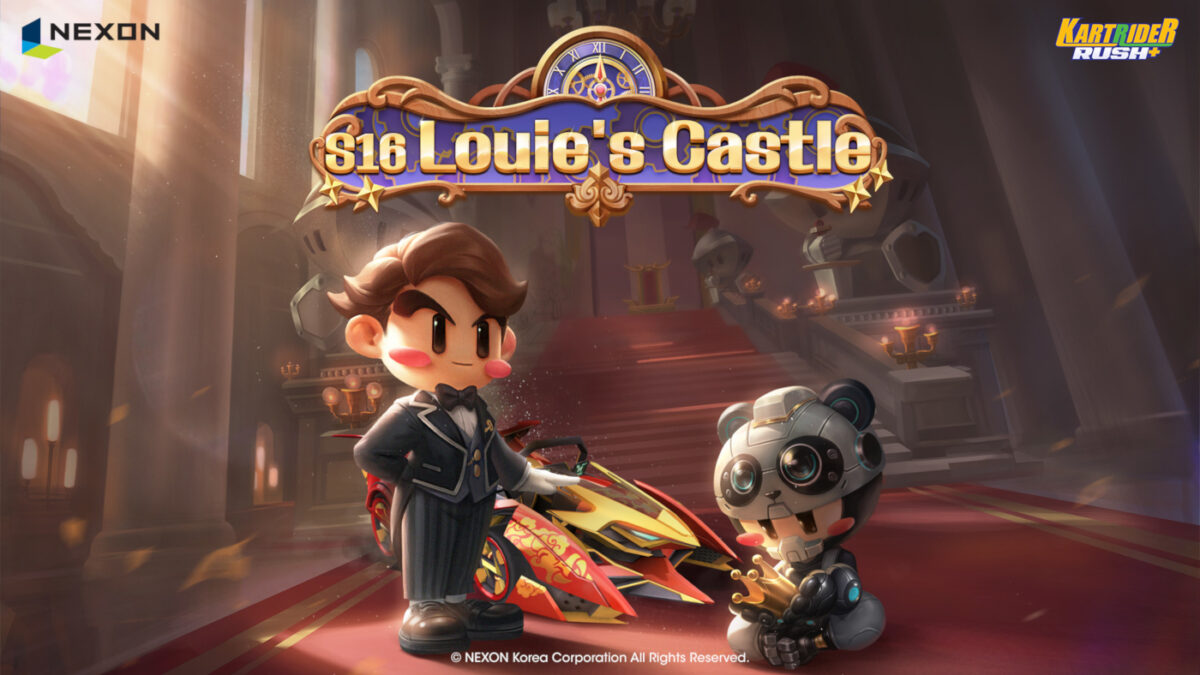 Also arriving is the new Boomhill PvE Race system that lets you compete against various AI NPCs who will have different levels of difficulty, and an in-game event will run until November 27th, 2022 with the chance to earn Shield Shards and claim special items. A new Spotlight System will also indicate the player with the highest level of cuteness before each race.
Alongside the other items, to celebrate the upcoming Soccer Festival there will be themed in-game rewards which can be obtained by pre-registering from Friday, Nov. 11 to Friday, Dec. 2 or by logging in from Thursday, Nov. 24 to Friday, Dec. 2. And you'll be able to claim others by earning Soccer Shards from ranked games.
Developed by Nexon as part of a 16-year series, KartRider Rush+ was released on May 2020, and apparently surpassed 10 million global downloads in the first couple of weeks, proving incredibly popular in South Korea and boasting the longest running eSports league in the world, operating continously since 2005.
KarterRider Rush+ is available via the Google Play store for Android devices, and the App Store for iOS. You can keep up with the latest KartRider Rush+ news, updates and more, here. Or check out the forthcoming new KartRider: Drift, which is due out towards the start of 2023 for the PC and consoles alongside mobile devices.