Along with bug fixes and improvements, we've see F1 22 Patch 1.16 released with a limited time event and the McLaren 'Future Mode' livery.
It's available across all platforms, and the new Elimination event is familar from various racing games. You jump straight into a multiplayer lobby and F1 race, with the player in last position being removed until only the winner remains. Which is a bit unfortunate if you get stuck at the back early on with people happy to punt you off the track.
But it's a change from normal multiplayer racing, and and you also get the McLaren 'Future Mode' livery, Tatiana Calderon in for Cem Bolukbasi at Charouz Racing System in F1, and the showroom stats and history for that class. The download is 810.47MB for the PC, and also solves various issues across all versions of the F1 game.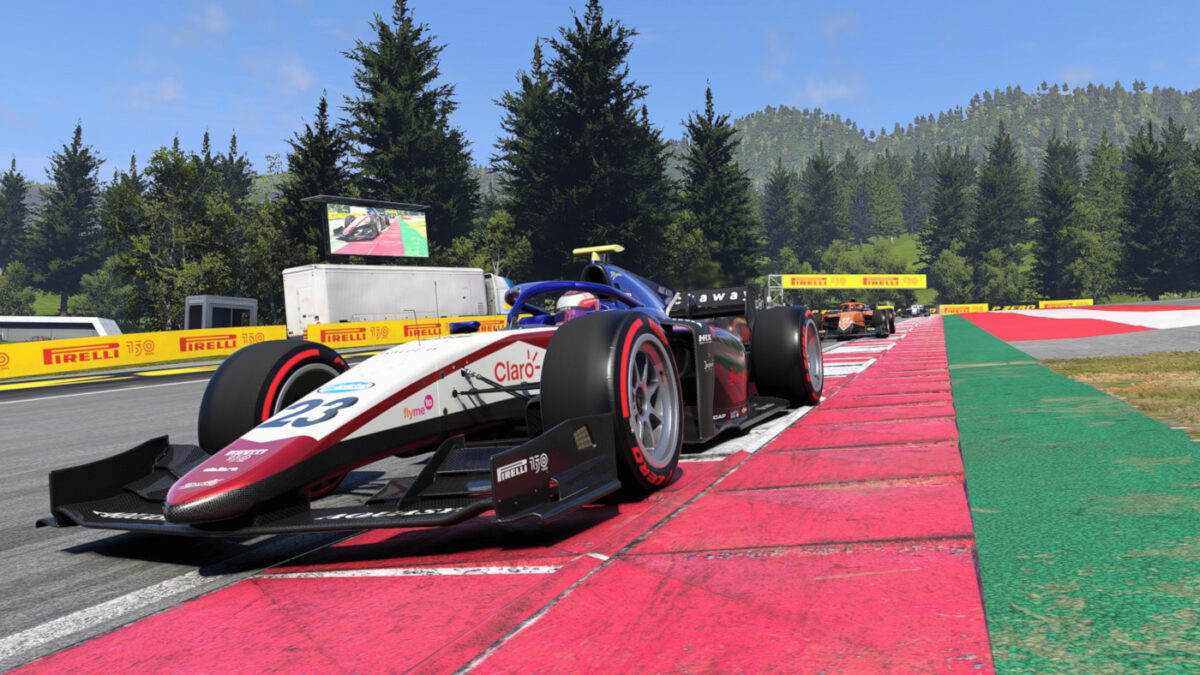 F1 22 Patch 1.16 Release Notes
Elimination limited-time event is now available
Fixed an issue where players and AI could receive an incorrect DSQ in the race for not using multiple tyre compounds
Fixed an issue where tyre compound allocation options were not visible in in-progress career saves
Fixed an issue where players were unable to change tyre allocation in career weekends beyond the first weekend of the season
Replacement of Cem Bölükbasi with Tatiana Calderon to Charouz Racing System in F2 2022
Fixed an issue where F2 2022 vehicles were struggling to finish 50% races on Miami due to excessive fuel consumption
Addition of F2 2022 showroom stats and history
Fixed a crash on PS4 when loading into splitscreen using two steering wheels
Fixed an issue in Spectator mode where cars would be seen hitting the rev limiter
Fixed an issue where, on certain cars, the DRS lights on the in-game steering wheels were not lighting up when entering DRS zones
Fixed an issue on the Mercedes car where part of a front wing appears attached after taking damage
Updates and adjustments to Alpine livery colour
Fixed an issue on the Alfa Romeo car where left mirror is incorrecly mapped with the wrong material
Fixed an issue where Mick Schumacher would not be wearing a helmet after switching team in Career
Various Minor Fixes
General Stability Improvements
You can buy F1 22 for the PC on Steam, the Epic Games Store, and Origin. Or via the Microsoft Store for the Xbox One and Xbox Series X|S and the PlayStation Store for the PS4 and PS5. Physical copies are available from Game or Amazon.
Keep up with all the latest F1 22 news, updates, DLC and more, here. And you can find all the cars in the game, including supercars for the first time, in the full F1 22 Car List, here.