It's been the subject of speculation for a while, but could the MXGP games be ending with no MXGP 2022 due for release this year? Questions had been asked by fans when a game for 2023 failed to appear in the usual pre-Chrismas press information, but it's now been confirmed in an official statement by developers Milestone.
The update from Milestone was shared by Youtuber Windham151, who focuses on off-road motorcycle games and real-life riding, along with his thoughts on what it could mean.
The official statement reads "As a reference point for lovers of two-wheel racing video games, it was difficult for us to make the decision not to release a new chapter of the MXGP series. However, our love for dirt bikes is far from over; see you at a new start gate".
So it looks like either a pause, or an end to the MXGP series, which as been developed by Milestone since 2014 with the official license of the FIM Motocross World Championship. The reference to a new start gate is most likely for Monster Energy Supercross: The Official Videogame 6, which is a licensed version of the American indoor off-road series already listed on Steam with a planned release date on March 9th, 2023.
The rights holders for AMA Supercross are Feld Entertainment, rather than the FIM, and this year also marks the introduction of the new SuperMotocross World Championship, combining both AMA Supercross and Pro Motocross in a new series.
But could it also mean the end of MXGP games for at least a few years? As mentioned in the video, it seems unlikely that Milestone, or parent company Plaion, who are in turn part of Embracer Group alongside THQ Nordic etc will have negotiated a continuing license with a one year break, although it's certainly not impossible. But the most likely answer is that the license has ended, and has so far not been renewed.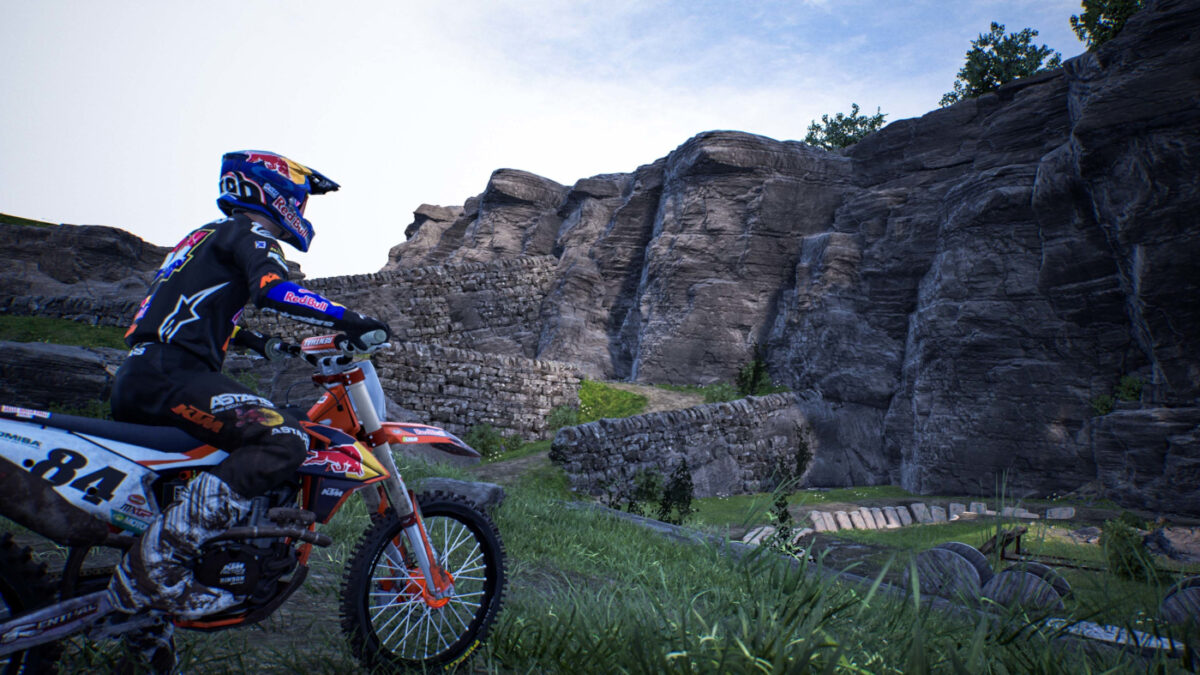 Milestone have developed seven MXGP games, since the original was released for consoles including the Xbox 360 and PlayStation 3 back in 2015. And it's evolved along the way, with MXGP and MX2 teams and riders, a track editor, and the introduction of a playground area to explore. But it's difficult to make really substantial changes to a series which is under an official real-world license, and changes to riding physics for MXGP 2021 have split opinions.
Without access to sales figures, it's noticeable that the last title in the MXGP franchise to have post-launch DLC was MXGP 2019. And anecdotally, real life off road racing has always seen a much larger audience in the U.S than in the UK, so it wouldn't be unrealistic to imagine sales may have tailed off as some fans of the non U.S-based championship decided to stick with older games in the series indefinitely, or until serious discounts in sales.
So you can imagine Milestone might want to focus on their other two-wheeled licenses, with MotoGP and Supercross, the recent reintroduction of World Superbikes games, and the RiDE series, along with any follow-up to Hot Wheels Unleashed. If I had to guess at the series with the lowest potential audience from their current licenses, it'd have to be MXGP unfortunately.
And ditching MXGP wouldn't harm other licenses, as MotoGP and World SBK are organised by Dorna Sports, and Supercross is Feld Entertainment. I'm not sure who directly controls the rights from MXGP, but Infront Moto Racing manage the TV, marketing and promotional rights.
That leaves a couple of options. Possibly Milestone may be taking a break for a while, and have some kind of agreement or relationship in place with the MXGP rights holders for a future return. After all, they did take a break of 10 years in producing official World Superbikes games. Or the license may now become available if any other developers wanted to step in and pick it up. Although there aren't any obvious studios and publishers who seem obvious candidates, with the MX vs ATV series coming from sister developers Rainbow Studios, who are also part of Embracer via parent company THQ Nordic, and a lot of other dirt bike games coming from small indie developers who probably don't have the financial or promotional resources to license a world championship series.
So to summarise, there's no new MXGP game this year. And there's been no confirmation from Milestone whether it's a planned break, but it seems likely that the series will be gone for some time unless a new publisher or developer decides to jump in. And leaves a question mark around continuing support for the online features of the existing titles.
In the meantime, you can find the MXGP franchise developed by Milestone for the PC via Steam, the Xbox store for the Xbox One and Xbox Series X|S, the PlayStation Store for the PS4 and PS5, or as physical copies including versions for older consoles on Amazon and eBay.